Ealing artist Stella Tooth writes about art in lockdown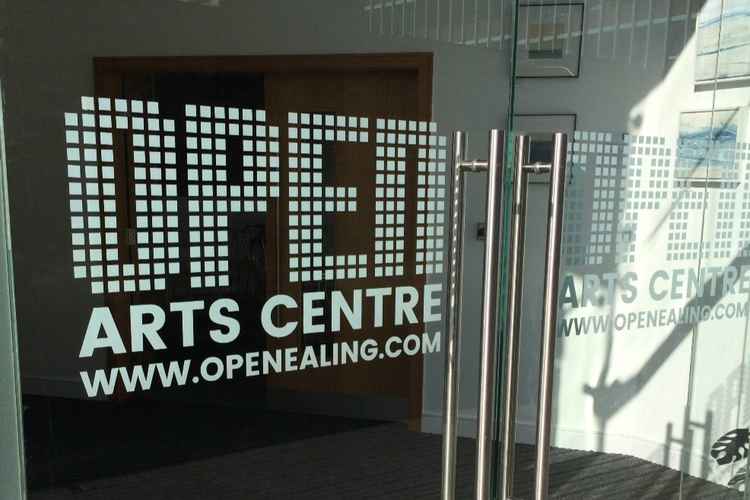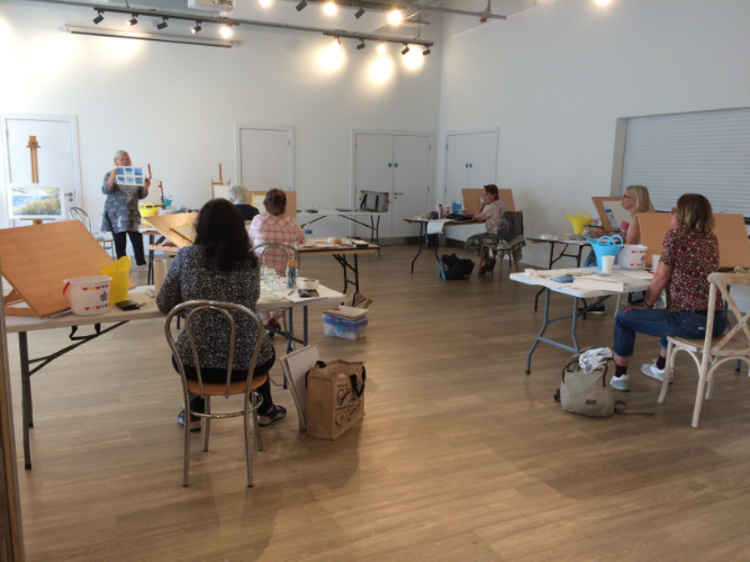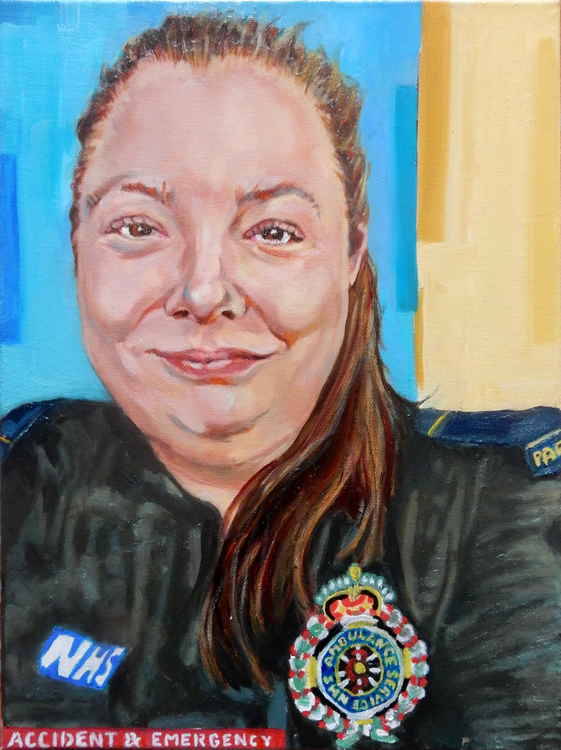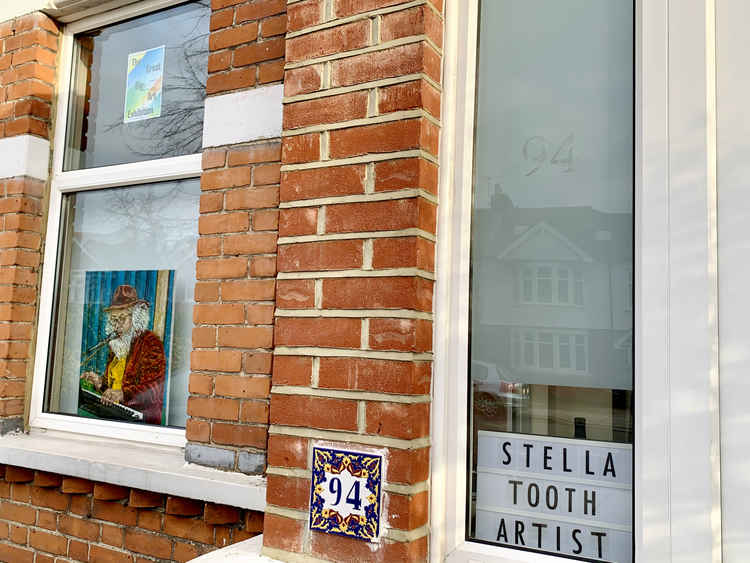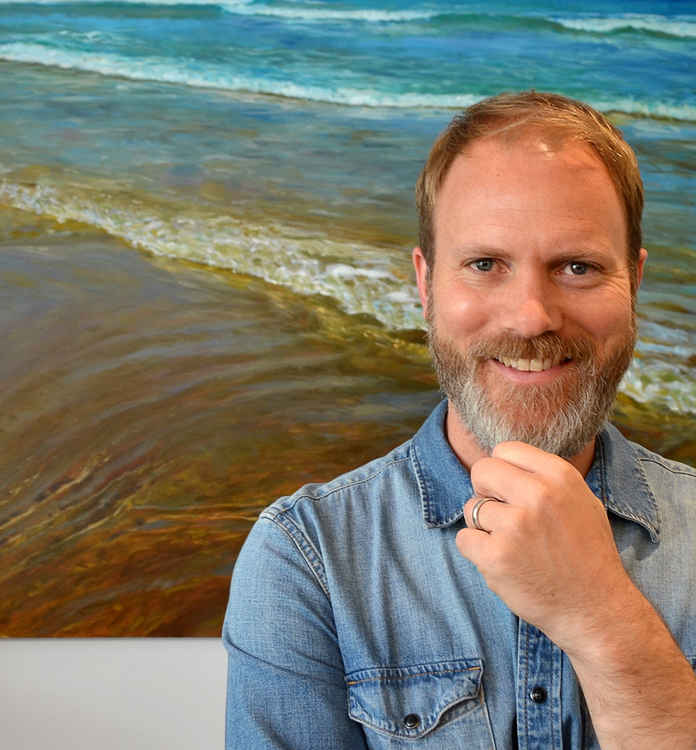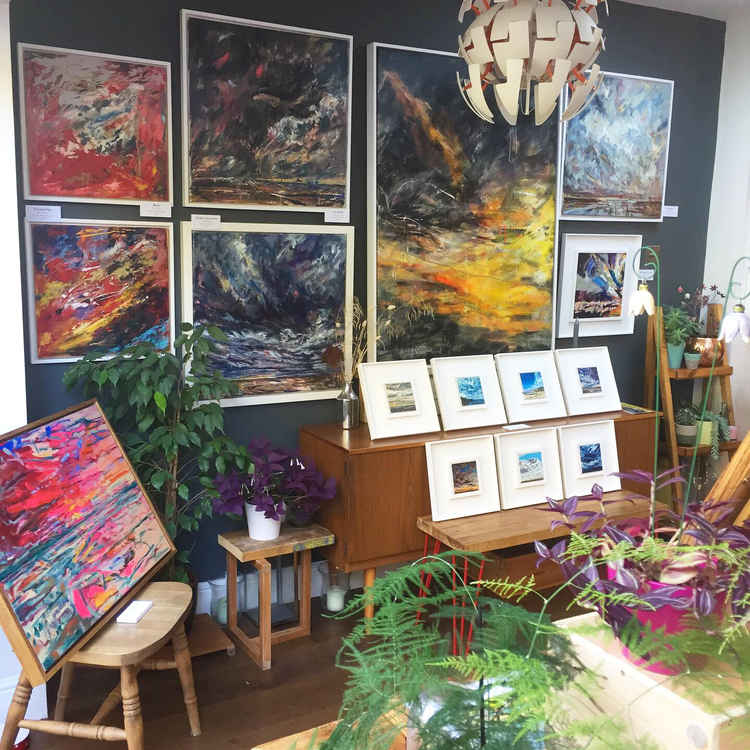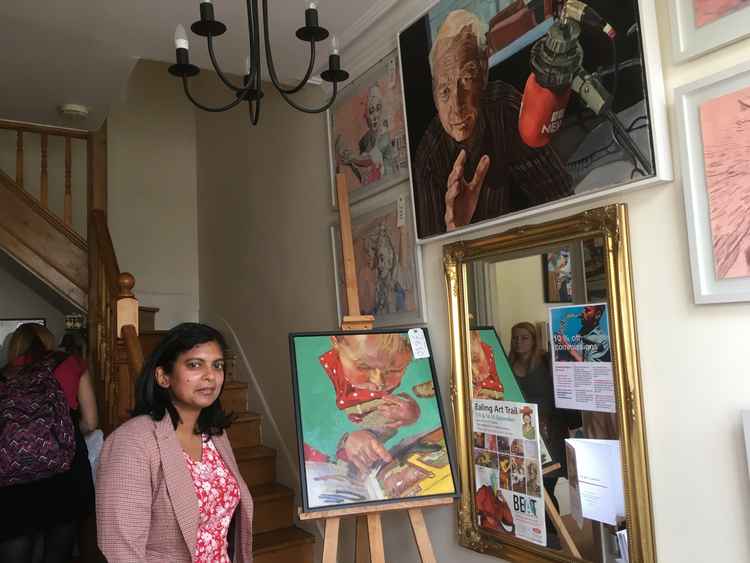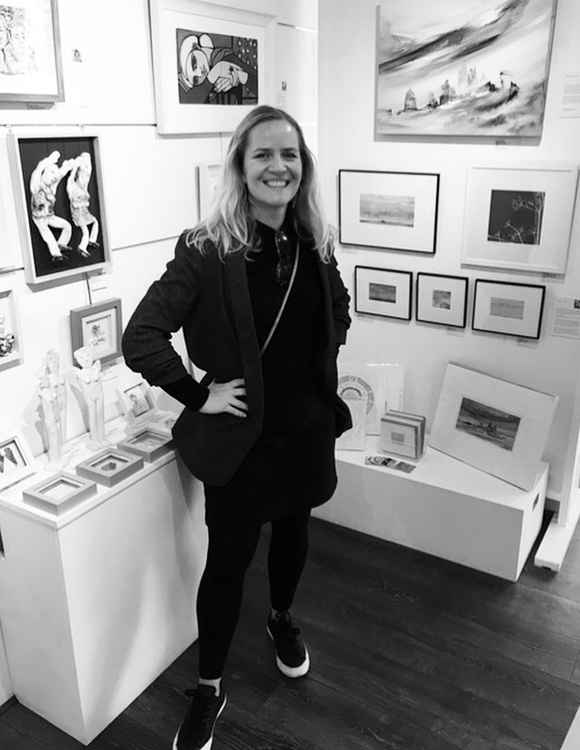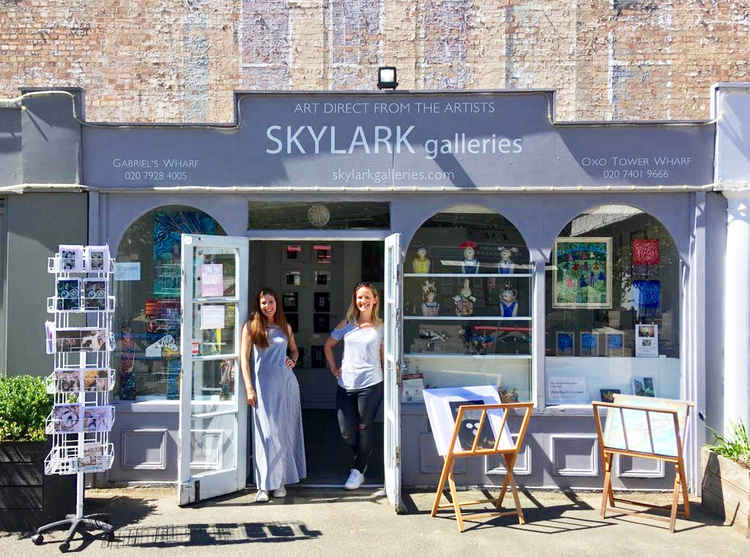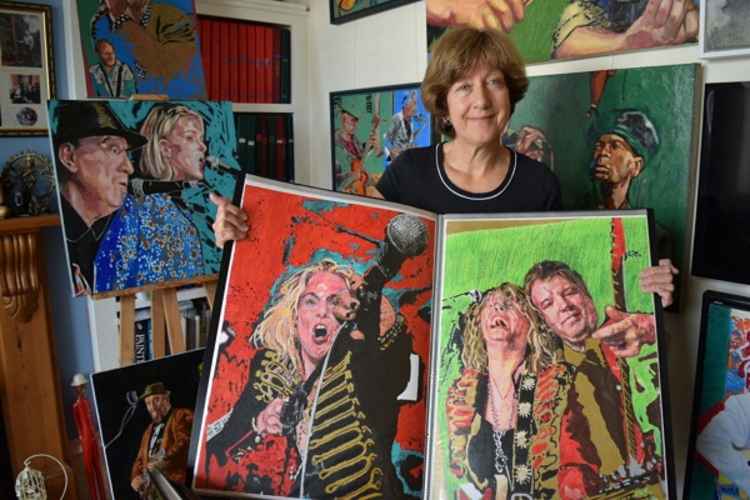 EALING figurative artist Stella Tooth who has her home studio in Northfields looks at 'Art in Lockdown', seen through the unique lens of her own personal experience and the art organisations to which she belongs.
It provides a snapshot of how the art world has had to adapt.
"The timing wasn't great," admits Open Ealing's CEO Mandie Wilde, whose arts organisation opened a new arts centre in Dickens Yard in January 2020, two months before the start of lockdown.
"The lockdown stopped our momentum for a while and we've had to defer some plans until we are sure we can deliver them properly.
"[Plus] we've had to limit participation numbers across the board and that makes it hard for the performances to break even."
But OPEN, which brings artists, performers, art groups and residents together around arts programmes, has adapted: "We no longer rely solely on face-to-face activities to deliver our artistic programme and are slowly developing an online offer along with en plein [outdoor] air art classes and immersive theatre walks.
"Having said that, we love face-to-face and the venue is a fantastic space.
"We have been able to make it COVID compliant so that, as soon as various activities have been allowed under the Government guidelines, we've been able to open and run a variety of classes and performances."
Art generally has been a major factor in sustaining, reflecting and healing communities around the country during the lockdown.
Instagram initiative #ArtistSupportPledge, brainchild of artist Matthew Burrows MBE, where artists post work under £200 for sale, pledging to buy another artist's work when they reach £1,000, has created a support economy.
Television programmes like Channel 4s' Grayson's Art Club and Sky Arts' Portrait Artist of the Week have kept spirits up, while last year's #PortraitsForNHSHeroes saw artists produce free portraits for key workers from photos, and the #GreatBigArtExhibition currently has people across the UK displaying artworks they've made in their front windows.
Yet Wilde, who is uniquely-placed to judge the effect of COVID-19 restrictions on Ealing arts, says, generally, the effect has been 'catastrophic'.
Although many have quickly learned the benefits of moving operations online, she says: "Having to stop without warning and for an indefinite amount of time, I think many have found not only financial resources drain away but creative energy dips.
"On the plus side community support has been fantastic."
She points to OPEN users paying in advance for classes and donating fees when they have been cancelled, while Ealing's Questors Theatre and the Brentford Watermans Art Centre both benefitted from the public's support, saying 'support like this is humbling and reinforces faith in human nature.'
With an end to lockdown in sight, Wilde says what the organisation is most looking forward to is a period of sustained operating.
"We'll take things slowly but aim to have workshops, exhibitions and performances back in full swing by the end of the year.
"We have one or two exciting collaborations in the offing.
" 'Performance Platform' will resume their programming and 'The Ealing Club' will be scheduling gigs in 2022 to name a couple."
The Borough of Ealing Art Trail (BEAT) is just over four years old and last time it took place in 2019 it showcased the work of over 200 artists across 80 venues.
Until the COVID-19 pandemic, open studio visitors were increasing year on year.
Alex Ebdon, the new Chair of BEAT, says its cancellation in 2020 due to restrictions had 'a significant impact' on the Ealing artist community.
"For many artists the lockdown has actually provided time and opportunity to create, but without BEAT there has been no easy way to allow this creative output to be seen.
"For others, the lack of a moment in the year to work towards may well have sucked the impetus out of their creative momentum.
"I certainly felt for my own practice that [it] led to some disorientation within my creative rhythm; art deserves to be seen!"
New ideas often come out of adversity and BEAT's cancellation led to the innovation of an online art auction to replace it.
"It was something of an unknown - how much support this would generate.
"However it was a great success, with over 100 artists participating, and more than 200 pieces of work being offered for purchase.
"We ran the auction in support of Ealing Food Bank and were able to raise a significant amount through the sales to support them, in addition to providing much-needed revenue for the artists themselves.
"This year we plan to develop a digital 'brochure' on mobile for the event in September," Alex says.
Sarah Knight is an Ealing based painter and print-maker and one of the leaseholders of Skylark Galleries, which have been based in London's South Bank for more than 20 years.
The art collective includes other Ealing artists such as the author, ceramicist Vivien Phelan, ad-hoc exhibition supporters like Bronwen Dace and Helen Trevisiol-Duff who runs courses for Open Ealing.
Before the pandemic Skylark Galleries had two South Bank units, situated between London Eye and the Tate Modern.
That all changed in March last year, when lockdown meant Skylark had to close both galleries and face the prospect of not reopening.
Sarah says: "The financial uncertainty was a lot to face by a group of artists who were looking at having to pay rent on spaces when there was no chance to recoup our costs.
"We decided that these looming, scary decisions needed to be made together, so along with the rest of the world, we discovered Zoom.
"From our many front rooms, kitchens, sheds and studios across London we talked about how to keep our group going.
"Each week we would meet virtually and this process began to affirm the sense of community between the 30+ artist members.
"Our collaboration, our differences, our strengths and weaknesses was a 'whole' that was greater than each part and worth fighting for."
The realisation that restrictions were going to be long-term led to tough decisions.
Skylark terminated the lease on one of its units, but held on to the unit in Gabriel's Wharf.
A government grant for small businesses gave the collective a breathing space and the chance to consider entering the online world.
Sarah says: "The rollercoaster of re-opening, closing again in November, re-opening with the hope of Christmas art buyers and missed exhibition opportunities has meant the gallery has lost more than £20,000 in art sales in the last year.
"Skylark is managed as a not-for-profit company [where] all profits from sales go to the individual artists.
"So that is 30+ people whose incomes have drastically dropped.
"Along with most of the country, we as a group have felt not just the emotional but also economic pressure of COVID-19."
In the summer, with the prospect of the gallery being closed for months, the collective decided to use some of the grant funds to step into selling online.
Their once simple website was overhauled, with artist information enhanced, an online exhibition introduced, the newsletter rethought and blogs developed to cover everything from interior design artwork tips to portraiture commissions.
Cruially, a shop facility was linked to the group's social media platforms.
And the group has offered a 'buy and collect' service to window shoppers of its South Bank gallery.
On a personal level, Sarah says lockdown has been a challenge: "I have a young family so becoming a teacher was a very time-consuming role, that I didn't see coming.
"As an artist, lockdown has made me know myself and my process a lot better.
"I have been able to get some print-making done, carving new linocuts and trying out new colour ways for my pieces.
"But I literally have not picked up a paintbrush.
"To paint, I need calm and a particular focus that has eluded me.
"Other artists in Skylark have felt this way too, stifled creatively due to external stress and pressure, whereas some members have been inspired and found time to create stunning new pieces."
The writer's experience of art in lockdown
Just over a year ago things looked challenging for the author of this article.
In common with the majority of her artist friends, she found COVID-19 restrictions had stopped her business in its tracks.
She could no longer accept face-to-face portrait commissions.
The iconic music venue, The Half Moon Putney, which displays her work and provides inspiration for her art, had to close its doors, as did the V&A and other London galleries and museums where she taught drawing.
Her BEAT open studios were cancelled, as was an exhibition she had planned with the Lots Road Group, of portraitists she co-founded.
And then Skylark Galleries, the art collective to which she belonged, looked like it would have to close its doors after 20 years on the South Bank.
Yet, 12 months on, Stella has built a new website with links to an online shop built with Skylark Galleries where she blogs monthly on portraiture and music art as 'Art & Soul', created a Red Bubble art product shop, takes portrait commissions from photos that inspire her and has expanded into pet portraits.
She is looking forward to the Half Moon Putney opening its doors on April 12 and will be showing one of her Ealing musicians in lockdown portraits with the Lots Road Group's 'Beyond the door' exhibition, which runs at the Bermondsey Project Space from July 27-31.
She will also start teaching portraiture drawing and oil painting at Open Ealing from May 18.