On a highway to climate hell?
By Ealing Friends of the Earth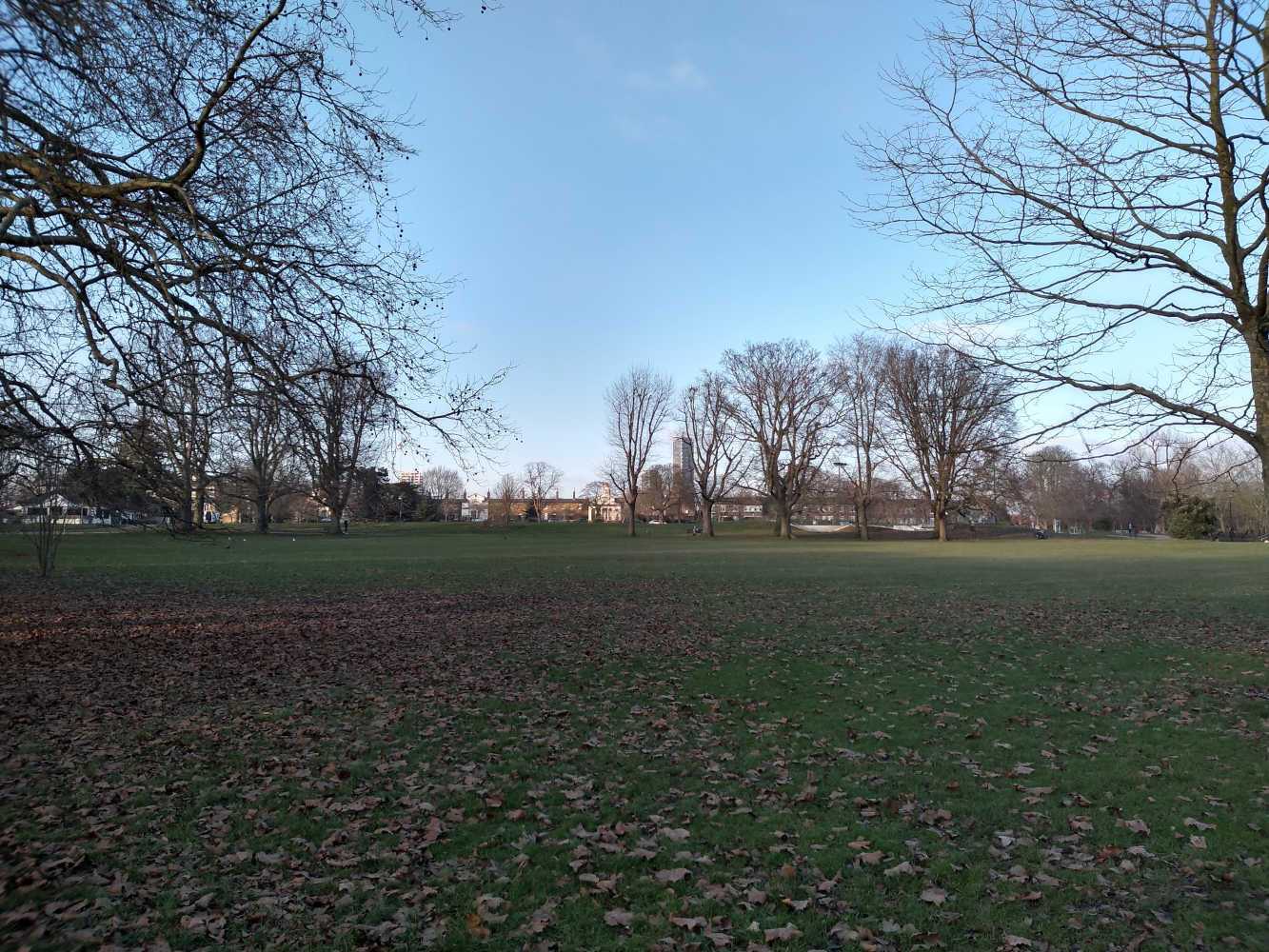 Acton Park: to lose Metropolitan Open Land status.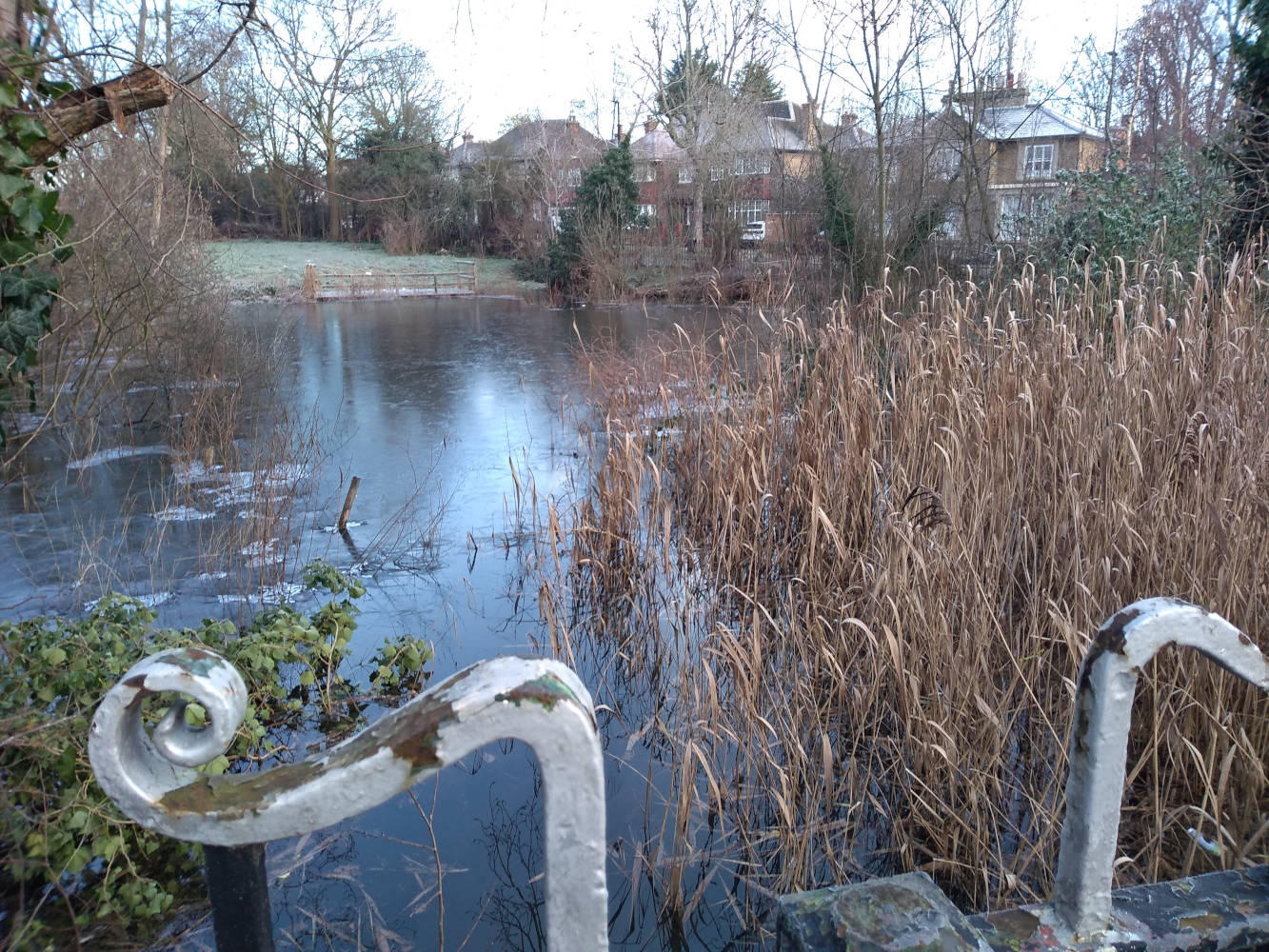 Baron's Pond: can't be seen through a brick wall!
Ealing Friends of the Earth responds to Ealing Council's draft Local Plan consultation
Ealing Friends of the Earth welcomes the commitment to 'tackling the climate crisis' as the first of "three core themes" of the Local Plan, but the content of the Plan does not put Ealing on track to meet its aim of becoming "carbon neutral as a borough" by 2030.
The Plan is mostly a list of 115 potential building sites. Obviously this will increase carbon emissions in the borough, especially when towers are built as they have higher CO2 emissions per square metre of floor area. If the real aim of the Plan is not tackling climate change but providing housing, then the Plan needs to say so and spell out how many of the 21,570 units planned will be truly affordable and what is Ealing Council's target population for the borough.
Our full response is available here: https://ealingfoe.org.uk/our-response-to-ealings-draft-local-plan/
Carbon Emissions
The main sources of CO2 emissions in the borough are BUILDINGS (over 60%) and TRAFFIC (about 30%). So to make Ealing carbon neutral, we must tackle all our existing buildings.
Ealing Friends of the Earth therefore believes that the Plan's focus should be a massive retrofitting programme of existing buildings, not new builds.
Transport
We support the 20 minute neighbourhood concept described in the Local Plan, "enabling people to fulfil the majority of their daily needs within a 20-minute round-trip walk from their homes".
Unfortunately the 115 new building sites work against the 20 minute ambition because 83 of the proposed sites are currently non-residential. Building residential units on them means less space for the amenities people need: workplaces, community centres, etc. Sites once lost are difficult and costly to recover when we want to create or re-create such facilities.
Green Spaces
Given the Climate Emergency Strategy adopted by the Council, the proposal to lose all of Ealing's Green Belt and some areas of MOL (Metropolitan Open Land), is incomprehensible. The criteria used for the changes seem weak: a reason given for taking away Acton Park's MOL status is that some other parks don't have it; Old Actonians sports ground and Baron's Pond lose their MOL, in part because they can't be seen through a brick wall on the opposite side of an adjacent road!
We urge retention of all Green Belt and MOL at their actual sizes or expanded.
Democratic Involvement
In our response we suggest finding new ways to involve people, and especially young people in consultations. We suggest that inclusion in the Plan of proposals to develop a site or remove its open space status, should not be taken as public acceptance, given limited public participation in drawing up the Plan and the size of the documents the public are expected to absorb.
Growth the wrong direction?
The Plan appears hooked on 'growth' as an objective. But in a finite world, growth must eventually stop and be replaced by a circular economy. At last year's UN climate conference, the Secretary-General said the world is "on the highway to climate hell with our foot still on the accelerator". With a Plan that commits us to decades of new-builds and axes our Green Belt, it feels like we're still on that highway.
The Ealing Council consultation on the Local Plan ends on 8th February 2023. To participate, visit: https://www.ealing.gov.uk/info/201164/local_plan/3125/new_local_plan
Ealing Friends of the Earth, 1/2/2023