Ealing artist Stella Tooth writes about the music world during lockdown, through the lens of her art residency at the Half Moon Putney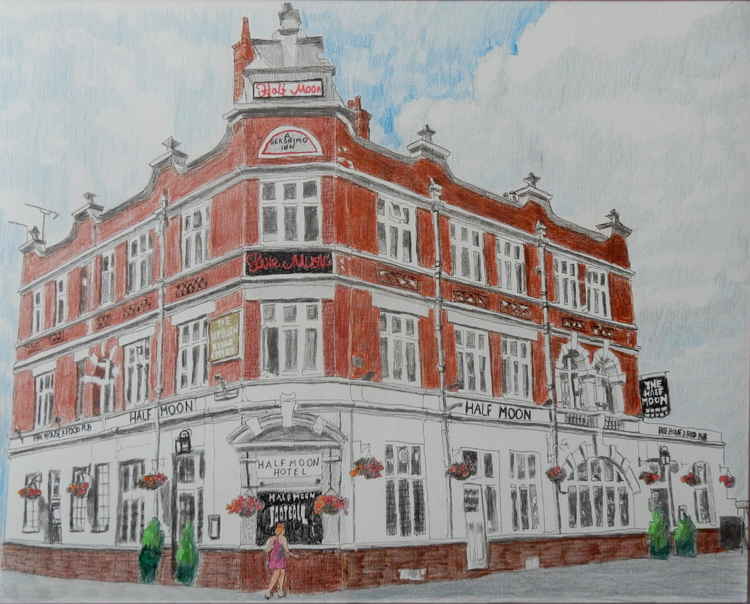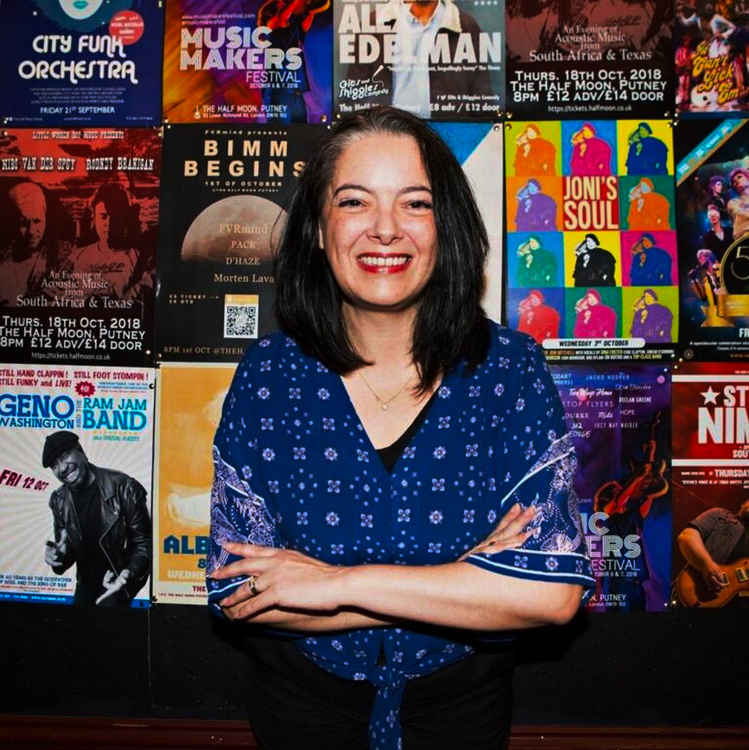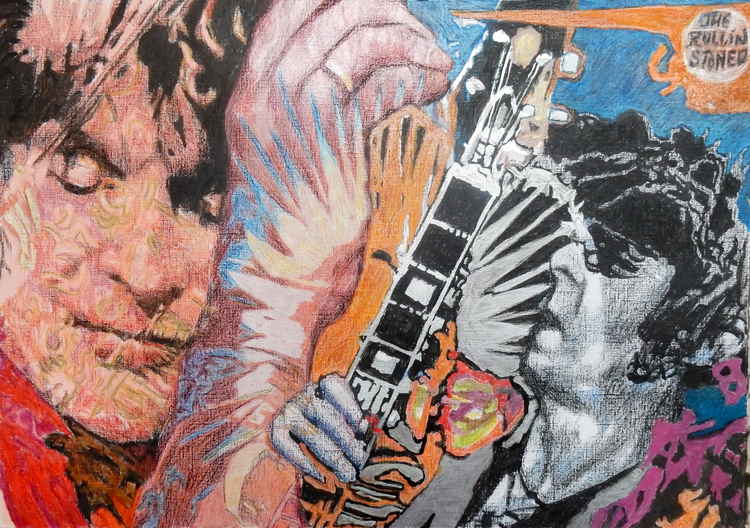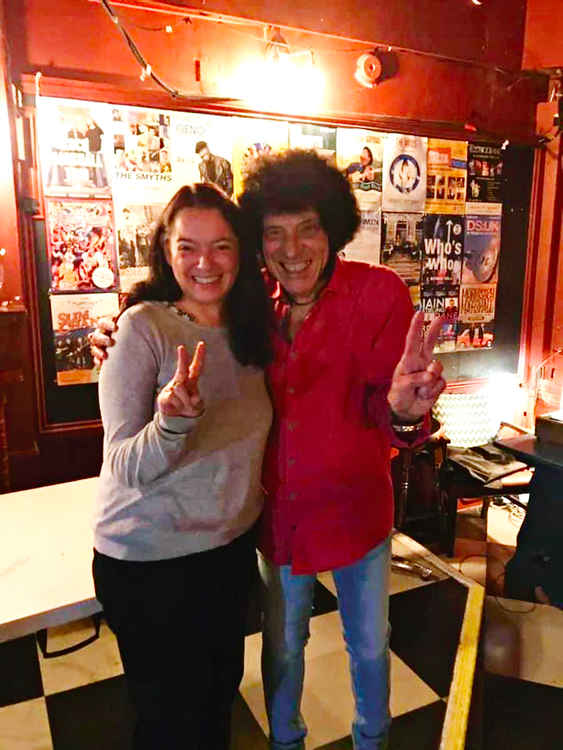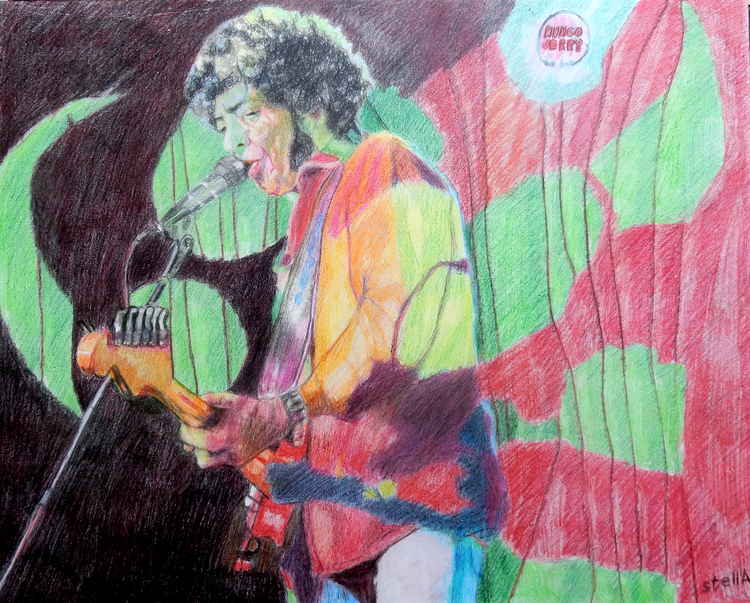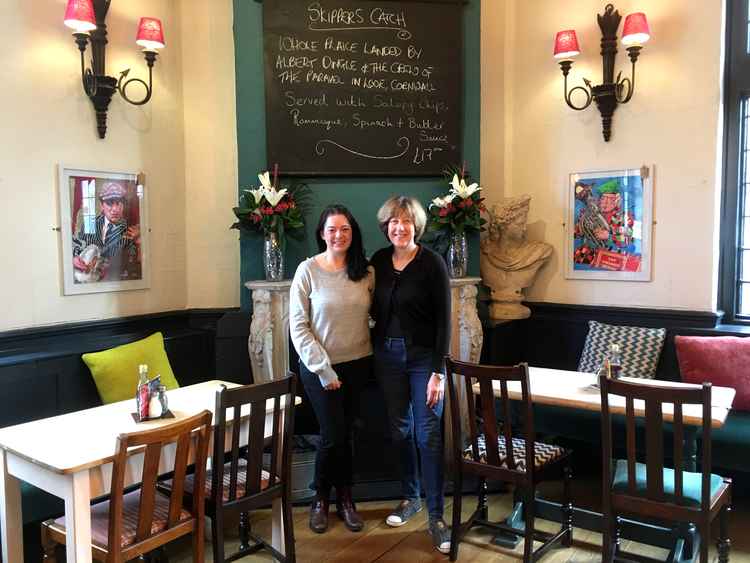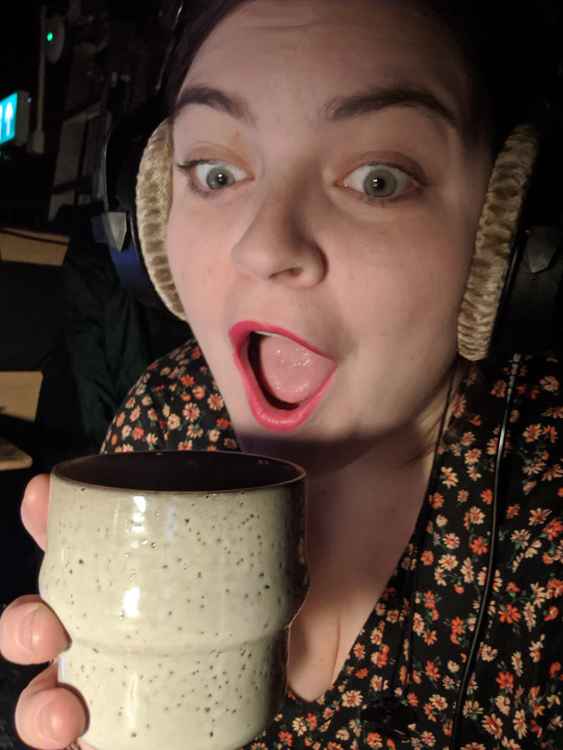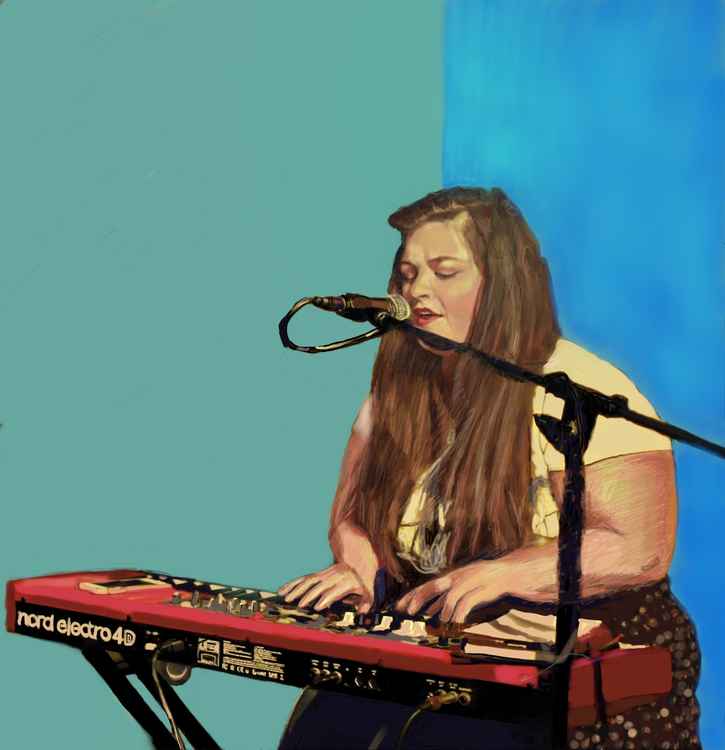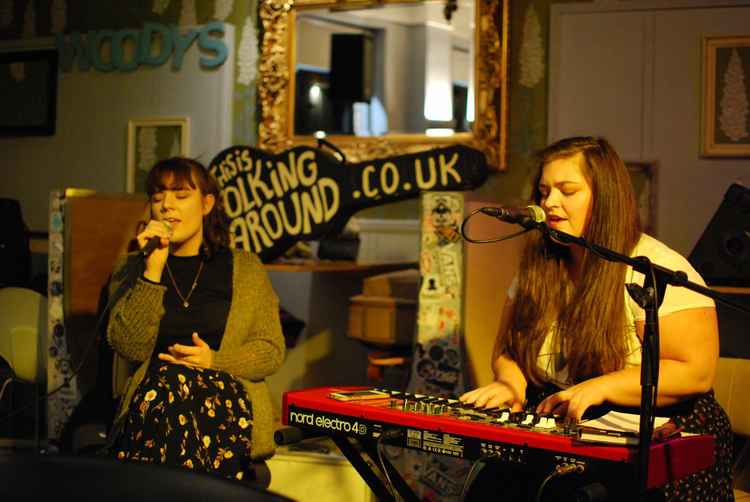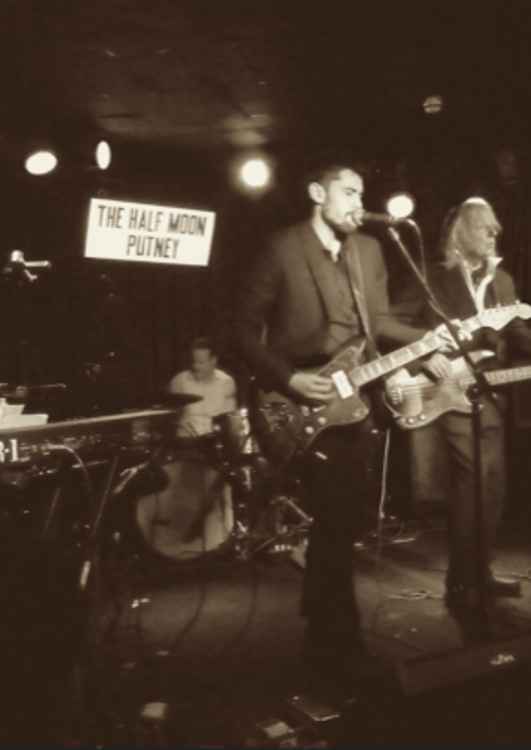 EALING artist, Stella Tooth who has her home studio in Northfields is a resident artist at the Half Moon Putney.
She annually takes part in the Borough of Ealing Art Trail and will be doing so this year again, if it goes ahead.
Both before and during lockdown she has portrayed local musicians like Robert Hokum, founder of the Ealing Blues Festival.
She has recently also started a blog about music and art called 'Art & Soul'.
She has written the following piece for Ealing Nub News, titled 'Music in Lockdown', seen through the unique lens of her art residency at the Half Moon Putney.
It's been a frustrating year for Nina Jackson, Music Manager of iconic music venue the Half Moon Putney.
Before the epidemic restrictions, her job involved booking bands, comedians and music industry speakers to provide seven-day-a-week live entertainment on a stage often frequented by the Rolling Stones.
Commuting from her Twickenham home, she would consider the shape of the week - from Monday's new talent, through comedy, to the coveted weekend slots for old hands and tributes, and a jazzier, more mellow feel for Sunday lunchtimes.
With bands booked in months in advance, slotted around the venue's festivals, video production bookings and private events (including for Dartford-born Mick Jagger and Keith Richards), she also had a clear view of the shape of the year, with its usual Christmas crescendo.
And If you've ever attended a gig at the Half Moon, as I have so often since becoming its resident artist in 2016, you will understand why it has hosted household names from The Who, Van Morrison and Bo Diddley to Ed Sheeran and Billy Connolly.
With an audience capacity of 220, it's an intimate yet vibrant venue where bands quickly establish a rapport with the audience.
But all that changed in mid-March last year.
For the first time since it opened in 1963 the Half Moon fell silent.
Nina says, "We closed the venue on March 16, after a sold-out weekend.
"I was hearing from friends in Europe about how badly COVID-19 was affecting them and we made the decision to keep our audience, staff and artists safe.
"Of course, by the March 23 the whole country was in lockdown.
"We thought it was going to be three weeks but I didn't return to the venue until September."
The Half Moon had over 100 shows on sale that had to be rescheduled but, according to Nina, there was a really positive response to the crisis from live music fans, with almost all buyers holding on to their tickets.
So began a cycle of rescheduling and cancelling over 400 shows throughout the year.
"Thankfully our audience are amazing, many are regulars and have asked how else they can help, offering to buy vouchers etc.
"Plus so many artists have offered to play fundraising or re-opening gigs.
"It's very humbling and a huge relief to know our audience and bands are not going to abandon us during this time."
By the time the venue was able to open again in October, most of the Half Moon's shows had been moved twice already.
"Usually we work at least three to six months in advance, but I had eight days to book and promote the rest of this year.
"We managed to put on nine shows in October and 11 shows in December, all sold out, with another lockdown and more shows rescheduled in between.
In 2019 the Half Moon hosted 445 shows, with 55,000 people attending. In the last 12 months they managed 20 with 1,000 people.
"You can imagine how this has affected our finances alone.
"Now we are playing the waiting game with everyone else, but the hidden side of it all is how our staff and musicians are coping, mentally and financially.
"Most of the pub staff have been furloughed, but we had to lose everyone on hourly contracts, along with our graphic designer and box office staff.
"Our sound engineers are also freelance, like a huge swathe of the music industry and consequently needed different help and support.
"Our regular bands have also had no work for a year now," Nina said.
The worry in the music industry for the future is that so many highly-skilled freelancers and musicians will have had to get other jobs just to survive.
"The impact too on mental health cannot be underestimated – I was lucky to have the support of Music Venue Trust, and the Youngs' social media group, along with my family and friends.
"I know others have not been so lucky, with many living alone too," she said.
Linnea Kempe, a Swedish sound engineer who lives in Surbiton and half of musical duo 'Meadows', says her working life has been "non-existent" since the start of the epidemic and it has affected her mental health, "In the beginning I freaked out but I started to look for new ways to create an income.
"Then, when the shock had left me, I felt numb and catatonic.
"Nothing seemed to help and I had more than daily anxiety attacks.
"After about three months I got an online counsellor.
"She encouraged me to do the things I already knew how to do and to push myself beyond that.
"I joined a women's network called 'Her Hustle' and every weekday morning we met up on Zoom to check in with each other, and this is how I managed to produce 20 episodes of a podcast @anditwentlikethispodcast, which is available on all social media.
"I am also writing monthly blog posts for women's sound engineer organisation soundgirls.org.
"So although music has taken a backseat – I have not written a single song as the inspiration hasn't been there – the audio and writing is still a part of my life.
"It's sad not to be working in my favourite venue, the Half Moon Putney.
"I long for the days of live music and having the whole drunken room dance and jump to the music."
The live music industry is big business, generating £4.5billion a year for the UK economy, according to new umbrella trade body LIVE.
The Government's roadmap has set a 'not-before' date of May 17 for live events with limited capacity and social distancing and it's set to be at least June 21 before the sector might be able to return to some sort of normality.
After almost a year of virtual total closure, the Music Venue Trust has estimated that COVID-19 restrictions lowered capacities by 75% at Grassroots Music Venues.
And, in 2020, up to 80% of music creators' income was lost, according to UK Music.
Although the Government's £1.57 billion Cultural Recovery Fund has played a role in supporting the live music sector through the worst of the pandemic, trade bodies are now looking to the March 3 budget to end uncertainty about the Government's plans for further financial support while the industry remains closed.
Wandsworth musician James Beck, freelance sound engineer and member of 1970s psychedelic band MAN says the pandemic has taken its toll on his creative process, "If I'm honest I've kinda lost all my creative mojo since the start of the pandemic, makes me feel there's no point as my favourite thing to do is to perform live and obviously that isn't happening.
"I've barely picked up an instrument which I feel awful about.
"I just can't seem to get going."
James, who is Head Sound Engineer at the Half Moon, says, "I just hope that this year we can kinda get back to some normality.
"When the Half Moon managed to put a few gigs in November, people seemed so much more appreciative of the lie music, as if they realised what they had missed the last year.
"I've got a few gigs myself booked with MAN in Germany and Finland this summer, so I'm just hoping I can do them."
Nina says, "We now look forward to opening the pub in April, with some extra special distanced events to follow from May 17 and can't wait for a full return on June 21!"