Co-op gives funding boost to Ealing community causes
Three local causes in Ealing shared a bumper £4,974 when the Co-op's annual fundraising campaign reached its conclusion.
---
By Isabel Millett
Posted: Thursday, 17th February 2022 11:00 am
---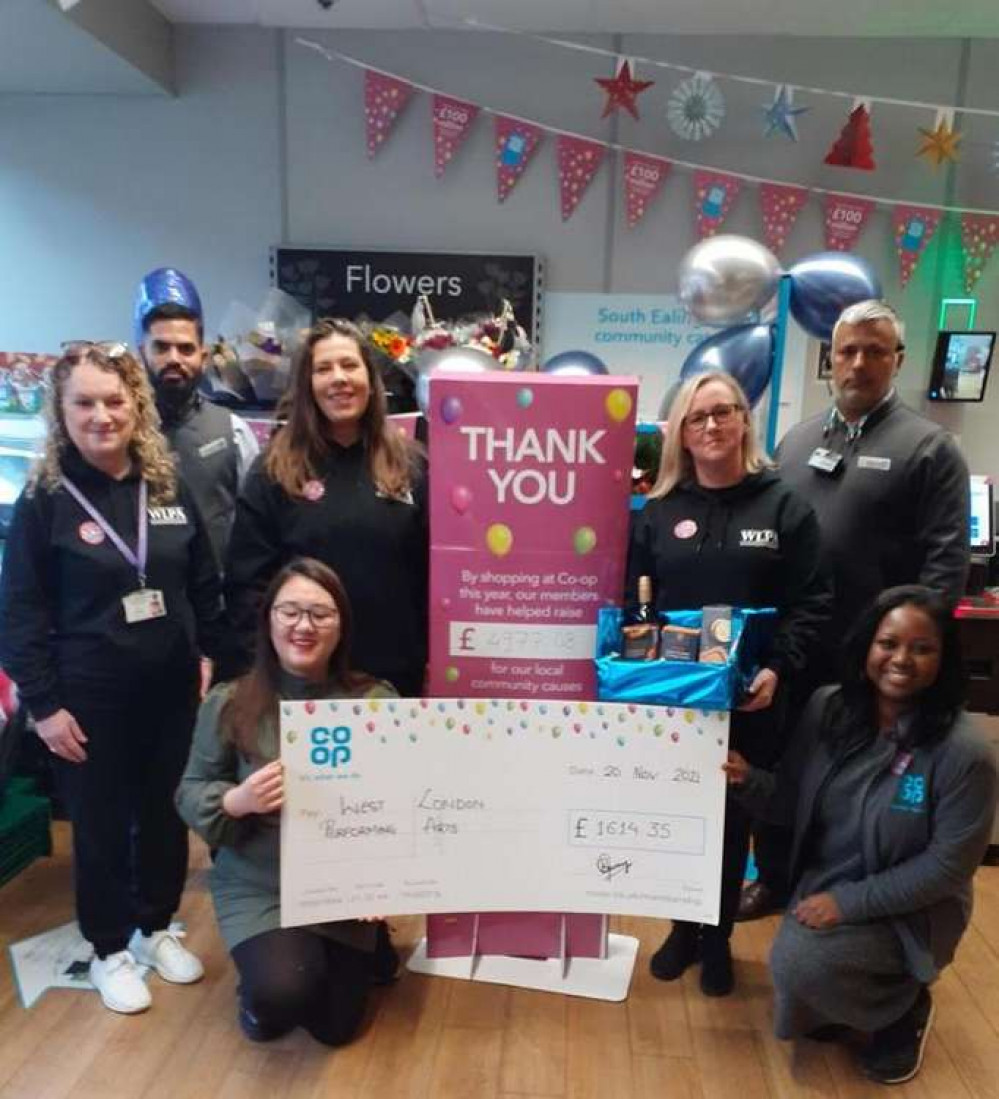 Local initiatives
Three local causes in Ealing shared a bumper £4,974 when the Co-op's annual fundraising campaign reached its conclusion.
Each year Co-op stores ask local people to nominate deserving community causes and three are selected to benefit.
Every time Co-op Members buy selected Co-op branded products and services, 2p for every pound spent goes into their Co-op Membership account and Co-op gives the same to support community organisations and local causes.
West London Performing Arts Academy received £1,614.35 as a Co-op local cause. Its centre in Ealing welcomes everyone with open arms regardless of ability or disability - with inclusion and integration being key.
The money is going towards their work providing weekend performing arts classes and keeping their academic education centre open Monday to Friday.
Founders Michelle, Shanti and June said: "We can't thank the Co-op enough for supporting us as their local cause.
"The Co-op funding really helped us to be able to continue our work during the pandemic, which in turn allowed us to provide continuity and positivity to our students during the challenging times we have all just experienced."
They added: "Our students learn that working with other children and young people different to themselves is not something to fear, on the contrary, it raises awareness of differences and allows them to embrace this in a way that they may not usually experience."
Grange Primary School PTA Gardening Club received £1,458.98 over the year, which will go towards a gardening club with Grange Primary School, in West Ealing.
The volunteer-run club helps not only the pupils, teachers and parents to enjoy the benefits of gardening, but also the wider community.
Nova, who runs the Gardening Club, and whose daughter joined three years' ago, said: "The club gives children, whether they've got a garden or not, the opportunity to get into gardening and be more conscious of the environment.
"They love it. It's nice to get away from screens and they're getting their hands dirty and getting stuck in. It's more the experience that the money funds."
The grant has helped buy tools, seeds, plants, compost and anything else needed to help it run.
The Log Cabin Charity in Ealing raised £1,900 as a Co-op local cause last year. They run after school and holiday clubs for children with disabilities and additional needs and have put the money towards general running costs and buying equipment for the children to enjoy more outdoor play. A Log Cabin spokesperson said: "As a charity, we rely heavily on grants and donations to run the service.
"We were grateful to be able to remain open and support local families and offer much-needed respite and importantly, for the children to have fun and play."
Select your local cause today at coop.co.uk/local-causes or go to the Co-op App. Co-op Members will continue to help thousands of grassroots community projects through the Local Community Fund by selecting a cause to support. Since 2016 Co-op Members have raised more than £85m for over 25,000 projects. Supporting these local causes aligns with the Co-op's mission of fairer access to food, mental wellbeing and opportunities for young people.
Co-op Membership helps support your local community, with great rewards for you too.
You can become a Co-op Member online at www.coop.co.uk/membership or in-store.