Ealing: Labour refuses to hear residents of Meath Court says Lib Dems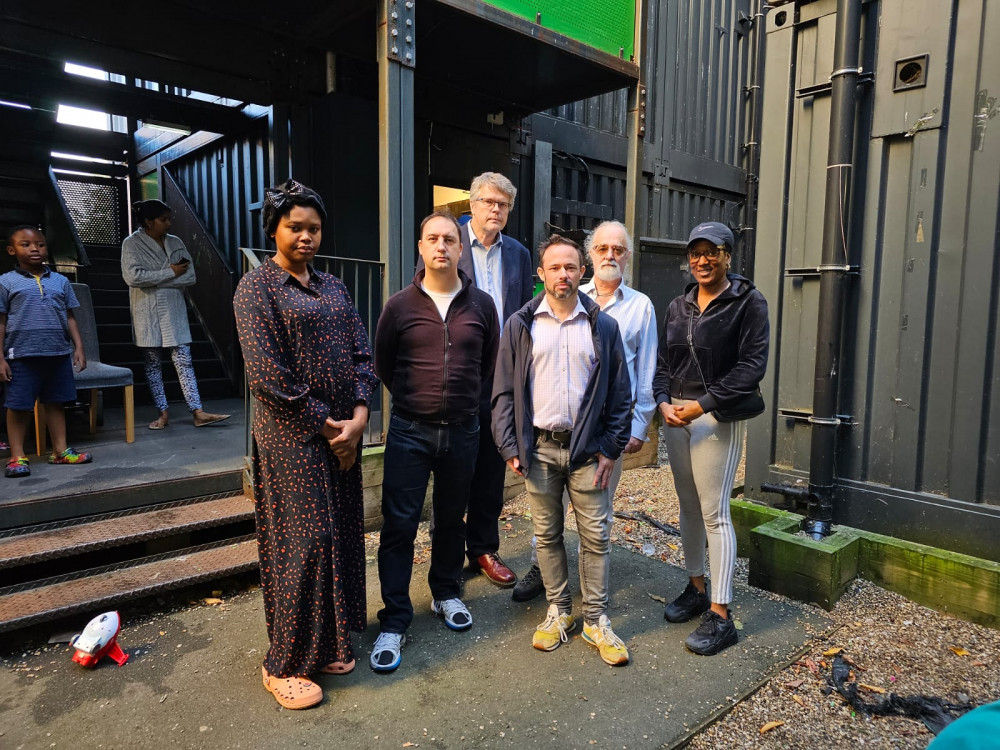 Cllrs Malcolm, Ball and Busuttil with Meath Court Residents (credit: Gary Malcolm).
Residents and families of Meath Court denied the opportunity to speak at the Extraordinary General Meeting in December says Ealing Liberal Democrats.
The Liberal Democrats are "disappointed" that Meath Court Estate residents are not allowed to share their experiences at the special Extraordinary General Meeting on 19 December.
The Ealing Lib Dems said: "Those who are suffering are being gagged and so lessons are not being learned.
"We have challenged Labour to inspire these vulnerable residents with a hope for the future for the upcoming year, instead Labour have delayed and seem focused on filibustering."
From visits to the Acton estate, the Lib Dems say the residents feel abandoned and neglected in their daily experience of unsafe living conditions.
The residents say they have experienced: cockroach infestations, a mouldy premises, damaged stairs, loose panels, strangers asleep in the laundry room or on walkways, violence and drug dealing.
Ealing Council has previously said that a lack of housing in the area has prevented them from supporting Meath Court residents sooner.
Intended to be a temporary housing solution back in 2017, the Ealing Lib Dems believe that the Labour run council has not put an exit strategy in place for the residents.
Councillor Gary Malcolm, Leader of the Opposition said: "Liberal Democrats are appalled that Labour are not prioritising the opportunity for residents (of Meath Court) to speak but are leaving them in a squalid situation, having delayed the meeting taking place as long as they can. Those who are suffering are not being listened to and so lessons are not being learned. Shocking"
Councillor Jon Ball, Opposition Spokesperson on Planning, Licensing and Housing said: "The families feel overlooked, ignored and want answers in the short term so they can have some hope for the future. The Liberal Democrats will continue to fight until these families and residents get a proper quality of housing."
Ealing Majority Group's response to Liberal Democrat's claims can be found here.
We want to provide Ealing with more and more clickbait-free local news. To do that, we need a loyal newsletter following. Help us survive and sign up for our free weekly newsletter by clicking the link HERE.
New ealing Jobs Section Launched!!
Vacancies updated hourly!!
Click here: ealing jobs