Ealing charity welcomes council's Regional Park plans but warns of flood risk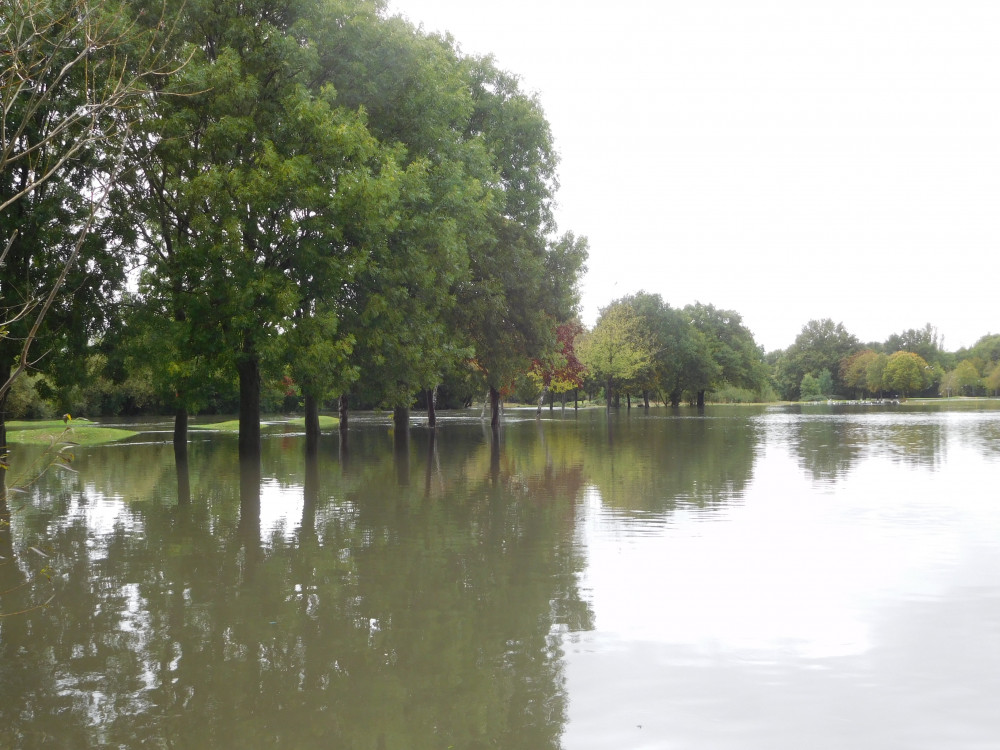 Brent Valley Golf Course has served as a flood defence in Ealing says BRCS (credit: Phil Alford).
The Brent River & Canal Society (BRCS) has warned that Ealing Council's Regional Park plans could increase the risk of flooding to homes in the Borough.
The charity, which campaigned to set up the Brent River Park in the 1970s, welcomes the council's proposals to help wildlife and boost ecological strength, but is worried that new cafes and facilities within the park could damage the flood plains.
It said: "BRCS is pleased the council understands that large areas of connected habitats encourage wildlife and provide ecological resilience and points out that meadows and grasslands are among the best ways to capture carbon.
"However, the BRCS has warned that some of the ideas appearing in the consultation will increase the likelihood and frequency of properties being flooded in Perivale, Pitshanger, Greenford and Hanwell by reducing the Park's flood storage capacity."
BRCS says the Brent River Park is a key component of Ealing's flood defences. The Hanger Lane to Wharncliffe Viaduct parkland often floods after heavy rain, serving its purpose by absorbing and holding excess water.
This prevents river swelling and protects nearby homes and businesses. BRCS opposes any decrease in flood plain space or additional hard surfaces in the park.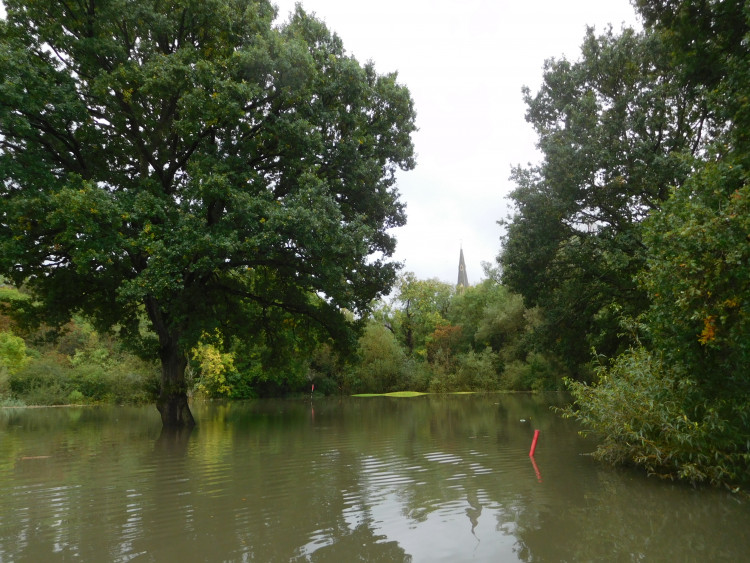 Brent Valley Golf Course stopping floods in Ocotber (credit: Phil Alford).
BRCS Chair Phil Belman said: "The council stated long ago that we already have a Regional Park in Ealing, the Brent River Park.
"The extension of the Brent River Park into a wider area, as we proposed earlier this year, is most welcome.
"With the greater volume and frequency of heavy rainfall we now see from global warming, it would be reckless to reduce the flood water storage capacity or to increase the rate of rainwater run-off within the catchment of the River Brent.
"We know that climate change is already producing more sudden storms. Ealing Council must now look to reduce the amount of hard-standing in the park, not increase it."
Belman added: "Some of the suggestions in the report, such as new cafés, sports buildings and even an amphitheatre, must not impinge on the flood plain.
"This consultation raises expectations for new facilities that are likely to prove unsustainable."
The BRCS chair also disagrees with the council's potential plans to shut Perivale Park Golf Course to create the Regional Park.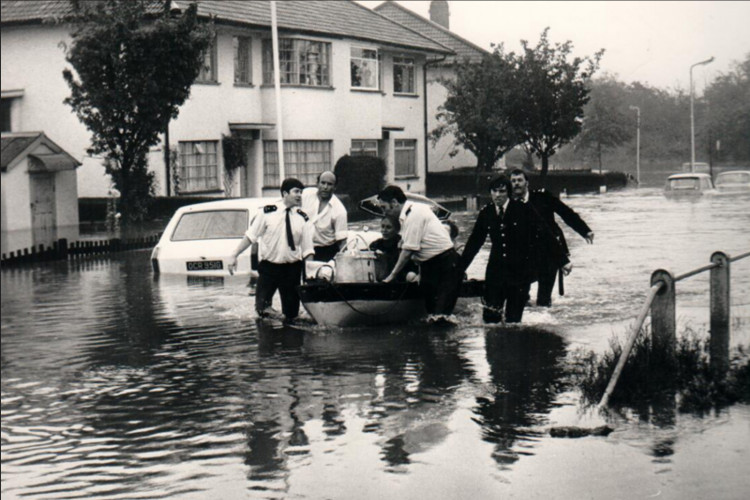 Flooding on Costons Lane in 1977, before current flood defences were put in place (image supplied).
Belman continued: "Perivale Park Golf Course is an important part of the Brent River Park with its network of footpaths and access along the riverside.
"Whether or not it is viable as a golf course is irrelevant to this consultation on a Regional Park.
"If the golf course is closed, the existing Brent River Park Management Plan should still be followed with the fairways and open areas being returned to meadowland and the existing woodlands and hedges retained with full public access.
"Perivale Park Golf Course is right next to the Brent, so whatever the Council proposes to do with it must not involve putting any more hard-standing there than already exists."
He added: "Ealing Council should be working towards the Government's '30 by 30' target of protecting 30 percent of its land for nature by 2030. It needs to be looking for ways to add to its green space, not building on it."
With 50 years experience safeguarding Brent River Park, BRCS says it can provide Ealing Council valuable insights on carbon capture and flood management.
However, the Regional Park initiative was developed by the council without external input it claims.
The BRCS also wants residents to complete the consultation, but to focus on the following:
The Brent River Park is essential to the Borough's flood management – soaking up and holding back excess water that would otherwise flood residential areas.
Any proposals must not increase hard-standing or reduce flood storage within the Park.
We need to increase the amount of green space in the borough, to improve flood resilience, restore natural habitats, increase biodiversity and provide more room for nature to re-establish itself.
Maximum benefits will arise from joined up and well maintained parks and waterways. This principle applies to flood protection, plants and wildlife; routes for activities, supporting wellbeing and amenities.
The Brent River Park name must stay – it has a long and distinguished history.
An Ealing Council spokesperson has said: "We are currently having a public consultation on the proposed regional park (closing on 19 December), where the public is welcome to share their views. We are also getting in touch with expert organisations to get their views too and Brent River Canal Society (BRCS) will be contacted.
"The council has a full-time flood and water management officer, who provides advice on flooding matters supported by flood management consultants as required.
"The council also has a local flood risk strategy that guides all aspects of development in the borough. We are fully aware of potential flood risks and have mapped and modelled these in detail for various parts of the borough together with experts in nature conservation and carbon capture."
To find out more about Ealing Council's Regional Park plans and consultation, click here.
We want to provide Ealing with more and more clickbait-free local news. To do that, we need a loyal newsletter following. Help us survive and sign up for our free weekly newsletter by clicking the link HERE.
New ealing Jobs Section Launched!!
Vacancies updated hourly!!
Click here: ealing jobs