Residents slam proposal to build 5g mast outside Roddy's Bar on Little Ealing Lane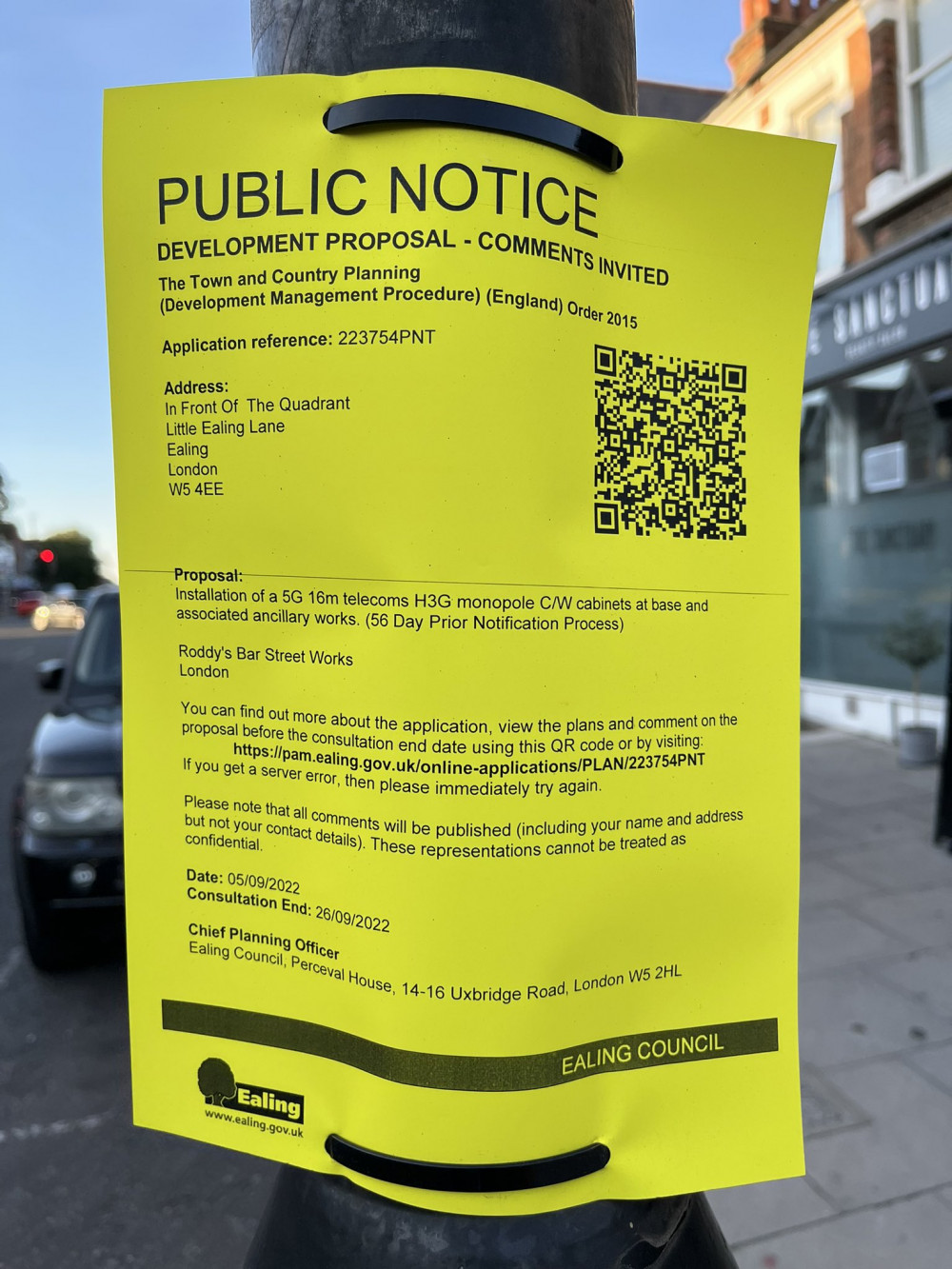 Nine days remain for residents to comment on the proposed installation of a 5G telecoms H3G mast in The Quadrant on Little Ealing Lane.
The mast, which would be erected in front of Roddy's Bar and L'oro Di Napoli, would stand at 16 metres tall and contain cabinets at its base.
Of the 29 residents who have already commented on the proposal thus far, 28 have lodged objections.
While many have cited health risks that they perceive 5g masts pose, a number have highlighted the height and appearance of such a mast would be incongruous in the proposed location, where until recently a tree once stood.
A resident of 69 Chandos Avenue wrote: "The quadrant is a small convivial corner where people can still meet and spend pleasant social time.
"Loss of a tree without an attractive replacement is bad enough without adding insult to injury by the installation a monstrous pole and some ugly utilitarian cabinets. The sight of this pole will destroy one of South Ealings' pleasanter aspects as seen by thousands of people travelling through the crossroads."
A Darwin Road resident agreed, commenting: "Where a beautiful tree has fallen, a tree should be planted . The quadrant is a nice social corner with restaurants and plugging a mast in thr n middle of it is so wrong. Not only it ruins the sight of properties and the square; the effects of 5G are unknown and there are many residential units around: I strongly object."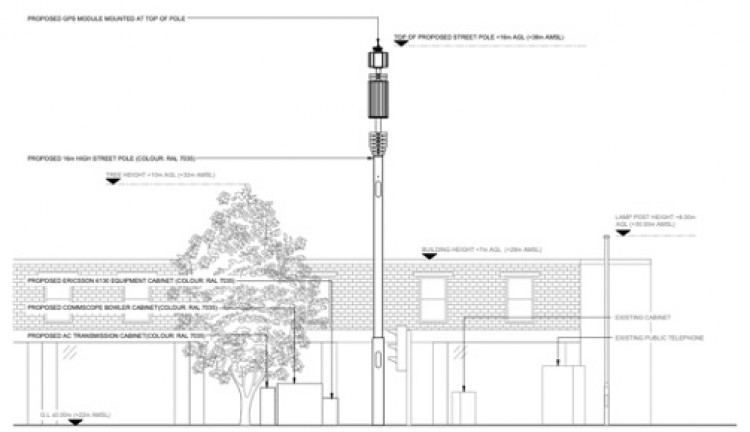 One resident of Lawrence Road indicated councillors who approved the proposal could find themselves punished at the next local elections. They wrote: "This mast is completely out of character with either building typical of this area built between Victorian / Edwardian "Italian influenced" period.
"I feel it's more characteristic of modern bleak empty high street, rather than Ealing's jewel in the crown of suburbs or it's possible regeneration due to the Elizabeth line. Simply apart from the mobile developers NO ONE will be grateful for this application being approved.
"It will be a daily reminder who not to vote for come next election. And this is written by a resident who speed will probably improve. Please think of the voting residents."
To find out more about the application, view the plans and comment on the proposal before the consultation period ends, visit the Ealing Council Planning Application database and search for reference: 223754PNT.
Alternatively, copy and paste the following into your search bar or click it as a link: https://pam.ealing.gov.uk/online-applications/PLAN/223754PNT.