Ealing litter picking squad LAGER Can celebrate record-breaking day clearing 11,000 kg of fly-tipped waste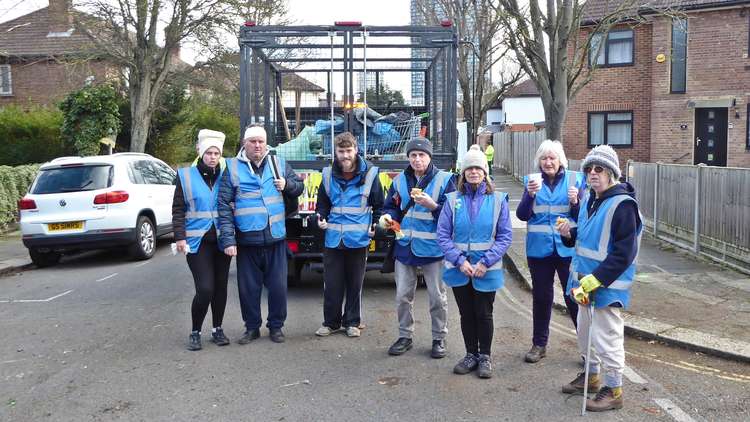 LAGER Can volunteers are celebrating another record-breaking day on which they collected the equivalent of 1,400 bags of rubbish. (Image: LAGER Can)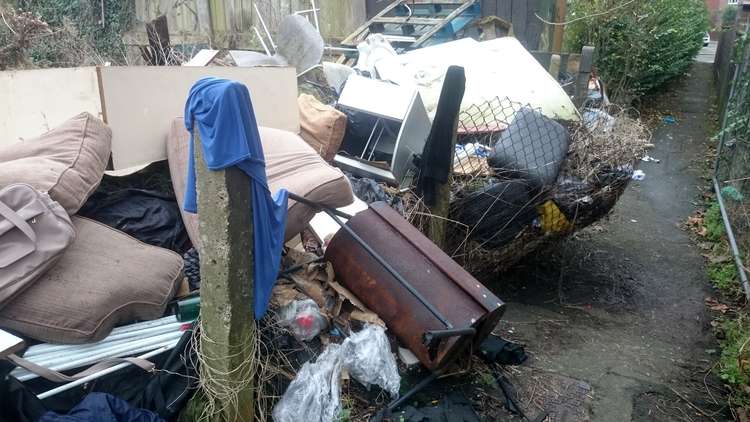 "I've never seen this much fly-tipping in one area. I was appalled," said LAGER Can volunteer Cathy Swift (Image: LAGER Can)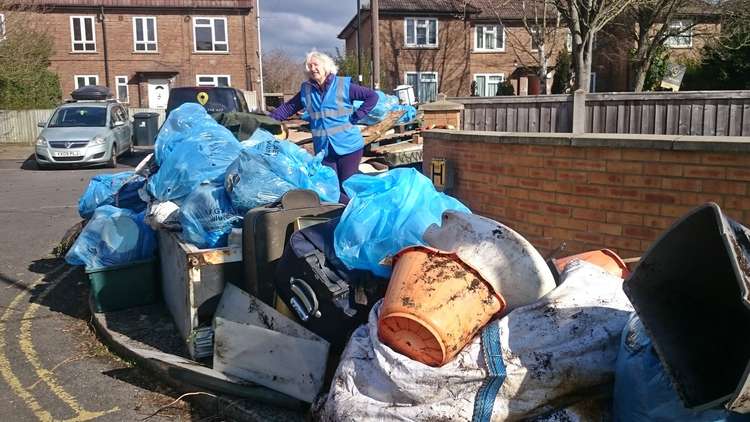 Eight cage trucks were filled plus a bin lorry (Image: LAGER Can)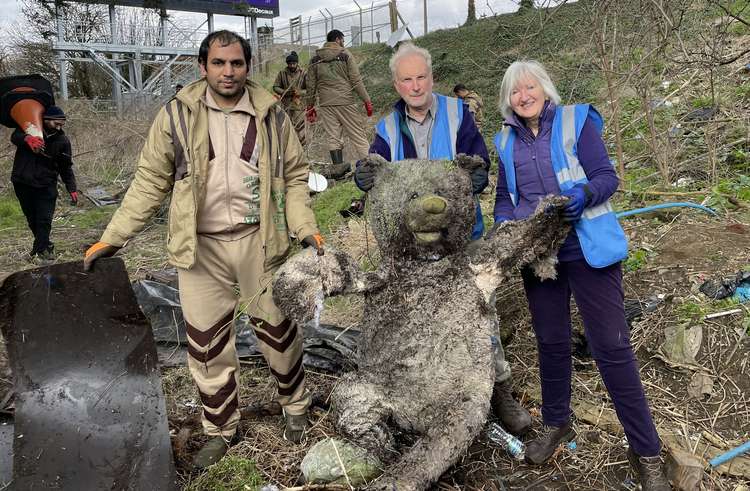 Among the piles of fly-tipped waste was builders' rubbish, planks, doors, tables, mattresses, televisions and a giant teddy bear (Image: LAGER Can)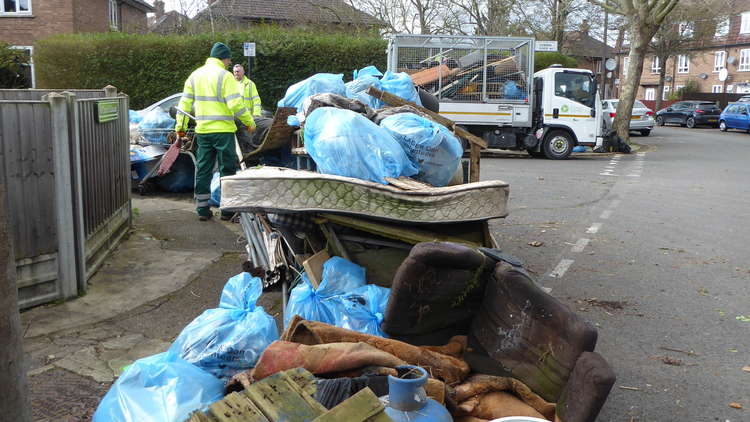 "The most rubbish we've collected in a single visit to any other site was about 300 sacks. This was the equivalent of 1,400 sacks," said Cathy (Image: LAGER Can)
Ealing litter picking squad LAGER Can celebrate record-breaking day clearing 11,000 kg of fly-tipped waste
Ealing's volunteer litter squad is celebrating its biggest ever rubbish haul after a huge operation cleared 11 tonnes of fly-tipped waste in North Acton.
The LAGER Can team cleared piles of historic refuse from alleyways off Canada Crescent, finding builders' rubbish, planks, doors, tables, mattresses, televisions and a giant teddy bear.
Working with colleagues from humanitarian group Green S Welfare, 10 LAGER Canners spent over three hours hauling the junk 40 metres to the road where it was stacked for collection by a fleet of council trucks, with much of the fly-tipping on a plot of waste ground between Canada Crescent and the A40.
LAGER Can's Cathy Swift said: "I've never seen this much fly-tipping in one area. I was appalled. But we love a challenge.
"The most rubbish we've collected in a single visit to any other site was about 300 sacks. This was the equivalent of 1,400 sacks. And, incredibly, there's even more to collect."
An 11-strong crew from Ealing Council's waste contractor Greener Ealing was quickly at the scene to collect the mountains of rubbish stacked along Canada Crescent.
Eight cage trucks were filled plus a bin lorry, a haul which Greener Ealing Waste Supervisor Jay Woisicki put at 11 tonnes in total.
"We are extremely pleased that our effort has been recognised and appreciated," said Jay.
Cathy added: "We couldn't have achieved all this without the help of our partners-in-grime, the wonderful Green S Welfare UK.
"Greener Ealing came out in force to collect the rubbish almost as soon as we'd piled it up, and swept up afterwards. It was a wonderful example of Ealing Council and community groups working together to solve a seemingly intractable problem."
The North Acton operation came as Ealing Council announced a new crackdown on fly-tipping, using CCTV cameras.
Having grown rapidly during the first COVID lockdown LAGER Can now has 2,000 members. In 2021 a squad of volunteers cleared 270 tonnes of rubbish from streets and open spaces across Ealing borough.
The LAGER Can group's efforts were recognised with a prestigious Queen's Award for Voluntary Service.
New ealing Jobs Section Launched!!
Vacancies updated hourly!!
Click here: ealing jobs