Ealing: Second shipping container estate to be decommissioned
By Rory Bennett - Local Democracy Reporter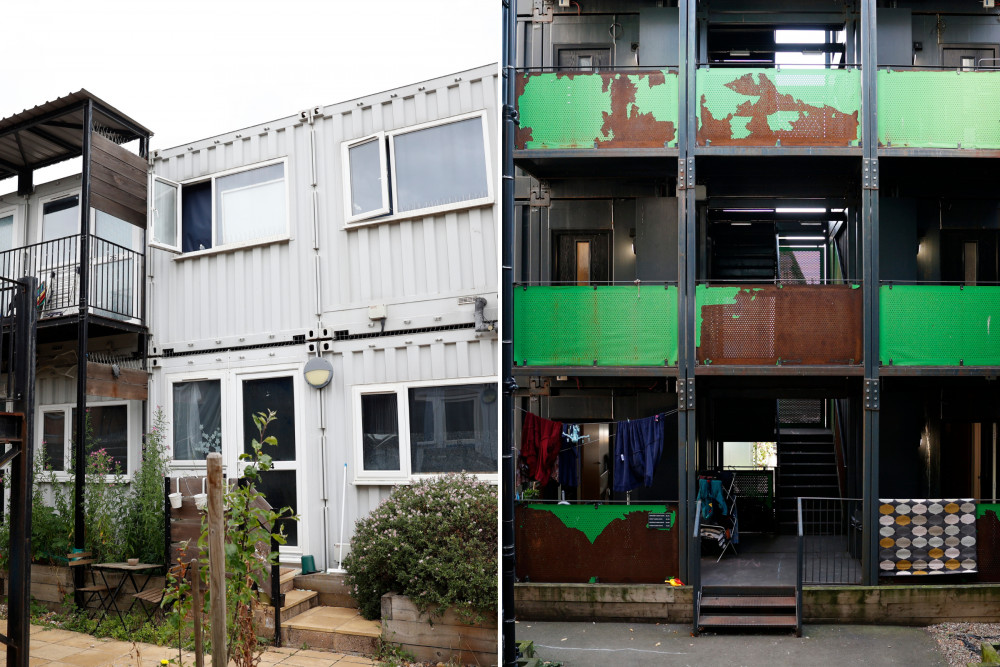 Marston Court (left) and Meath Court (right) are being closed by Ealing Council after complaints (credit: Facundo Arrizabalaga/MyLondon).
Two west London housing estates made up of shipping containers that have been described by residents as "hellish" are going to be shut down.
After months of campaigning and news coverage by the Local Democracy Reporting Service (LDRS), Ealing Council has confirmed that both shipping container estates, Meath Court and Marston Court, are being decommissioned.
Residents from each neighbourhood have informed the LDRS they have received official letters with the news, which has been corroborated by the council itself.
The fight for the sites' closure was ignited in July when the LDRS reported on the conditions of Marston Court in Hanwell.
People living in the 'inhumane' housing complained of a major lack of security which saw drug dealers using it as a drop-off spot as well as the near 'unlivable' conditions in their converted shipping container homes.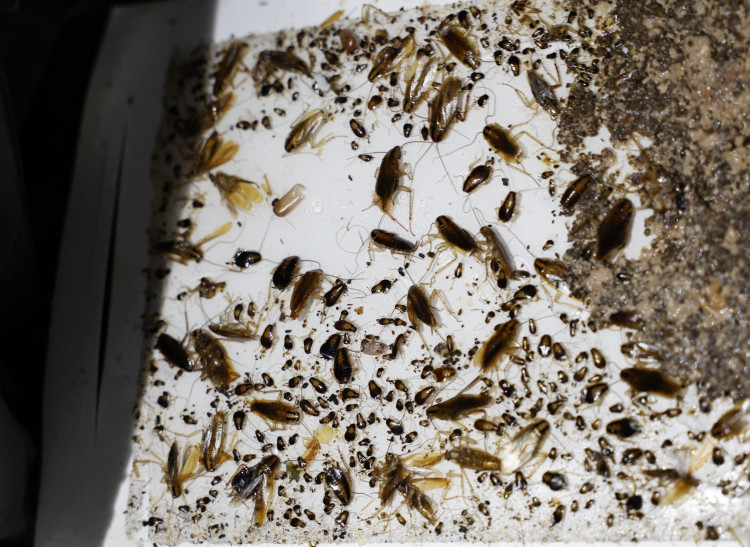 A cockroach trap from one of the resident's home in Meath Court (credit: Facundo Arrizabalaga/MyLondon).
Descriptions of the conditions sparked outrage for some in the community, with one resident from the estate even staging a sit-in at the council offices to protest her situation.
In September, the LDRS visited Meath Court in Acton where conditions were even more dire. Residents spoke of fortnightly police raids, constant theft, public defecation, unsafe conditions and the discovery of bullets which was shown to an ITV London crew who put together a follow-up package.
The 60-unit estate is a mix of drug dealers and multi-children families all crammed in together.
Later in September, Ealing Council declared the closure of Marston Court as part of its four-year plan for the borough, with a pledge to decommission the estate by late 2023 or early 2024.
The plan to decommission the estate comes with a pledge "to end the need for families who face eviction to stay in bed and breakfast temporary accommodation and invest £20 million in 100 new safe and secure places for people to stay," which is planned for over four years.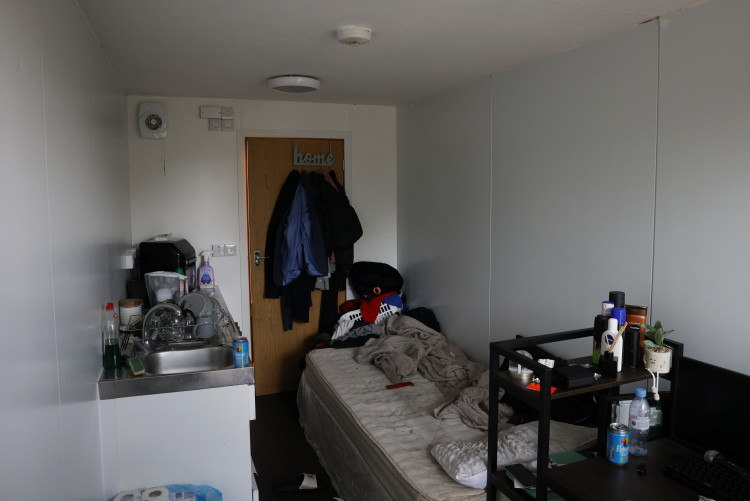 One resident's room from the Meath Court shipping container estate (credit: Facundo Arrizabalaga/MyLondon).
It has now been confirmed that Meath Court will also be decommissioned, with the council saying it has already begun decanting some people to other housing.
In a letter sent to Meath Court residents, the council writes: "We want to relocate all households eligible for assistance before the end of 2023. However, in some cases, this may extend into early 2024."
It continues: "We understand that this news may be unsettling, and we will work closely with you during this process, and support you where needed."
In the letter sent to LDRS, the resident was given a Notice to Quit by 18 December. Residents have been informed that they will only be made one suitable offer of alternative temporary accommodation and it's been claimed that if they refuse they will have to make their own arrangements.
We want to provide Ealing with more and more clickbait-free local news. To do that, we need a loyal newsletter following. Help us survive and sign up for our free weekly newsletter by clicking the link HERE.
New ealing Jobs Section Launched!!
Vacancies updated hourly!!
Click here: ealing jobs