Chris Moore said there were no places to hide after missed chances cost Hanwell
---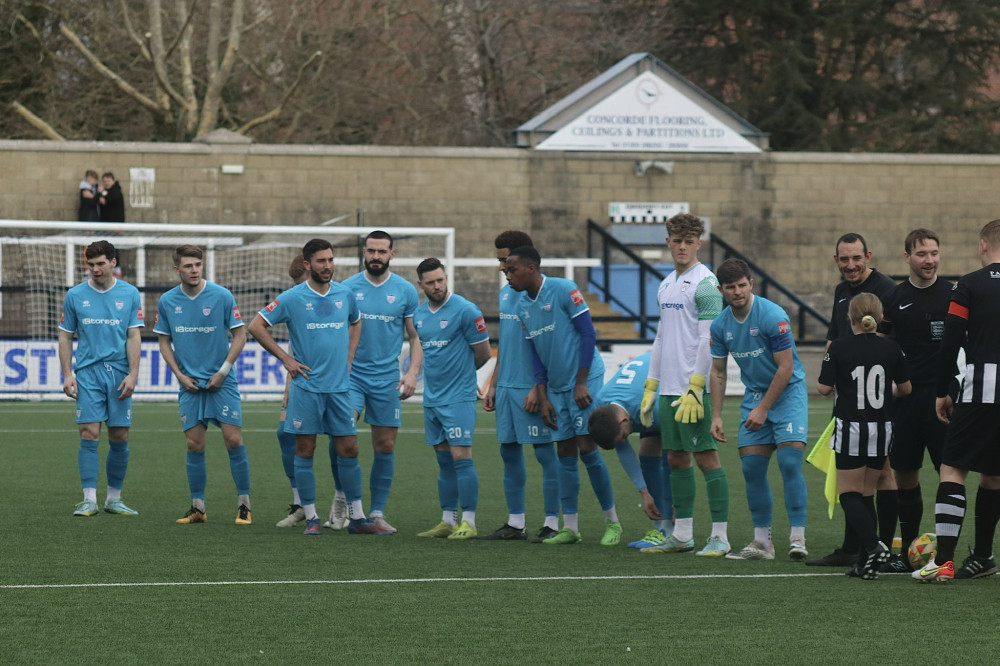 Hanwell Town line-up ahead of a Southern League Premier South fixture. Photo: Hanwell Town.
Chris Moore said there was no hiding place for not taking their chances as they lost 1-0 against Hayes and Yeading United.
Roger James scored after just five minutes, and despite rallying following a slow start, Hanwell failed to take their chances to get back into the game.
Moore said that despite being pleased with how his team performed in the second half, they need to be capitalising on the chances they create.
He said: "I have just said to him [Flo Bojaj] in the changing room that there is no hiding place, you have got to score [the one-on-one]. If we score that we probably go on and win the game.
"He went through and slowed up, he is usually that type of player who is relaxed, I thought he was slowing up to roll it in the net, but he hasn't done so.
"When you don't take your chances, you lose football matches.
"I was gutted to lose that game, and I said to the boys that I would like to go in and say to them 'well done', as the second half display was magnificent from us.
"We did everything but score, we had a couple of really good chances and didn't take them and when you don't take your chances in football, you lose games."
Despite losing a fourth straight match in the Southern League Premier South, Moore is still excited to get going again on Tuesday against Harrow Borough.
He said: "They are a good side Harrow, despite the league table, and they got a really good result today away at Chesham.
"It is another local derby and another big one for both of us and I have said to the boys that there is no time sulking, you need to get your chins off your chest and get ready to go again on Tuesday."