Yes we can! Record-breaking day for Ealing litter picking group, LAGER Can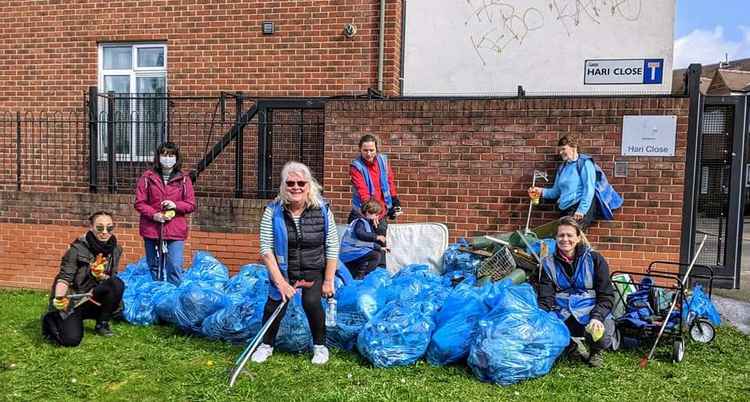 Saturday was a record-breaking day collecting the equivalent of 500 bags of rubbish. Image Credit: LAGER Can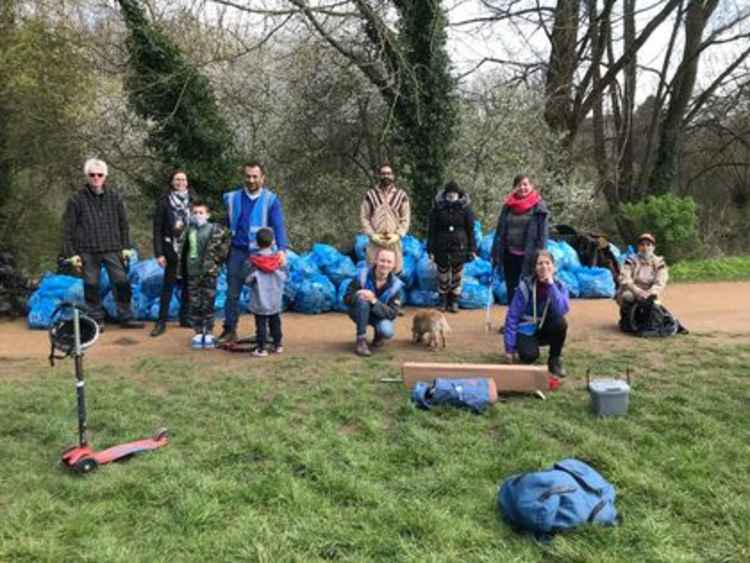 LAGER Can has over 1,300 members on Facebook. Image Credit: LAGER Can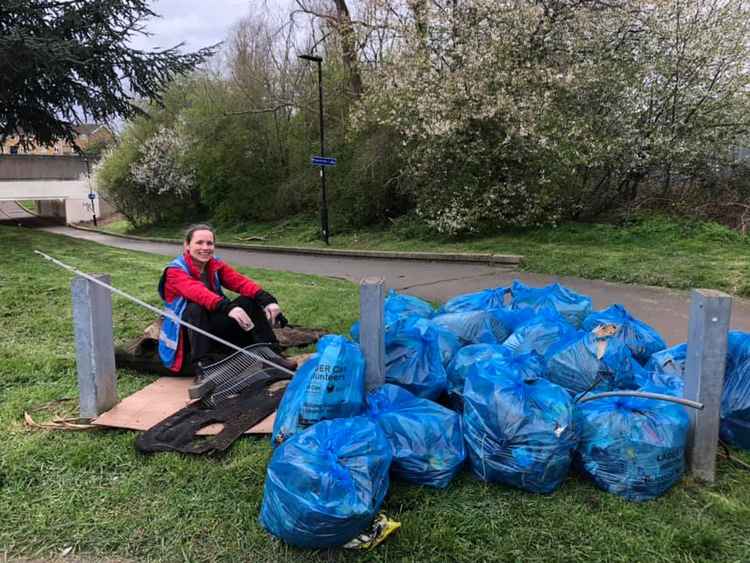 84 volunteers cleared around four tonnes worth of litter. Image Credit: LAGER Can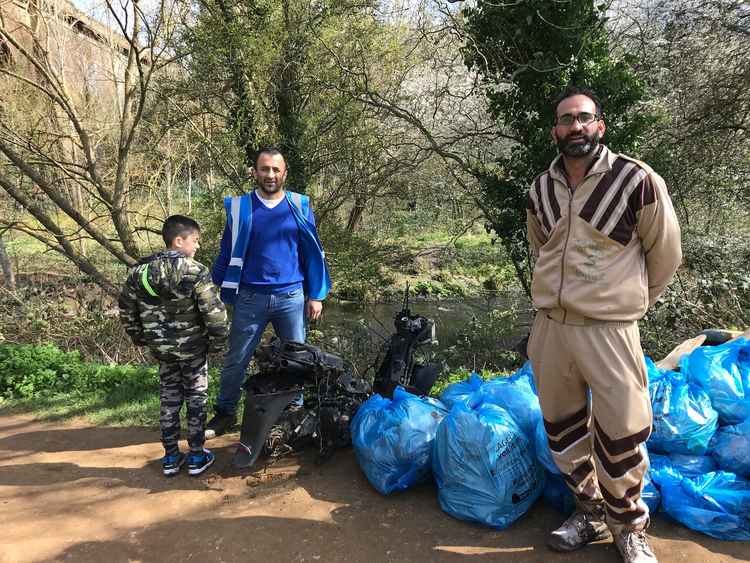 Group events took place in 24 locations across Ealing Borough. Image Credit: LAGER Can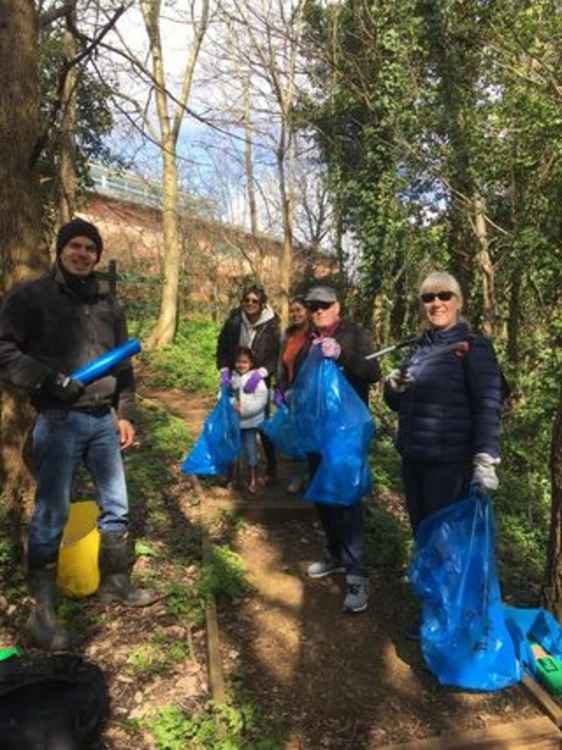 Due to lockdown, more people have had time to volunteer locally. Image Credit: LAGER Can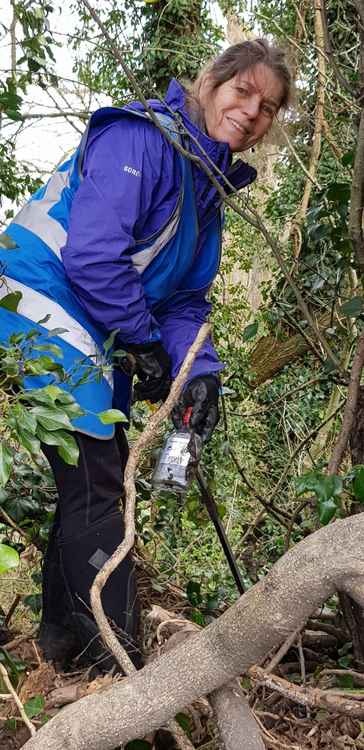 LAGER Can administrator, Cathy Swift, in action. Image Credit: LAGER Can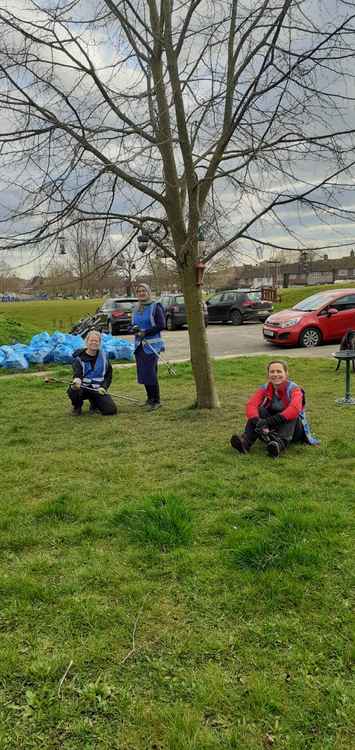 Gracie, Eva and Hanifa in Northolt. Image Credit: LAGER Can
EALING litter picking group LAGER Can (Litter Action Group for Ealing Residents) has had a record-breaking day collecting the equivalent of 500 bags of rubbish across 24 locations throughout the borough.
On Saturday, March 27, 84 volunteers cleared around four tonnes worth of litter.
These included socially distanced group events at locations such as the Wharncliffe Viaduct in Hanwell, where 31 volunteers collected 100 bags of rubbish, and many large, heavy items, including two motorcycles and four mattresses.
LAGER CAN Member, Sue Staunton's event by Northolt Park station resulted in 64 bags of rubbish and 20 bags' worth of 'unbaggables'.
Fellow member, Michael Pilkington's team by Grove Farm in Greenford collected the equivalent of 37 bags, while Gracie Muzikiviciene and Eva Smith managed to fill 24 bags near Kittiwake Road in Northolt.
LAGER Can is growing continually, reaching nearly 1,400 members on Facebook, under the leadership of administrator, Cathy Swift.
She told Nub News: "We're very pleased to have had such a successful, record-breaking day on Saturday.
"Our volunteers do a fantastic job and dedicate so much of their free time to help clean up our borough."
New ealing Jobs Section Launched!!
Vacancies updated hourly!!
Click here: ealing jobs