Ealing MP supports campaign to allow pets in every home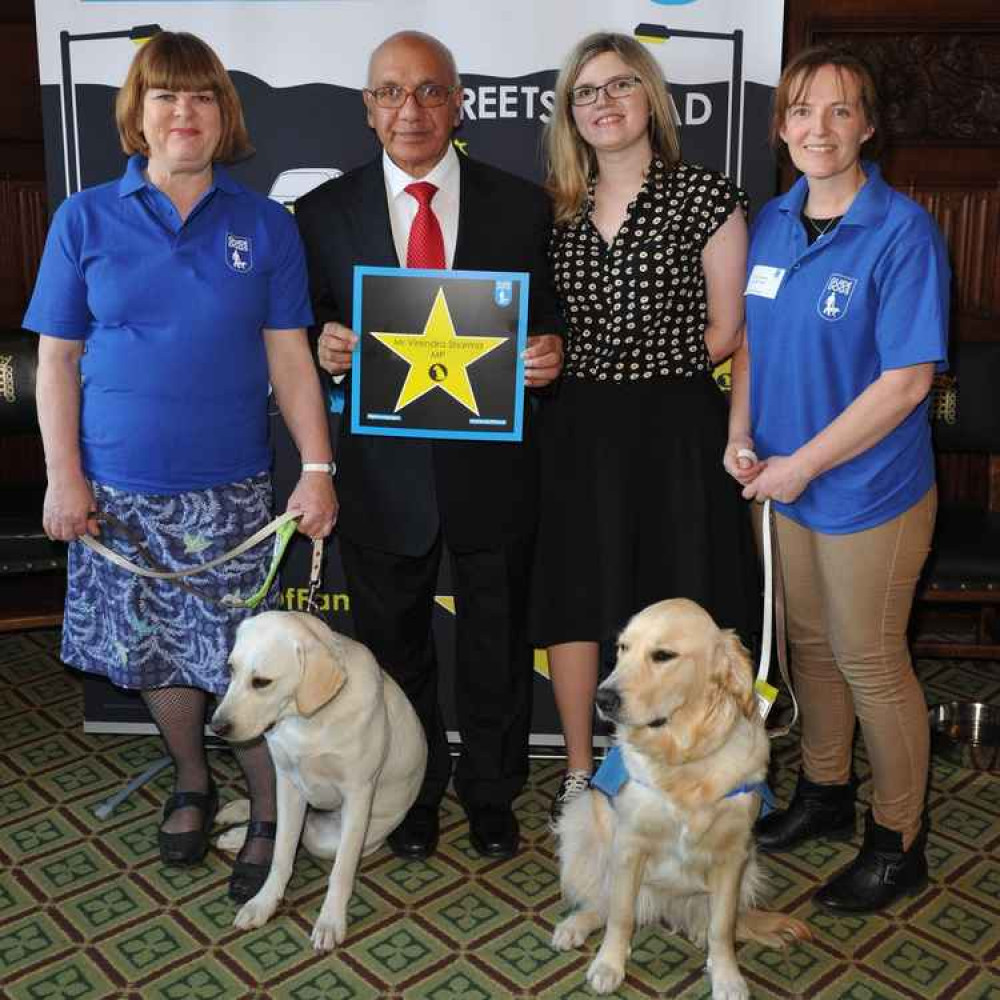 Ealing Southall MP, Virendra Sharma, supports the call to end the blanket 'no pets' clauses in rented accommodation. Image Credit: Virendra Sharma
EALING Southall MP, Virendra Sharma, has shown his support for Andrew Rosindell's campaign for a pet to be allowed in every home.
Andrew Rosindell, the Conservative MP for Romford introduced new legislation to government last month, whereby tenants who rent privately will be allowed to have a pet, provided they meet the outlined requirements and are deemed responsible owners.
Mr Rosindell said: "The pandemic has brought into focus the importance of pets to our wellbeing.
"It is time for the law to recognise this, by giving people the right under certain conditions to bring pets into rented accommodation."
During a time where loneliness and mental health issues are rife, pets could be a source of companionship and comfort.
However, it seems having a pet is a luxury which only homeowners can currently have.
As it stands, there is currently a blanket 'no pets allowed' clause in place for rented accommodation which both Rosindell and Sharma believe should be revised.
The Labour MP has described the campaign as being, 'dear to the heart of my constituents'.
The campaign, which is often referred to as 'Jasmine's Law' has been supported by animal charities such as the RSPCA, Battersea, Street Vet, Cats Protection and many other organisations.
A spokesperson for the RSPCA said: "The RSPCA is happy to support this Bill, which would be a big step forward for dog owning renters.
"With more people living in rented accommodation – whether
private or social housing – the issue of the lack of dog-friendly rental options is becoming an increasing problem for dog owners and animal welfare charities alike." Mr Sharma added: "Britain is a nation of animal lovers and Ealing Southall is no different. "With more and more people renting, it is intolerable that so many people are forced to give up their beloved pet in order to move into rented accommodation. "I know this campaign will be one which is dear to the heart of my constituents." The legislation was due to be brought before the MPs at the House of Commons but because of COVID-19 restrictions the reading has been postponed to a later date. The Romford MP said: "I have been enormously humbled by the huge support I have received from this campaign. "It is vital we build up support both inside and outside of Parliament, and I am delighted to receive the support of Virendra Sharma on this."