Warren Farm petition reaches over 17,000 signatures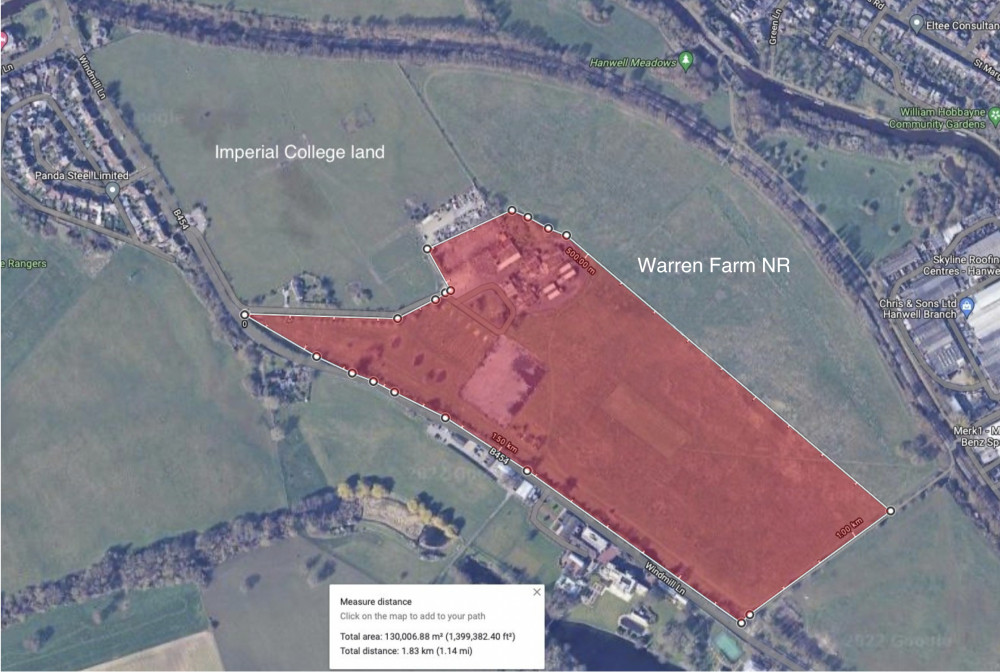 Over 17,000 people have now signed the petition to save Warren Farm and rewild the whole area.
Last week the Ealing Council cabinet voted through the proposal the turn part of the site into a Local Nature Reserve and use some of it to build a new sports facility.
This decision caused uproar from around the borough, with many believing that the whole of Warren Farm should have become a Local Nature Reserve due to the endangered skylarks which have nested there and would be disturbed by a sports facility.
Liberal Democrat Councillor John Malcolm wrote an open letter after the decision, stating that he was writing on behalf of the 15,000 residents who had signed the petition at the time, who all disagree with the decision from the cabinet.
In the five days since that decision was made, a further 2,000 people have signed the petition started by Warren Farm Nature Reserve, meaning that the total has now topped 17,000 signatures.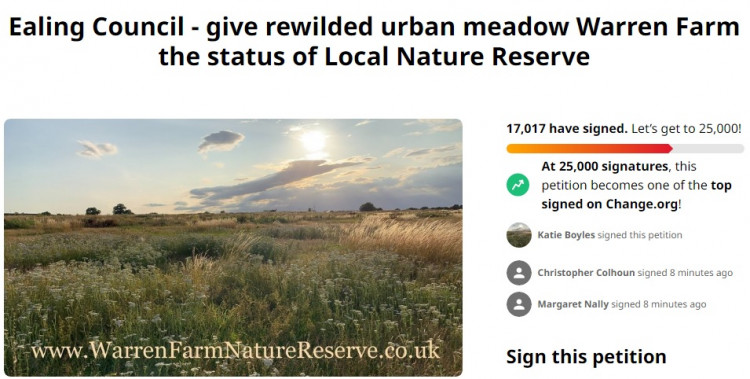 Matthew D'Souza signed the petition since the vote and wrote: "I only started visiting Warren Farm a few years ago. Now it is regular place for me to see wildlife I'd struggle to see anywhere nearby.
"I don't drive and so having peaceful place where I can see such wildlife is a true blessing. We need a full rewilding of Warren Farm, so nature that is struggling to get a foothold in our city has a small chance.
"With the population of the Borough expanding Year on Year, this will serve so many generations and demographics."
Angela Fonso added: "Councillor Mason and his fellow councillors must not be allowed to use children living in Southall to dewild Warren Farm.
"The reality is the most vulnerable need sports facilities on their doorstep not at Warren Farm which is inaccessible for the poor living in Southall Green.
"We wouldn't exist without valuable ecosystems and Warren Farm must become a nature reserve, an oasis in the concrete jungle that Cllr Peter Mason and Ealing Council are intent on building."