Sadiq Khan launches largest ever vehicle scrappage scheme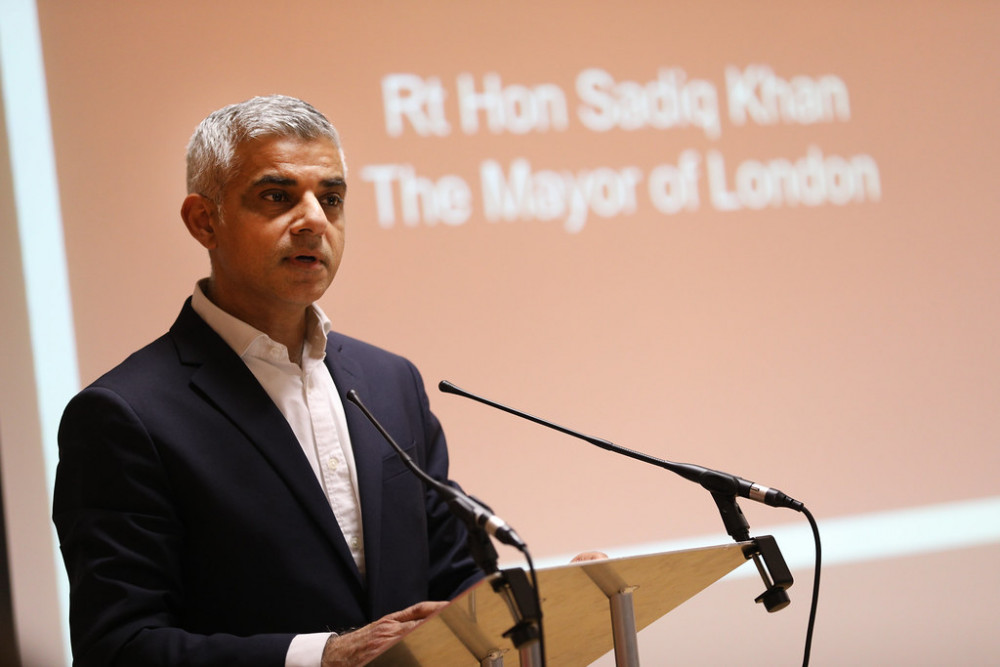 Sadiq Khan has designated £110 million to create the largest ever scrappage scheme for non-ULEZ compliant vehicles. Photo: Rehan Jamil.
The Mayor of London Sadiq Khan has launched the biggest ever vehicle scrappage scheme, with £110 million designated to support people scrapping non-ULEZ compliant vehicles.
Khan decided to expand the ULEZ zone, now incorporating all of Ealing, and this new scrappage scheme will allow people on lower incomes, disabled Londoners, charities, sole traders and business with ten or fewer employees to replace or retrofit their old vehicles which would require paying the charge.
Londoners receiving means-tested benefits and non-means tested disability benefits can apply for up grants of up to £2,000, disabled people can receive grants of up to £5,000 to scrap non-compliant wheelchairs.
Sole traders and businesses with less than ten employees scrap a van for a £5,000 grant or a minibus for £7,000, retrofiting vans or minibuses can receive a £5,000 grant and replacing one with a fully electric vehicle can receive £7000 for a van and £9500 for a minibus in grants.
The Mayor of London, Sadiq Khan said: "I took the difficult decision to expand the ULEZ because it will save lives, help tackle the climate crisis and reduce congestion.
"We have made huge progress in central and inner London but there is much more to do in outer London.
"Around 4,000 Londoners are dying prematurely each year due to toxic air, with the greatest number of deaths attributable to air pollution in London's outer boroughs.
"It is causing people to develop life-changing illnesses, such as cancer, lung disease, dementia and asthma, and leading to children growing up with stunted lungs.
"We need to get the most highly polluting vehicles off our roads, which are damaging the health of all Londoners, including drivers.
"The rising cost of living has been a key consideration for me, which is why we are launching this new and improved scrappage scheme – the biggest ever - to help low-income and disabled Londoners, businesses, sole traders and charities switch to cleaner vehicles, or support them to make the most of other transport options."
Successful applicants to the scrappage scheme will also be able to receive offers from businesses supporting it, allowing them to benefit from discounts on subscriptions, rentals and purchases of bicycles, e-bikes, cargo bikes, cars and vans from companies including Brompton, Enterprise and Santander Cycles.
Alongside the scrappage scheme, Khan has announced applications for grace periods to the ULEZ charge have opened, with recipients of certain disability benefits and for all wheelchair accessible vehicles having until October 2027 to become compliant.