New Rock 'n' Roll alley unveiled at Ealing Broadway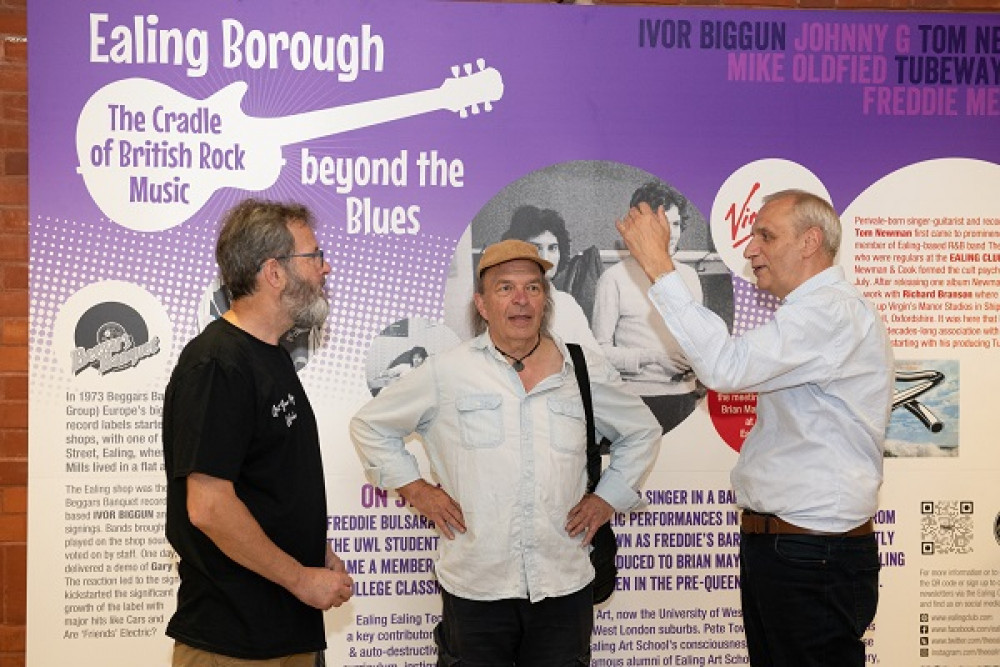 To help celebrate the diamond year of British rock music, Ealing Broadway has welcomed the Rock 'n' Roll Alley, a brand new five-panel display installed by The Ealing Club.
The exhibition is located on the ground floor next to the centre's Ride&Park facility in St. Saviour's Walk via Town Square. The Rock 'n' Roll Alley will capture key moments of rock culture to help inform Ealing locals on West London's rich musical heritage.
Visitors will be able to admire the display over the next 12 months and learn about the history of The Ealing Club, a formative venue for a variety of British musicians, including The Rolling Stones and others who went on to form The Jimi Hendrix Experience.
Originally located in a basement across the road from Ealing Broadway's train station in 1962, the Ealing Club became a magnet for those who admired the sound of American blues musicians, such as Big Bill Broonzy and Muddy Waters. Ealing also has connections to musical legends including Dusty Springfield, Freddie Mercury and The Who.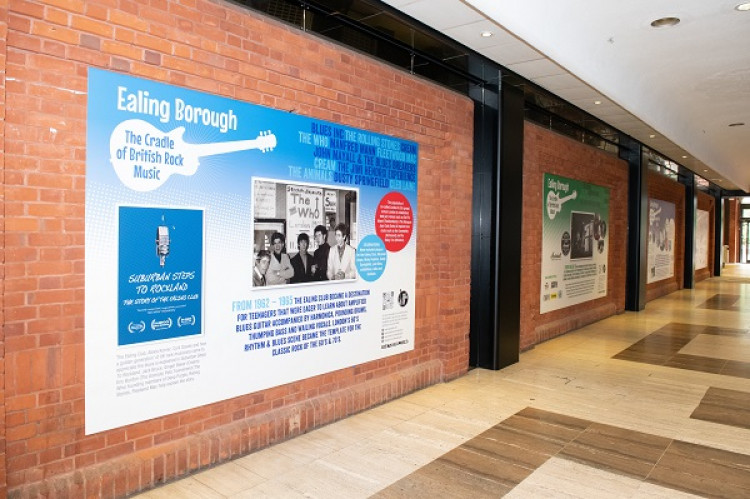 Locals will also be able to brush up on their musical knowledge with a new documentary film, Suburban Steps to Rockland - The Story of The Ealing Club, which will be screened at The Ealing Project this summer, as well as across cinemas in Liverpool, North London, and Birmingham.
A detailed look at the 1960s Ealing music scene, the documentary will explore the history of the Ealing Club and viewers will be able to enjoy the brand-new cinema space in Ealing Broadway.
Andrew Rollings, centre director at Ealing Broadway, said: "As a rock 'n' roll music fan myself, I can't wait to see the new exhibition from The Ealing Club at Ealing Broadway. Ealing has such a rich musical background and the new documentary set to be screened at The Ealing Project can be enjoyed by locals and visitors from wider London alike."
Alistair Young at the Ealing Club CIC said: "We hope that by displaying Ealing's abundant rock 'n' roll history, we can help pave the way for new generations to follow their musical ambitions.
"As with Liverpool, Nashville and New Orleans, Ealing has a range of musical connections and visitors can scan the QR code on the display to access The Ealing Club's CIC website, which has more information on gigs taking place in the area."