People in Ealing are among the least likely to smoke in the UK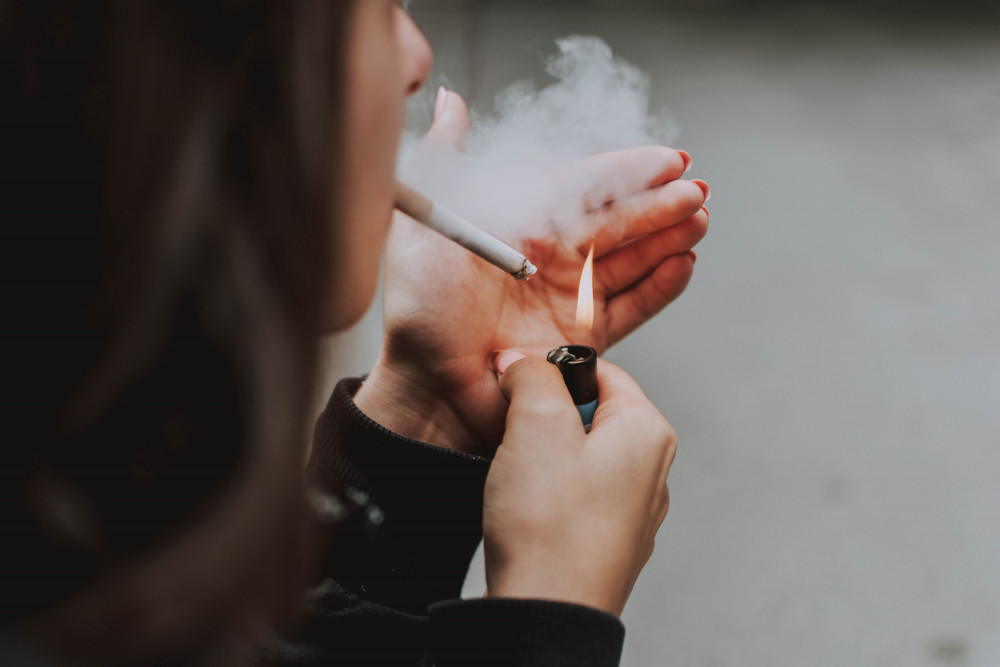 Ealing has the 7th smallest proportion of smokers in the UK. Photo: lil artsy.
People in Ealing are among the least likely to be active smokers in the whole of the UK according to a report from Now Patient.
A report from Now Patient has collated data from health authorities, Finger Tips in England, Public Health Wales, Public Health Scotland, and the Department of Health in Northern Ireland, and the national census of 2021 to find out which areas have the most and least number of active smokers.
On the list, Ealing ranked as having the seventh least proportion of smokers out of anywhere in the country, with 9.2% of its population being active smokers.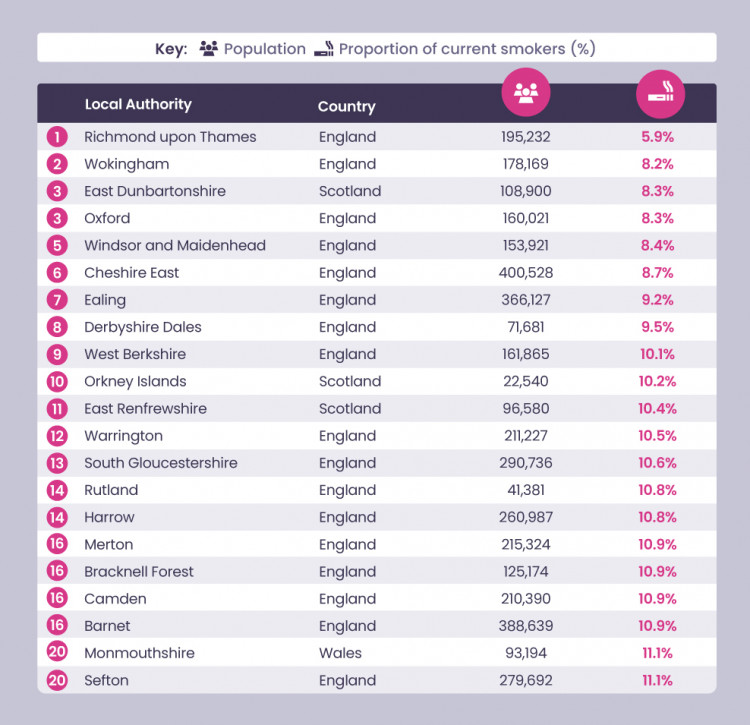 Proportion of smokers in a population. Photo: NowPatient.
Nearby Richmond upon Thames claimed top spot for the lowest number of active smokers in the UK, with only 5.9% of people smoking in the borough according to the data and Kingston-Upon-Hull was at the top of the list for highest proportion of smokers, 26.1%.
Ealing also ranks as seventh for the number of smoking related deaths, with 125 deaths per 100,000 of the population, 384 less than the highest end of the scale, which was Glasgow City with 509.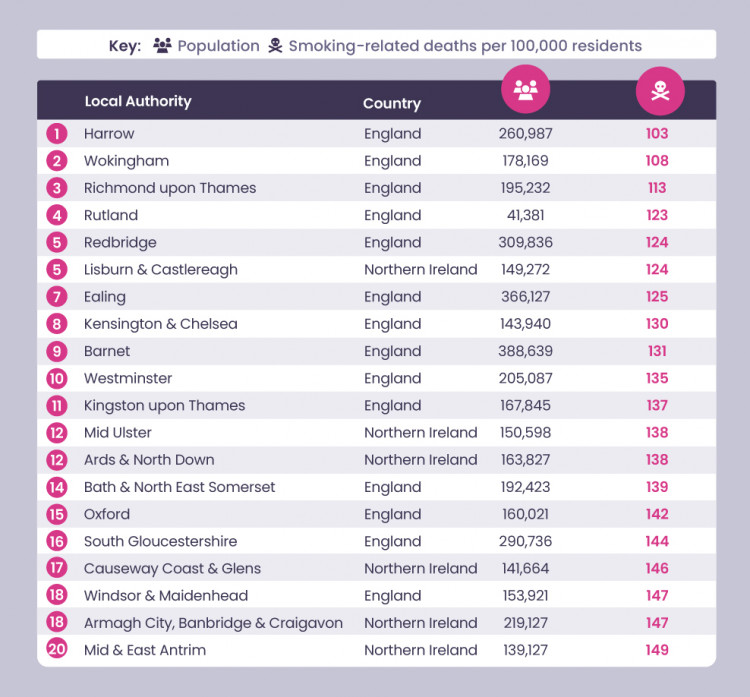 Number of smoking related deaths per 100,000 population. Photo: NowPatient.
It was another West London borough which had the lowest proportion of deaths as Harrow had just 103 smoking related deaths per 100,000 residents.
Statistics from the most recent census showed that 13.3% of people over the age of 18 in the UK are active smokers, 6.6 million people, which is the lowest proportion of adults since the data began being collected in 2011.
It was also found that once again men are more likely to smoke than women, with 15.1% of men being smokers compared to just 11.5% of women.
New ealing Jobs Section Launched!!
Vacancies updated hourly!!
Click here: ealing jobs