On y va! to Ealing Broadway for croissants, cheese and cream as the favourite local French market makes its return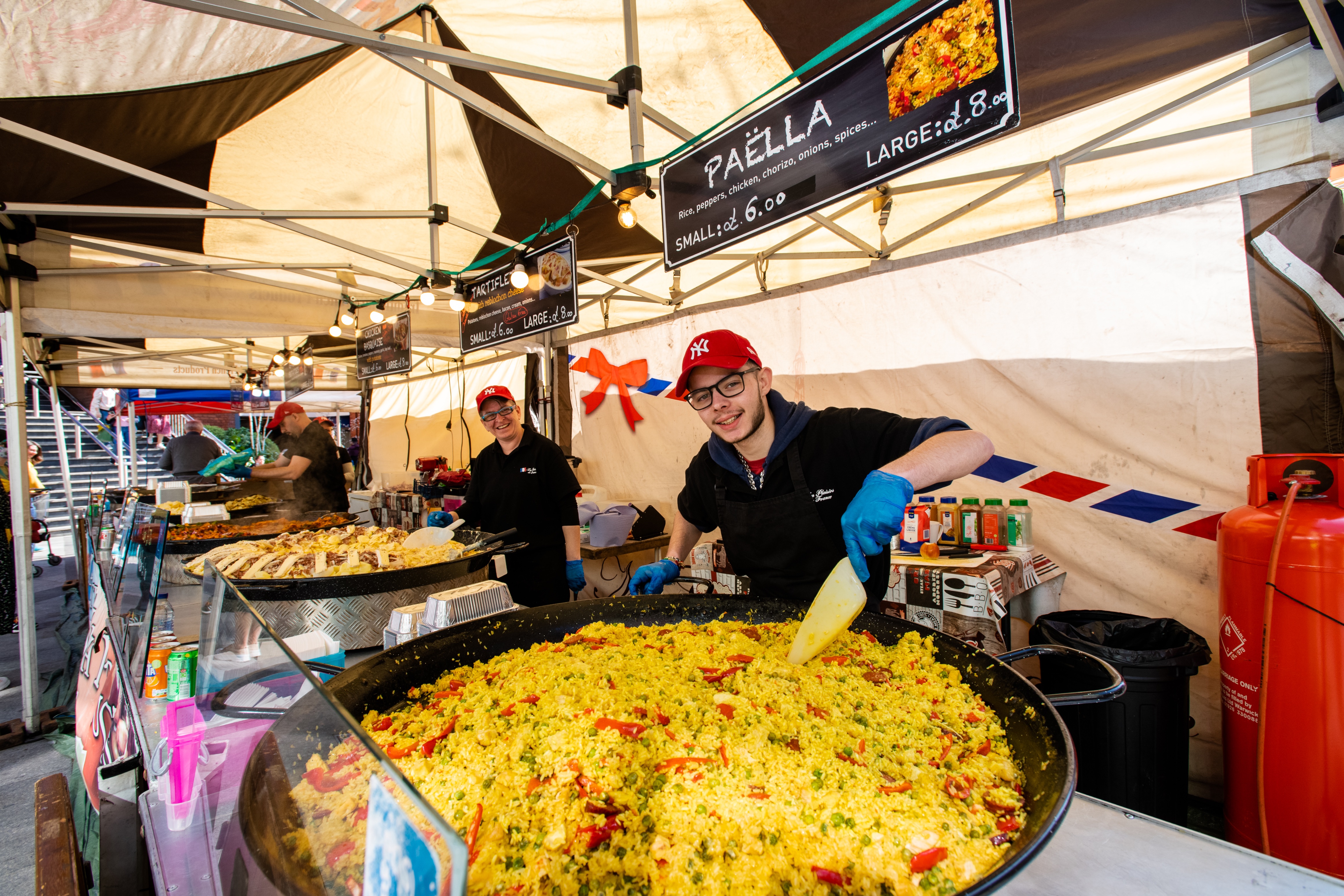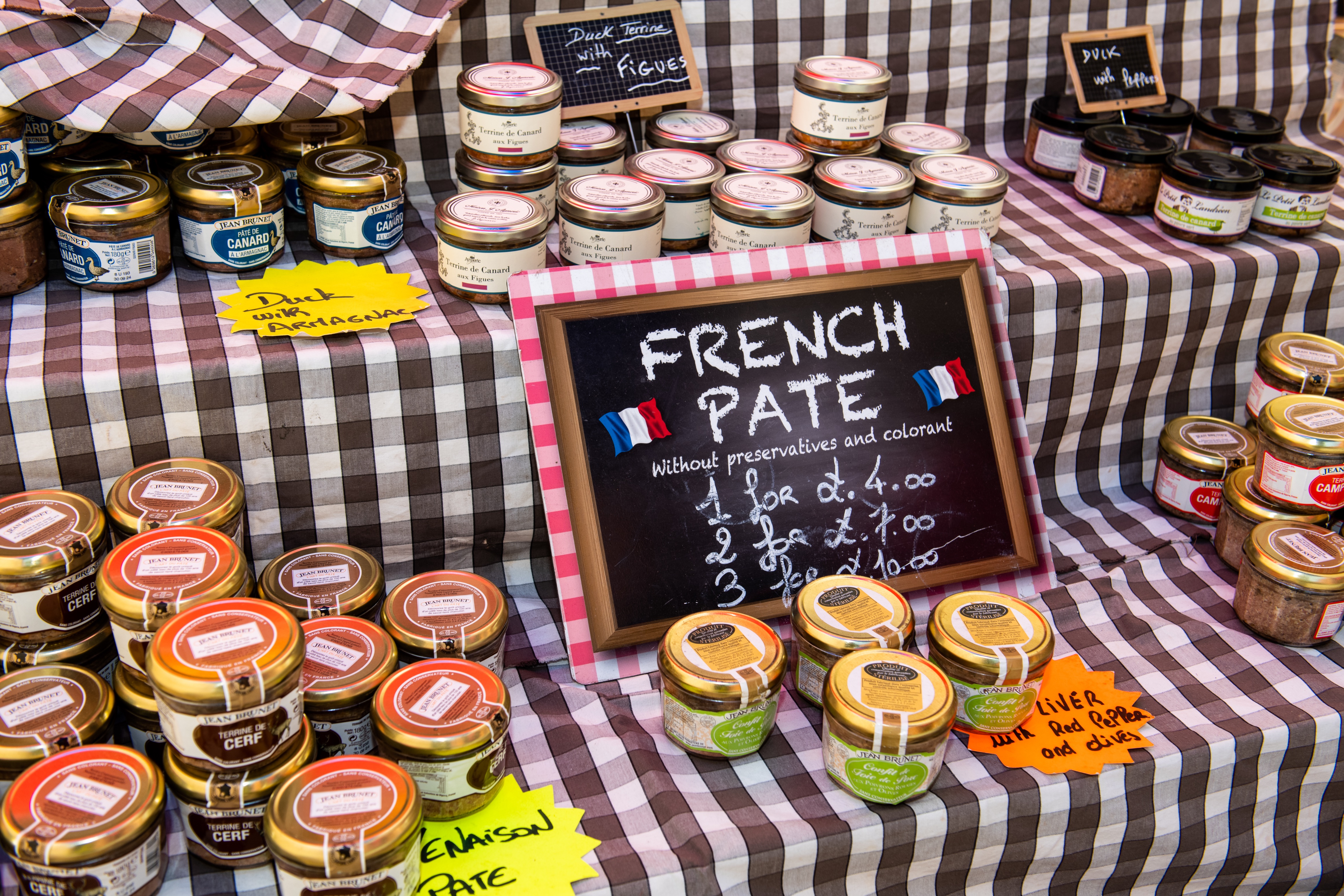 Ealing Broadway will welcome back its hugely popular French Market this week with Parisian street-food vendors offering delicious food, drink and take away options.
Located in Town Square, the market will be open from Thursday (June 23) until Friday (June 30) between 9.30am to 6pm serving delicious charcuterie, fresh croissants, tartiflette, cheese and olives for visitors to savour while they shop or take home once they've dropped.
With Noémie Lemarchand's assortment of hot Parisian food, including paella and creamy chicken, as well as Pascal and Charlotte Canfeure's bakery and pastries stall, featuring the likes of apple tart and macarons, there is something on offer for all palettes and occasions.
English sommelier Eddie McGee will also return to sell a selection of French wines, ranging from an earthy Bordeaux to a fruity Sauvignon Blanc and Rosés de Provence.
Andrew Rollings, centre director at Ealing Broadway, said: "The French Market has always been a firm favourite at Ealing Broadway, and we're really excited for its return for the second time this year. The market is a one-stop shop for delectable French cuisine and we encourage visitors to stock up on delicious cheese, wines, charcuterie and more!"
Muriel Charles, France at Home, said: "It is a pleasure to return to Ealing Broadway for the second time this year. We love sharing our wide range of exciting dishes and native flavours with the community, from charcuterie boards and wines to dry saucissons and cheese."
Ealing Broadway Shopping Centre in Ealing has become a major part of the local community with live music events and street food markets. There are over 70 retail, catering and leisure units and with many niche stores as well as large retailers that attract over 16 million visitors per year.
Shops include Amazon Fresh, GreenKA, Marks & Spencer, H&M, River Island, JD Sports, Pandora, Primark, Next, Argos, Decathlon and Boots. As well as well-known brands, there are also many independent stores. Restaurants include Bread Street Café, Wagamama, Turtle Bay, Costa and Starbucks.
Just a two-minute walk from Ealing Broadway tube station and with over 600 parking spaces Monday to Friday rising to over 800 at weekends, a visit to Ealing Broadway couldn't be easier. It also provides courtesy wheelchairs on request and the centre is fully accessible to those with limited mobility.
Ealing Broadway is open Monday – Saturday 9.00am – 7.00pm and Sunday 11.00am – 5.00pm. Store opening times may vary. Food and leisure will be open later – please check retailer websites for further details.
If you'd like to keep up to date with everything that's going on at Ealing Broadway, including all of the latest offers and events, visit www.ealingbroadwayshopping.co.uk, or find us on Facebook, Twitter and Instagram.