Ealing off-licence revoked after viagra discovered
By Rory Bennett - Local Democracy Reporter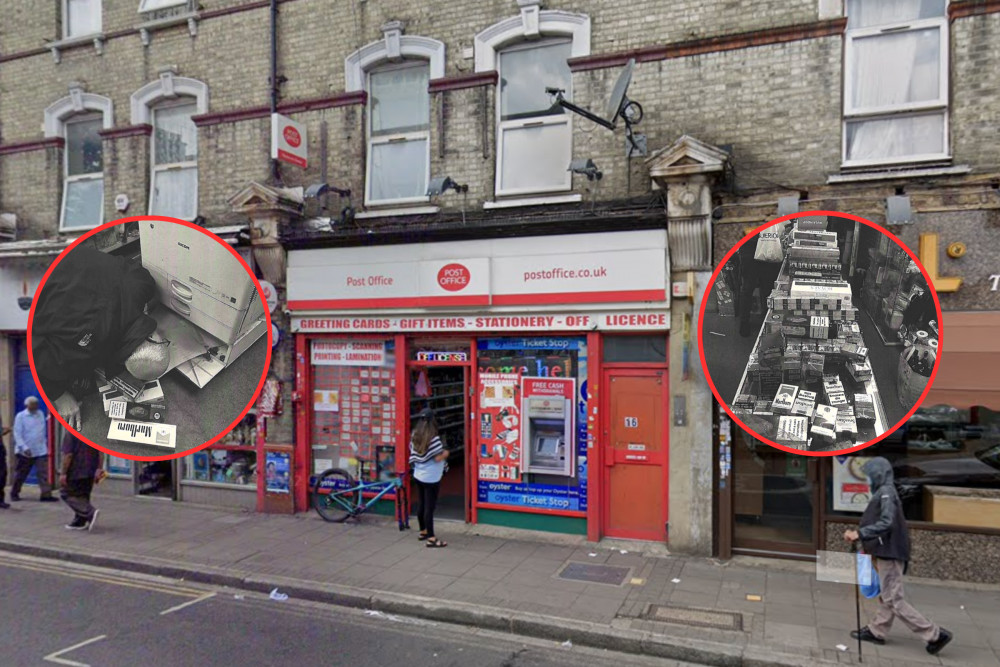 Over 1,000 prescription drugs, including Viagra, were found in the premises of Mann Food & Wine in Southall (credit: Google maps & Ealing Council).
An Ealing Off-Licence has lost its right to sell restricted goods after officers discovered a 'large' quantity of illicit items on the premises.
Ealing Council's sub-licensing committee were shown evidence of illegal tobacco being stored in printers, Hula Hoop boxes and behind the counter of Mann Food & Wine in Southall.
As well as illicit tobacco products such as cigarettes and rolling tobacco, officers also discovered over 1,000 prescription drugs including Viagra, nearly 400 oversized vapes, Nitros Oxide cannisters and unmarked poppy powder.
The illegal haul totalled £3850 in unpaid duty.
Officer Bob Dear, who was part of the inspection that found the items during a visit in February said he offered the licence holder Gurjeet Singh Khurana the chance to tell him where all the illicit items were in order to avoid a licence review, but Mr Khurana refused.
In the licence review meeting, Mr Khurana said that he was unaware of the presence of any illegal products and blamed his staff.
Mann Food & Wine has an adjoining Post Office which Mr Khurana says took up all his attention, however, this was fiercely contested by Mr Dear, who pointed out that the floor plan of the building meant that the licence holder would have been able to see illicit activity from his work area.
Surendra Panchal, who was representing Mr Khurana at the meeting insisted that the offending staff had been fired and that with more training his client would be better suited to run the shop.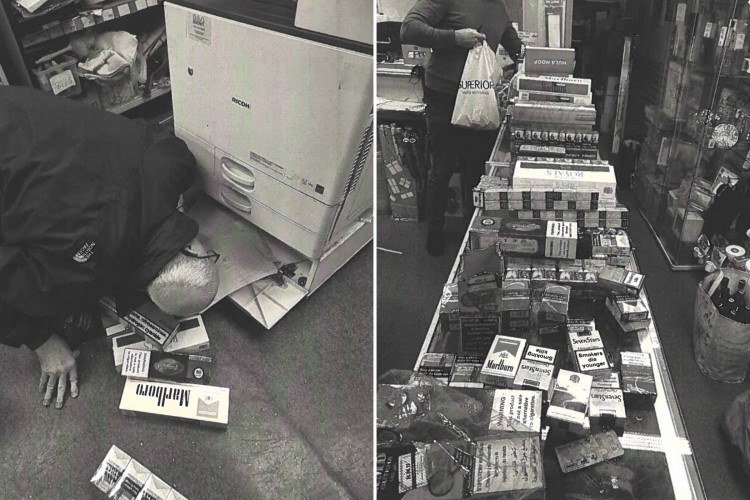 Ealing Council officers found illegal cigrattes and tobacco inside a printer of a Southall off-licence (credit: Ealing Council).
However, councillors sitting on the panel Cllr Julian Gallant, Cllr Munir Ahmed, and Chair Cllr Amarjit Jammu, all seemed sceptical.
Cllr Jammu asked Mr Khurana that as the licence holder: "Is it not your responsibility to know what is in your shops?"
Mr Dear added that surely the stocking of the hula hoop for core fitness would have raised an eyebrow by any well-meaning off-licence manager.
The officer said that due to the quantity of illicit items, he thought it impossible that Mr Khunara didn't know what was happening.
Speaking to the panel he said: "Mr Khunara knew exactly what he was doing."
The committee said that: "It didn't believe that a business owner would not be aware that illicit substances were being hidden and sold at their premises."
They added: "Deeply concerned by the large quantities of illicit products but also the presence of prescription medicines."
They described the findings at the premises as constituting a "severe danger to the community" and revoked the licence.
We want to provide Ealing with more and more clickbait-free local news. To do that, we need a loyal newsletter following. Help us survive and sign up for our free weekly newsletter by clicking the link HERE.
New ealing Jobs Section Launched!!
Vacancies updated hourly!!
Click here: ealing jobs