Ealing litter squad pick up Queen's Award for voluntary services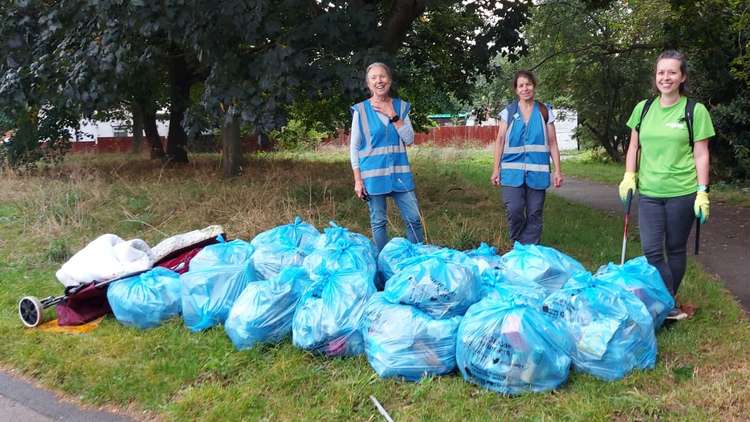 LAGER Can received the Queen's Award at Westminster Abbey. (Image: LAGER Can)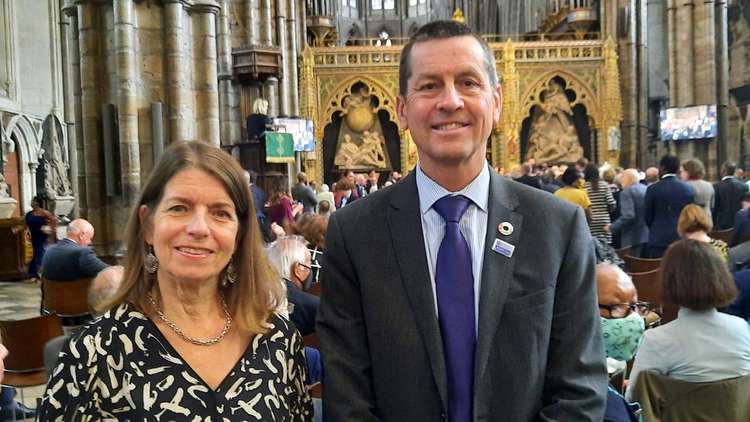 Cathy Swift and Keith Freegard. (Image: LAGER Can)
Ealing's volunteer litter picking squad have been awarded a prestigious award signed by the Queen for their voluntary services'.
In a ceremony held at Westminster Abbey, representatives for the group LAGER Can picked up their Queen's Award, comprised of an etched crystal dome and a certificate signed by the Queen.
The Queen's Award for Voluntary Service (QAVS) is the equivalent of an MBE for voluntary groups.
The group has carried out a number of impressive litter picks across the borough, most recently in the Hanwell Hootie music festival clear-up and, tackling discarded gloves at Northolt petrol station.
LAGER Can coordinator Cathy Swift, who attended the ceremony on 27 September, said: "I was alarmed to find myself getting a bit emotional as our citation was read while I was waiting at the altar, not least because this was the very first time I'd been to Westminster Abbey.
"I'm very much looking forward to showing the certificate to the many volunteers who have worked tirelessly to make our borough cleaner and greener, and help LAGER Can earn this prestigious award."
The group, founded in 2017, was assessed for the award last Autumn when membership had increased from 375 to 800 over four months.
The group has since grown to over 1,800 members.
Cathy added that the nomination, and the rigorous assessment process, motivated the group to set up a system for monitoring the amount of rubbish collected and how many volunteer hours were spent working for LAGER Can.
According to their calculations, so far in 2021 LAGER Can members have spent 13,736 hours litter picking and collected enough rubbish to fill 28,605 sacks.
Cathy was accompanied at the ceremony by the group's founder Keith Freegard.
Keith said: "My original expectation was to try to get enough people regularly picking up litter in the Bunny Park and other green spaces in Hanwell, so that my daily dog walks could be 'litter free'.
"It soon became clear the litter problem was much more widespread across Ealing borough and also that many more residents wanted to join the clean-up."
Find out more about their work and volunteering with LAGER Can on their website.
Other Ealing winners of the QAVS were Gurdwara Sri Guru Singh Sabha, Mael Gael and the PACE Charitable Trust.
Find all the latest news from Ealing on Facebook, Twitter and Instagram.
Have you signed up for our weekly newsletter yet? Sign up HERE for the top Ealing stories in your inbox each Friday!
New ealing Jobs Section Launched!!
Vacancies updated hourly!!
Click here: ealing jobs