Ealing Council says 'no decision' made yet on the closure of Perivale Park Golf Course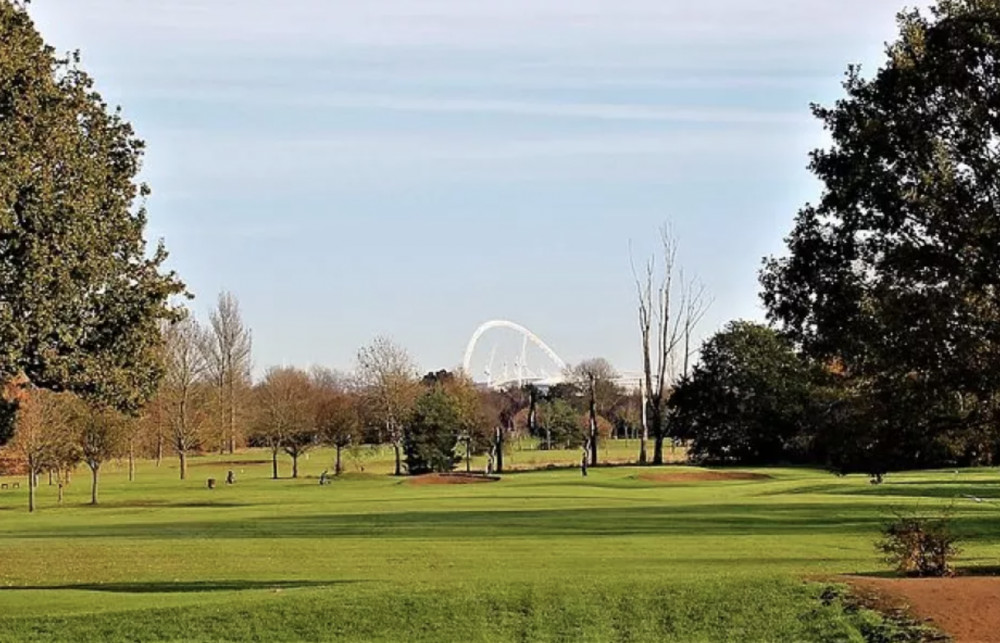 Perivale Park Golf Course has been a part of Ealing for nearly 100 years (credit: Perivale Park Golf Course).
Decision to shut the green has yet to be decided says Ealing Council, as local golf club believes the borough is spreading "anti golf propaganda".
The council proposes to create a new regional park in Ealing, the first in west London, which would include green spaces and sports facilities.
It will also mean "changing the use of the land that Perivale Golf Course is currently on" so that residents can use the space apart from just golf.
An Ealing Council spokesman said: "We are proposing to review the use of the land that Perivale Golf Course is currently on, so that it can become a new fully accessible park, giving more people more access to a well-designed green space.
"We know some people living near to Perivale Golf Course enjoy playing golf there, and we have met with some of the golf club members to explain the proposal and reasons behind it.
"We thank Perivale Golf Club members for the time they have spent with us.
"No decision has been made yet to close the golf course and the council has not yet made any proposals about which sports facilities will be included in the new park.
"We will continue to consult extensively with residents, local groups, and expert organisations, who can share their views on the proposals."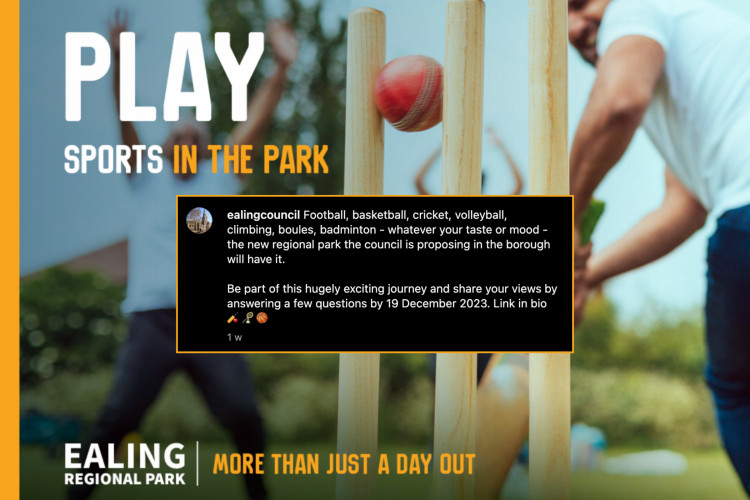 Ealing Council's instagram post on the new regional park promotes a range of sports but not golf (credit: Ealing Council/ Instagram).
David Chapman, member of Perivale Park Golf Club, said: "We have to continue to protest against the biased and anti golf propaganda that Ealing Council is putting out.
"We are in the public consultation phase but just look at their latest Instagram message. Several sports they hope to see in the park.
"Football, basketball, cricket, volleyball, climbing, boules and badminton all get a mention but nothing at all about golf."
Frustrated, Chapman cannot understand why the golf course could not be a part of Ealing Council's proposed plans.
Perivale Park Golf Club are currently petitioning against the regional park plans (credit: David Chapman).
He added: "There is absolutely no reason why our tiny nine-hole course couldn't be an integral part of the new regional park. It's a lovely green space that the public have access to now."
The council believes Ealing's regional park could be as transformative for west London as the Queen Elizabeth Olympic Park has been for east London.
Public consultation of west London's first regional park closes on 19 December.
The link to the survey for Ealing Regional Park can be found here, and the link to Perivale Park Golf Club's petition against the plans can be found here
We want to provide Ealing with more and more clickbait-free local news. To do that, we need a loyal newsletter following. Help us survive and sign up for our free weekly newsletter by clicking the link HERE.
New ealing Jobs Section Launched!!
Vacancies updated hourly!!
Click here: ealing jobs