Community football club collect over 130 coats for Ealing charities at home game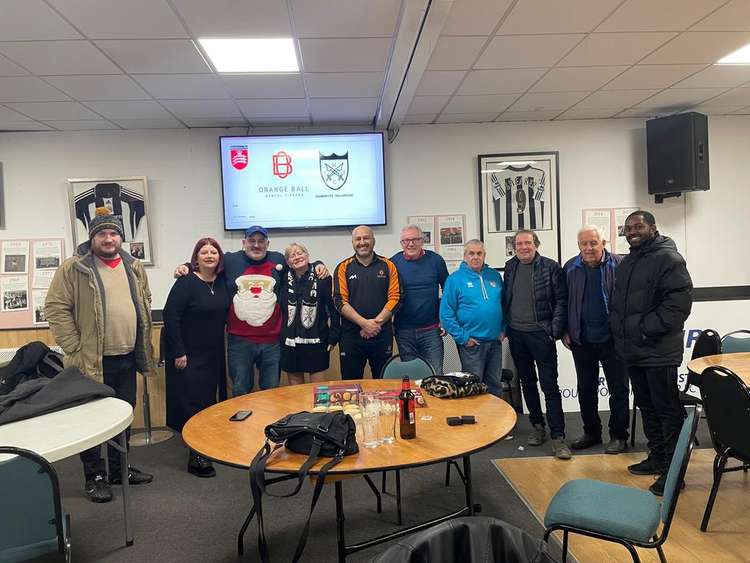 Community football club Hanwell Town FC continue their good work over Christmas period. (Image: Hanwell FC)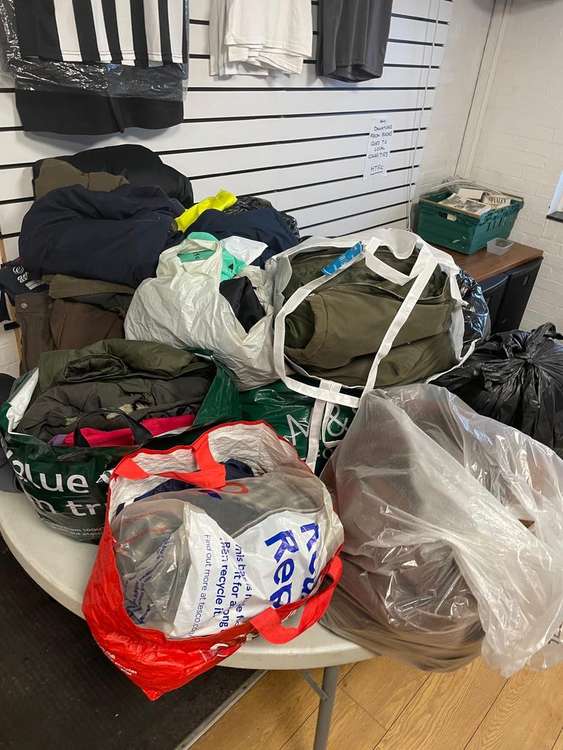 Over 130 coats were collected for Ealing homeless shelters and charities. (Image: Hanwell FC)
Community football club Hanwell Town FC have continued their good work over the Christmas period by collecting coats and food donations at their matches.
On consecutive Saturdays at their home games they collected a large amount of food for the local food bank.
Around 18 full bags and six boxes of food were gathered for Ealing Foodbank from the generous donation of supporters.
The following Saturday, they exceeded expectations when they received over 130 coats for local homeless shelters and charities.
They were also joined by their opponents Basingstoke Town who contributed to the collection after the two teams went head-to-head on Saturday, 11 December resulting in a one-all tie.
Club Chairman Bob Fisher said that he was overwhelmed by the generosity of so many and thanked everybody for their support.
During the following week they also ran a community wellness session that was open to their supporters or anybody else who wanted to attend.
Hanwell Town FC were founded in 1920 by a group of workers from Newcastle.
They adopted the black and white stripes of Newcastle United and nicknamed themselves 'The Geordies'.
Over 100 years later, The Geordies still play in the black and white of Newcastle United and have recently welcomed around 5,000 new Newcastle United Supporters to their fanbase.
They are based in Greenford, Ealing, just off the A40.
Have a story in Ealing you'd like to share? Get in touch! Email [email protected]
Have you signed up for our weekly newsletter yet? Sign up HERE for the top Ealing stories in your inbox each Friday!