Former Ealing MP delivers talk at St Benedict's School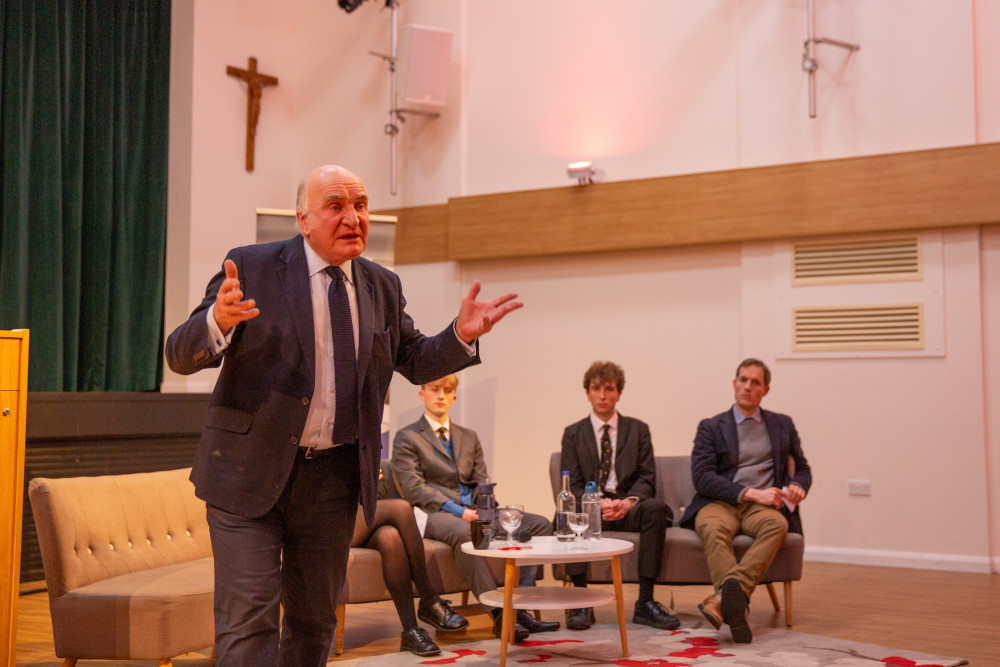 Stephen Pound delivered a talk at St Benedict's entitled "Political Reflections". Photo: St Benedict's School.
Stephen Pound, the former MP for Ealing North, gave a fascinating and very engaging talk at St Benedict's on Wednesday 25th January.
The talk, entitled 'Political Reflections', was the latest event in the St Benedict's Lecture Series, and was attended by students, teachers, parents and alumni of the school.
This talk was given as part of a group of events going on at the school called the St Benedict's Lecture Series.
Stephen Pound began with a brief description of his childhood and early career: having left school at 15, he joined the Royal Navy before working as a hospital porter and a bus conductor. Night school study took him to the London School of Economics where he read Industrial Relations and Economics. He was the MP for Ealing North from 1997 to 2019, and he described his long, wide-ranging parliamentary career.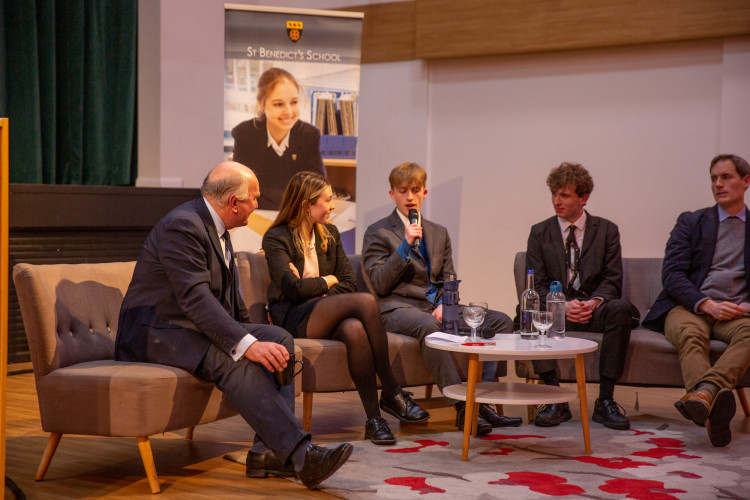 Some of St Benedict's Politics A Level students chaired a question-and-answer session, and discussion included topics such as Britain's role in the world post-Afghanistan, the Russia-Ukraine War, a future Labour Government, and London issues such as ULEZ.
On global challenges such as climate change and immigration, the world "had to be better – we have to work as a team", he said. There were two key messages he was particularly keen to emphasise to the many students in the audience: firstly, that "the majority of those in politics are there because they want to do good"; secondly, that participating in politics matters, and that it is vital to stay engaged and involved.
Mr Pound praised the "marvellous ethos" at St Benedict's, which upholds a strong moral sense, "courage" as well as "intellect".
Stephen Pound is a formidable, knowledgeable, and entertaining communicator, and everyone enjoyed this stimulating and interesting evening.