Mindfulness Based Stress Reduction Course - 8 weeks online
---
9th Oct 2023 - 29th Nov 2023
UNTIL Wednesday 29th November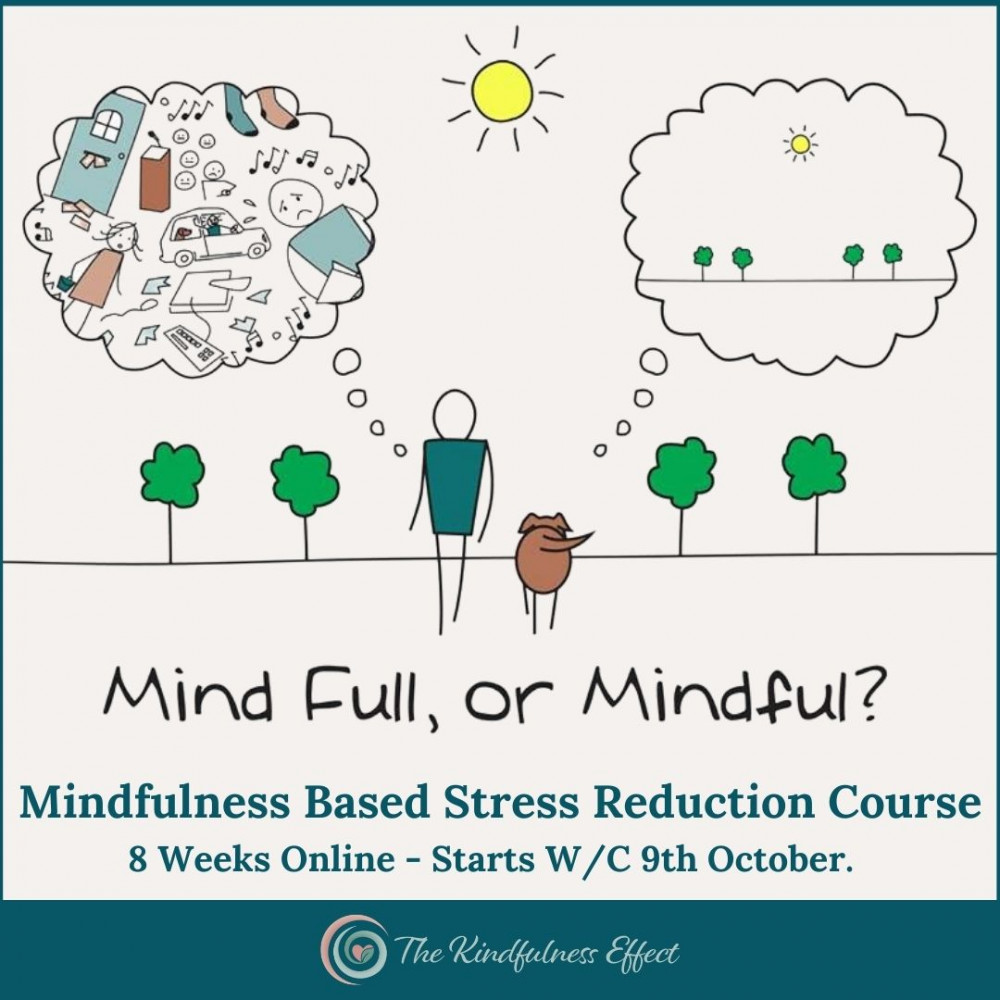 Are you feeling Mind full or Mindful?
In a world that never stops, finding inner peace can feel like an elusive dream. But it's not!
Why not hit pause and embark on a transformative journey to a more mindful life with the 8-week online Mindfulness Based Stress Reduction Course.
Are you tired of feeling overwhelmed, stressed, and constantly racing against the clock?
Would you like to be better able to deal with the ups and downs of life?
To be more present and focused with family, friends and at work?
Do you want to slow down, but find it hard with all the pressures of day to day life?
Or maybe you're dealing with a health issue and would like to strengthen your resilience to support yourself.
This course is your roadmap to:
Discovering the power of mindfulness in daily life.
Cultivating awareness and presence.
Managing stress and reducing anxiety.
Enhancing your overall well-being.
What to expect:
Weekly sessions from the comfort of your home.
Engaging and practical mindfulness practices and techniques you can integrate into your daily routine.
Thought-provoking discussions.
By the end of this journey, you'll have the tools to navigate life's challenges with greater calm and resilience.
Course Starts: W/C 9th Oct - Time: 715 - 930pm (Uk time) - Platform: Zoom Online
https://www.thekindfulnesseffect.com/mbsr-course
Or contact me: [email protected]
Add your Ealing event for FREE here!
Nub It