Winter Art Exhibition
---
9th Nov 2023 - 9th Jan 2024
UNTIL Tuesday 9th January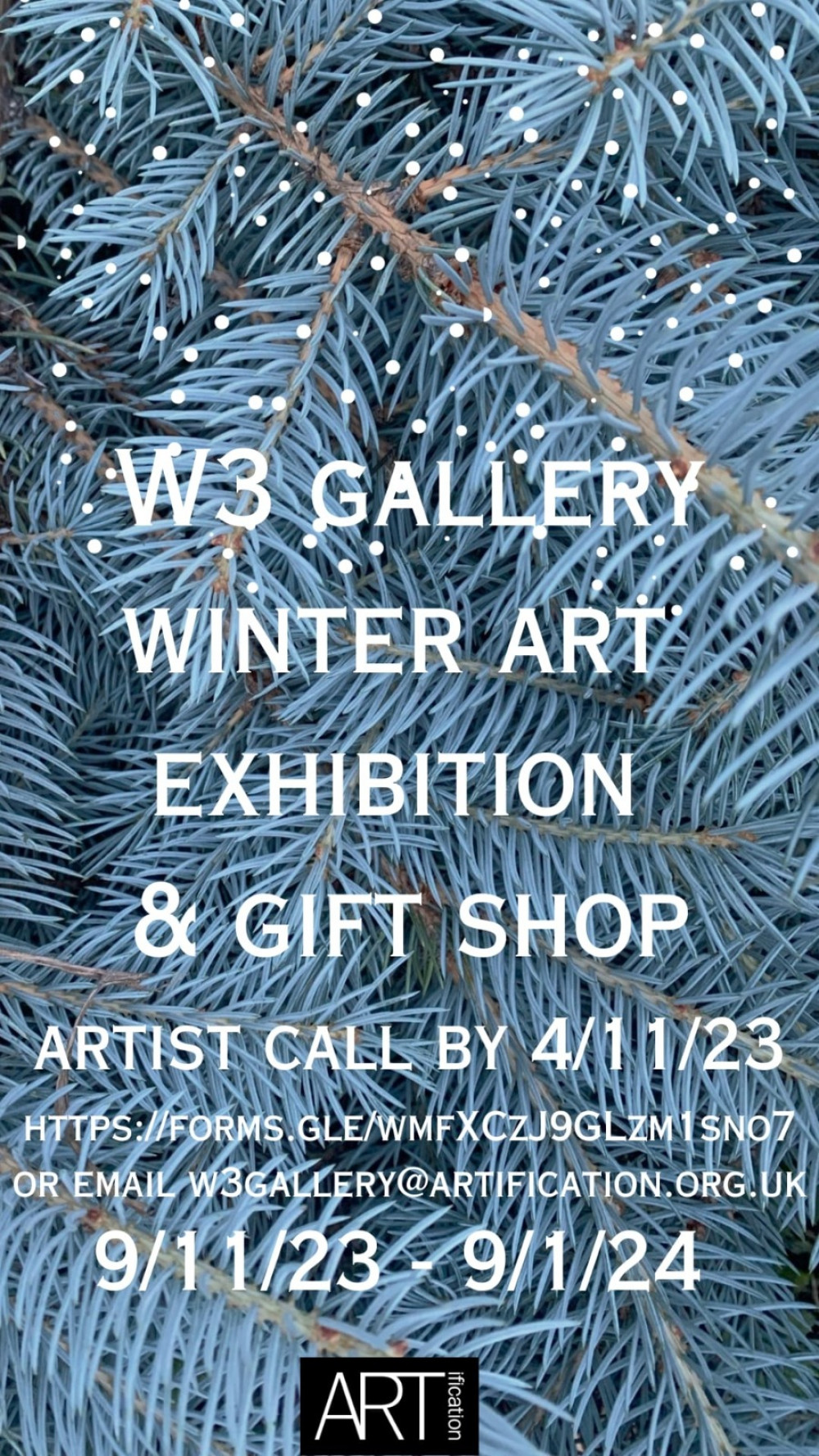 Join us at the W3 Gallery for a captivating celebration of artistic expression at our Winter Arts Exhibition! Embrace the beauty and creativity of the season through a collection of diverse artworks created by talented local and international artists.
Date: November 9th, 2023 - January 9th, 2024 Time: 11:00 - 5:00 AM
Save the Date - Opening Reception: November 9th, 2023
Venue: W3 Gallery Located in the heart of the community, the W3 Gallery offers a vibrant and welcoming space, perfect for showcasing an array of artistic talent. Address: W3 9DJ
Description: Immerse yourself in a wintery wonderland of artistic brilliance at our Winter Arts Exhibition. Wander through the gallery's enchanting displays, featuring a spectrum of mediums including paintings, sculptures, photographs, and more. Be inspired by the creative interpretations of the winter season, from serene snowy landscapes to the warmth of seasonal traditions.
This exhibition is a fantastic opportunity to connect with local artists, indulge in the arts, and even find a unique piece to add to your own collection. Whether you're an art enthusiast, a collector, or someone simply looking for an enriching cultural experience, this event is not to be missed.
Event Highlights:
Diverse range of artworks from established and emerging artists.
Engaging and thought-provoking displays capturing the essence of winter.
Meet-and-greet sessions with some of the featured artists.
Opportunities to purchase and support local art.
Admission: Entry to the Winter Arts Exhibition is free for all. Donations to support the W3 Gallery and its community initiatives are welcomed.
Come and be a part of this inspiring celebration of creativity and the winter season. Mark your calendars and share this artistic journey with friends, family, and fellow art enthusiasts!
For more information and updates, visit our website artification.org.uk or contact us at +44 7588 525903.
Add your Ealing event for FREE here!
Nub It