England legend encourages women to try rugby at Wasps FC's Allianz Inner Warrior Camp
---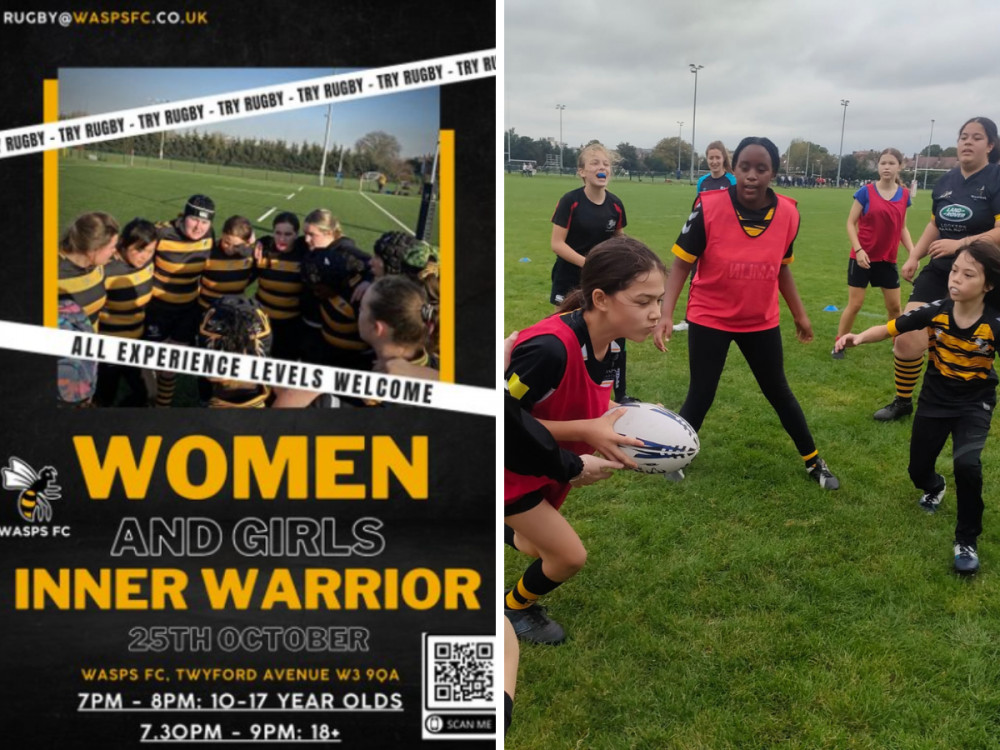 Wasp FC are running the Allianz Inner Warrior camp on 25th October 2023 (credit: Wasps FC & Pierre-Yves Beaudouin/Wikimedia Commons).
Rugby legend Emily Scarratt urges women and girls to give the sport a try at Wasps FC's Allianz Inner Warrior Camp.
The 2023 Rugby World Cup in France and the WXV in New Zealand is approaching so Wasp FC have decided to run an Allianz Inner Warrior camp on 25th October 2023.
The Allianz Inner Warrior camp is part of an RFU programme which has helped introduce more than 25,000 women and girls to the game of rugby since 2017.
With World Rugby stating that the women's game is the single biggest opportunity to grow the sport globally, 2023 has seen a refreshed design and new imagery to support more women to play rugby than ever before.
Emily Scarratt knows how important a time this will be to inspire more women to try rugby union and recommends England Rugby's Allianz Inner Warrior camps as a fun way to introduce people to the game.
She said: "Some of the stories you hear about people who take part are inspiring, from the young girl to the 40-year-old mum of three who had never played rugby before and everything in between.
"These camps are designed to welcome women and girls into rugby, with no judgement and no pressure. It's a great opportunity to try something different, meet new people and get active with likeminded people."
She added: "Take a friend, just go and give it a try; you'll feel great for setting yourself a new challenge. The great thing about rugby is there are a number of ways to play. If you don't want to play full-contact rugby, you can play non-contact or get involved in volunteering."
Wasps FC are delighted to announce Red Rose and Premiership Star Zoe Harrison will be in attendance to offer her top tips, take photos with participants and be able to answer any questions around her career.
Come and join Wasps FC at Twyford Avenue Sports Ground, W3 9QA on Wednesday 25th October the girl's session (10-17 years old) will be at 7pm – 8pm.
The women's session (18+) 7.30pm - 9pm. The evening is free to all and includes burgers post session for all participants, a wasps goodie bag for all who register pre session and for every Mum and Daughter who both give Rugby a try receives a clinque gift bag.
To register contact: [email protected]
We want to provide Ealing with more and more clickbait-free local news. To do that, we need a loyal newsletter following. Help us survive and sign up for our free weekly newsletter by clicking the green mail button on the bottom left-hand corner of the homepage.
Follow us on Facebook , Instagram and X to stay updated on the latest news in your area. Don't miss out!