Hanwell Town reach Middlesex Charity Cup semi-finals after penalty shoot-out
---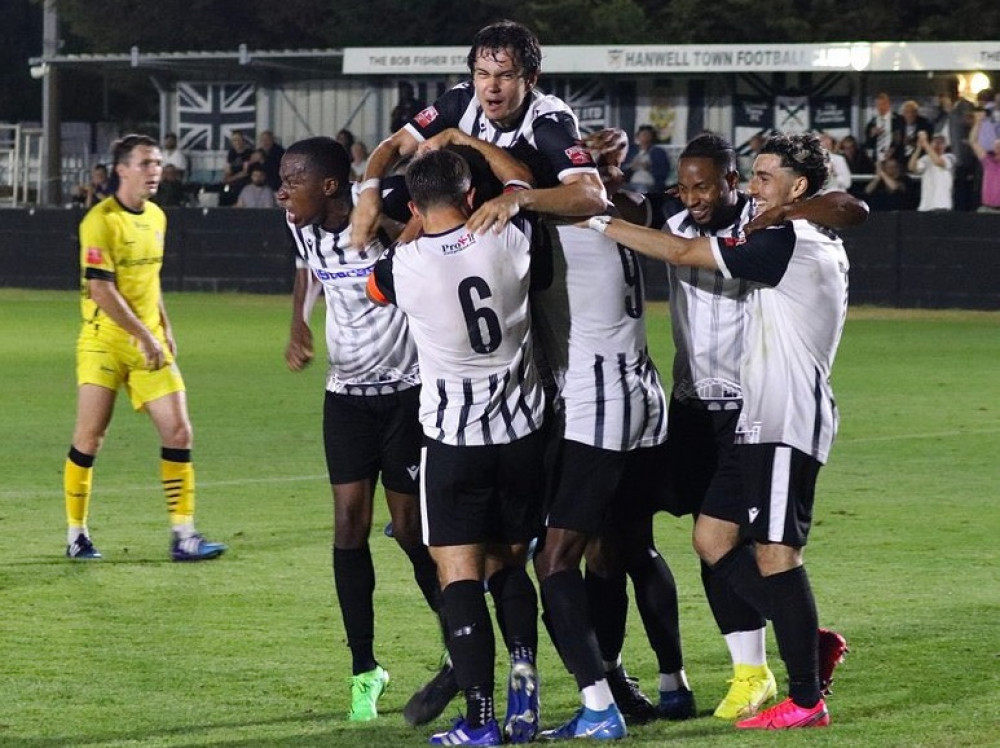 A 4-3 penalties win sees Hanwell Town make the Middlesex Charity Cup semi-finals. Photo: Hanwell Town.
Hanwell Town made the semi-finals of the Middlesex Charity Cup after a penalty shoot-out victory over Spelthorne Sports Club.
The home side were comfortable at the start as a Max Webb goal saw them in command of the cup tie until a frantic final 15 minutes.
Tom McElroy then levelled with 15 minutes to play, before Spelthorne retook the lead Leon Lluobe with two minutes remaining, but at the death Hanwell managed to force a shoot-out.
The Geordies then held their nerve the better of the two from 12 yards and completed the turnaround to win the game 4-3 on penalties, courtesy of a big time save from Max Merrick.
Having already knocked out Egware and Kinsgbury in this competition, the Geordies will play one of Northwood FC, St Panteleimon, Ashford Town, Deportivo Galicia, Broadfields United, Hampton and Richmond Borough, or North Greenford United in the semi-final.