Ealing Liberal Democrats walk alongside residents on the anti-LTN march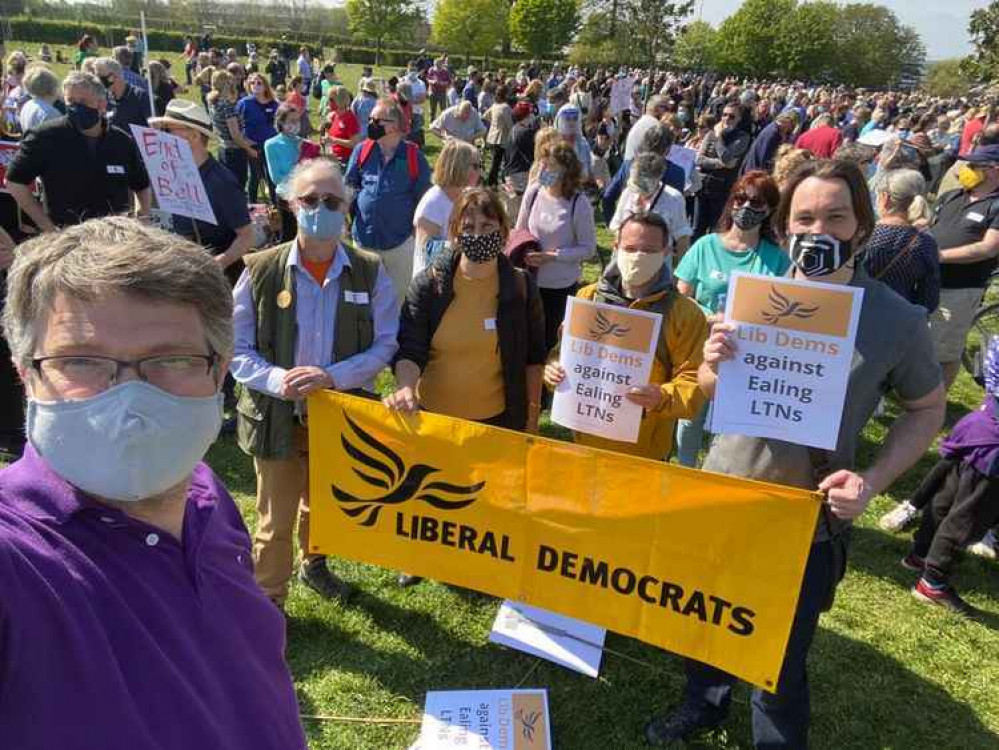 Ealing Lib Dems at Saturday's march
THE Ealing Liberal Democrats took part in the socially distanced march against Low Traffic Neighbourhoods (LTNs) with thousands of Ealing residents on Saturday, April 24.
Councillor Gary Malcolm, Leader of Ealing Liberal Democrat Group, said: "At the rally there were many people who vote for a range of parties, but they all are in union against how the Labour-run Ealing Council introduced LTNs despite huge public opposition.
"The Liberal Democrats want to see Ealing Council drop their LTNs straight away and work with residents and residents' associations to see how more can be done to encourage more to cycle without causing harm to those who are disabled or those who need their vehicles as part of their work life.
"Ealing Labour have let down residents badly."
Councillor Gary Malcolm added: "On May 6 there will also be three local by-elections in Ealing.
"I hope that local residents will vote for the three by-election candidates who were all here at the march showing that they are totally against LTNs."
*This article is part of the bi-weekly column provided to Nub News by the leader of the Ealing Liberal Democrats, Councillor Gary Malcolm.
The leaders of the other two main Ealing parties (Labour and Conservatives) have also been offered that opportunity, but so far have chosen not to take it.