Chloe is nation's hero as a story that began in the football cages of Ealing leads to success with the Euro-winning Lionesses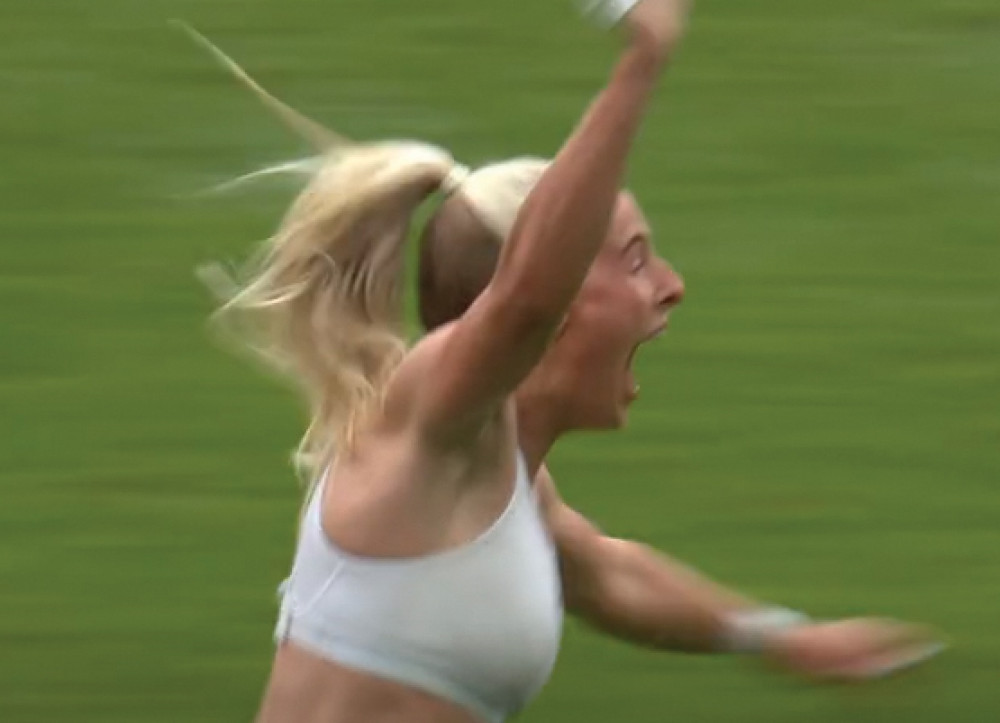 EALING has a new hero today following the exploits of 24-year-old Chloe Kelly, the local girl who followed her dream and became the darling of a nation.
Chloe, 24, came off the bench this afternoon (Sunday, 31 July) to score the winning goal in extra time at Wembley that won the 2022 European Championships for England, who beat Germany 2-1 in front of a record crowd,
It is the first major tournament any England squad has won since the men's team won the World Cup in 1966.
Chloe, who is one of seven siblings and has five brothers, grew up in Hanwell and as a youngster used to catch a bus to Wembley just to get a programme from big games.
Now a star with Manchester City Ladies, Chloe recalled: "I used to get the 92 bus down to Wembley. I would get the bus down there as a kid when it was the FA Cup Final and things like that to buy a programme and then go back home.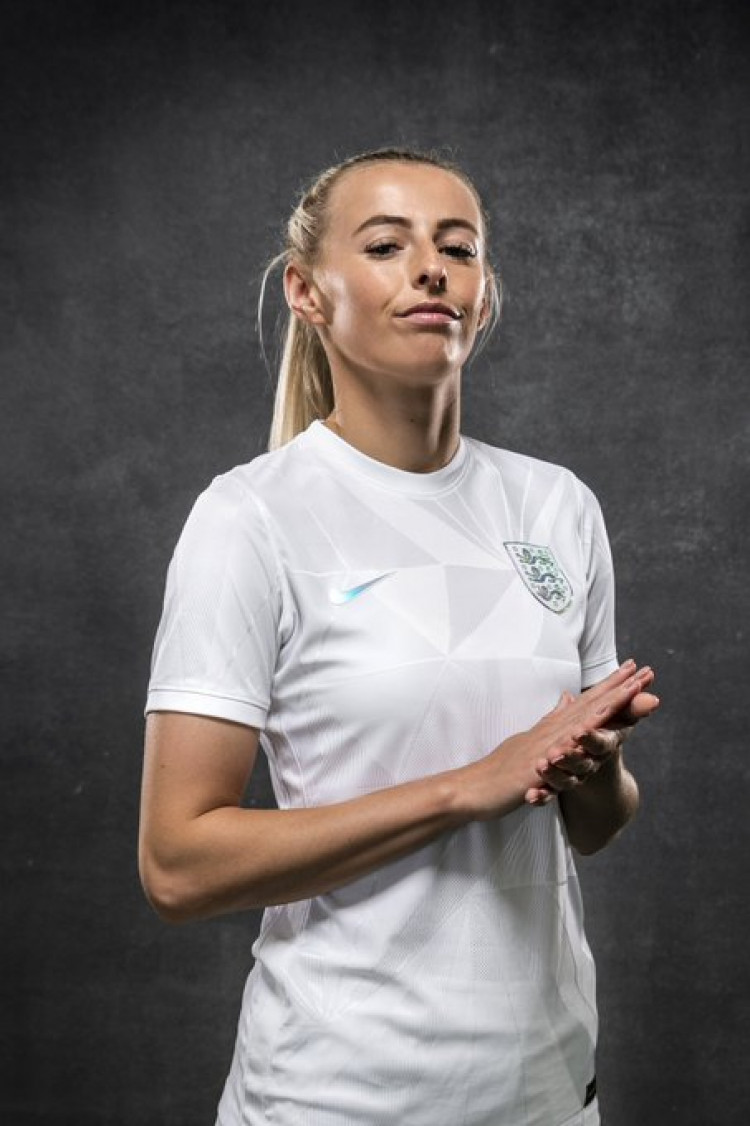 "I love the vibe around Wembley. It really is home for me isn't it?" she continued. "Wembley being just ten to 15 minutes away from your house is brilliant.
"For the final to be at Wembley will make it a great occasion but to be so close to my home makes it even better."
Dozens of members of the family made the short trip today, not just to get a programme but to see the capital's new heroine steal the limelight.
Chloe recognises her love of the game was hugely influenced by her five older brothers.
Triplets Ryan, Jamie and Martin are six years older, with Daniel and Jack older still, but they would still bring their younger sister along when it came to playing football with their mates.
"Having five brothers definitely toughened me up a bit because if I was on the floor, it was 'get up or you don't play with us'," she said.
"So they definitely shaped me into who I am today and I appreciate that. Also, their friends as well because they never made it easy for me.
"My sister doesn't like football at all so I used to always play football with the triplets and my older brothers.
"From when I could walk, I always had a ball at my feet and probably had no other option to play football but I absolutely love it."
Another thing which has helped shape Kelly is the cages of west London. Strength, speed, skill, the ability to get out of tight spaces…the impact of cage football on the former Elthorne Park High School pupil is clear to see.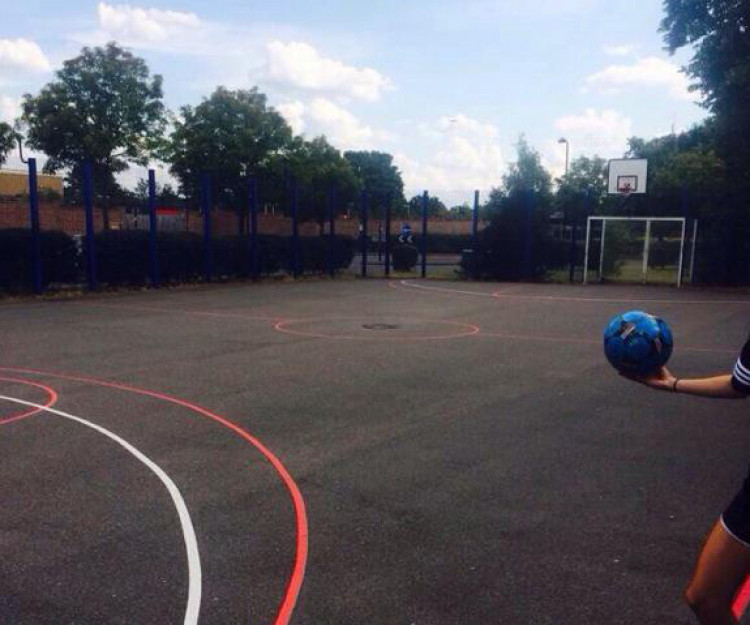 London's football cages helped Chloe.
She explained: "The creative side to my football I get from the cages. Even the physical side because you get bounced off the cage and you have to get back up and go again.
"I was playing with the older boys in the cages so it made it more difficult and I had to hold my own, so the physicality and the creative side because you have to get that yard on someone and the skill side of it, I loved it and I think I have carried that throughout my career."
That Chloe was playing today is something of a footballing miracle. Her place at this summer's tournament was in major doubt, after suffering an ACL (anterior cruciate ligament) injury in May.
With 16 goals and 14 assists in 34 appearances after joining from Everton, the winger had enjoyed a superb start to life at Manchester City.
Her place at the Olympic Games in Tokyo with the GB squad seemed a near certainty but in the penultimate game of City's 2020-21 FA Women's Super League season, when Chloe latched on to a through ball in search of her hat-trick and jinked inside the defender and was brought down in the penalty box, her scream filled the Academy Stadium.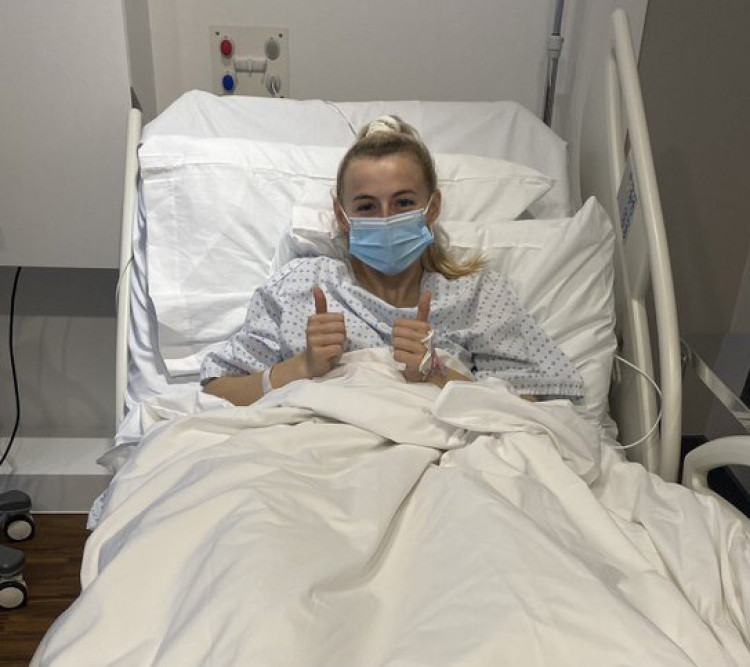 Even from her hospital bed as she recovered fromand ACL Chloe was confidident she would realise her dream at Wembley.
But she always had the faith spoke of always having faith that she would make the Euro squad.
She said: "I guess you tell yourself that because when you had belief in yourself and you knew what you were working towards, it made each day easier.
"You had an end goal you were working towards, even though it felt so far away. The belief had to come from within because the outside world probably didn't believe, so each day I knew what I was putting into my rehab and I knew if I was to do that work then I could be here."
Story courtesy of EnglandFootball.com.