What's on at Watermans this week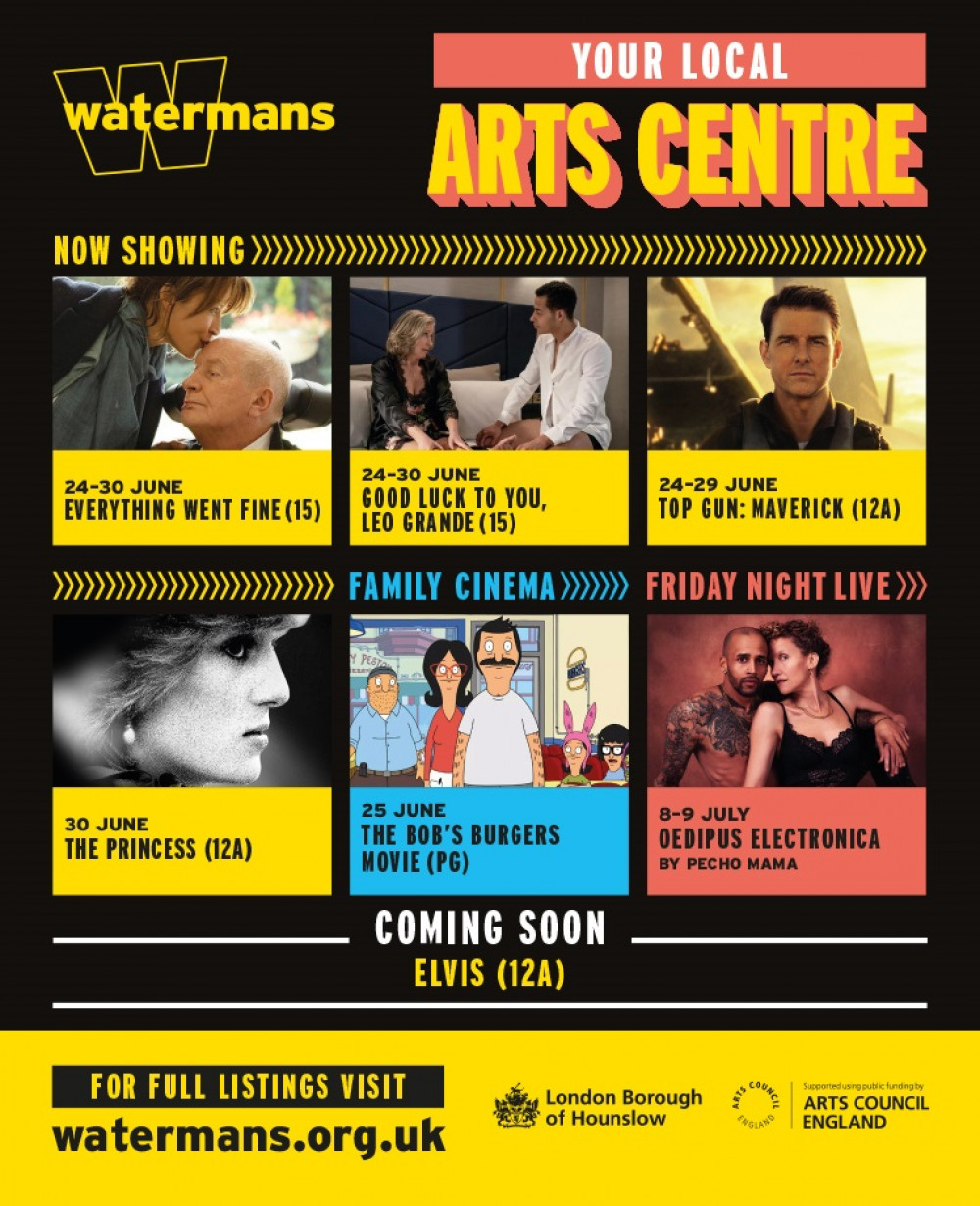 Films on at Watermans this week
Welcome to our feature What's on at Watermans this week? rounding up the current cinema, theatre and gallery listings on at the local riverside arts centre.
What's on at Watermans this week?
François Ozon's latest moving, deeply personal drama is based on a memoir by his late writing partner Emmanuèle Bernheim.
When the elderly André (André Dussollier) suffers a debilitating stroke, he asks his daughter Emmanuèle (Sophie Marceau) to help end his life. She gradually comes to accept his request, but the impact on her and loved ones brings out all the heartbreak and resentment in a family where Andre has never been the most loving or lovable father. A poignant reflection on a lifetime filled with tension, laughter, guilt and, ultimately, love.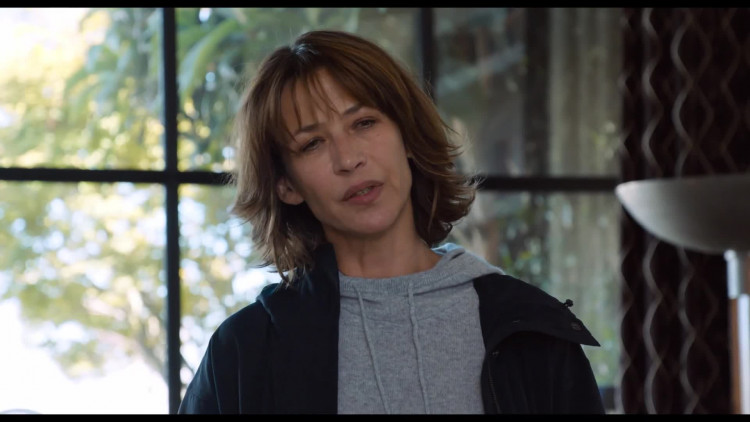 Two-time Academy Award winner Emma Thompson (Love, Actually) plays a retired teacher Nancy Stokes. She embarks on a post-marital sexual awakening with the help of a sex worker, Leo Grande played by Daryl McCormack (Peak Blinders). Together they find a surprising human connection.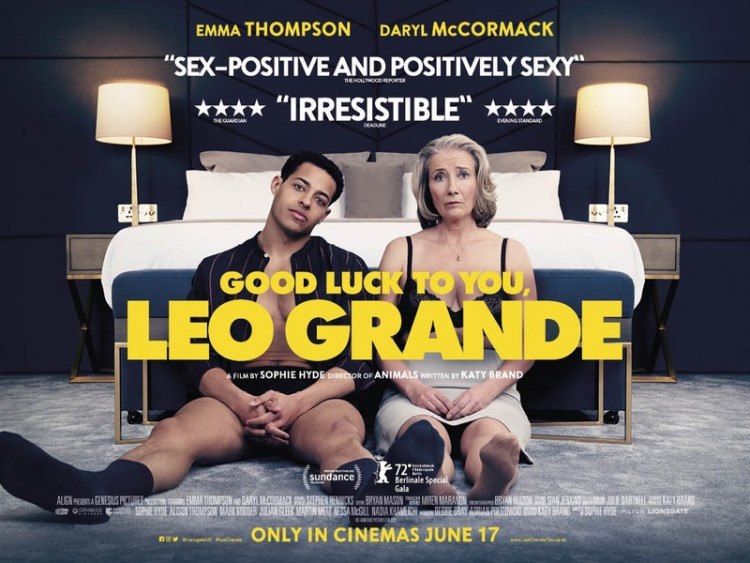 The follow up sequel is finally here after more than 30 years Tom Cruise returns as one of his iconic roles Pete "Maverick" Mitchell, a top Navy Aviator.
When he finds himself training a detachment of 'Top Gun' graduates for a specialized mission the likes of which no living pilot has ever seen, Maverick encounters Lt. Bradley Bradshaw (Miles Teller), call sign: "Rooster," the son of Maverick's late friend and Radar Intercept Officer Lt. Nick Bradshaw, aka "Goose."
Facing an uncertain future and confronting the ghosts of his past, Maverick is drawn into a confrontation with his own deepest fears, culminating in a mission that demands the ultimate sacrifice from those who will be chosen to fly it.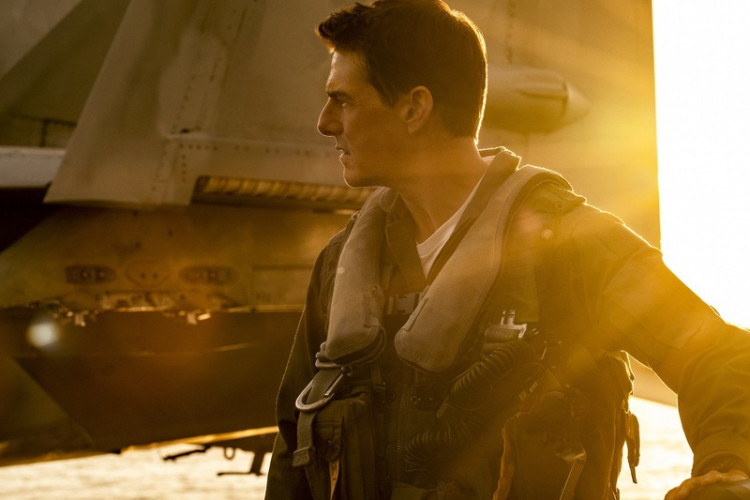 The Princess tells the story of Princess Diana exclusively through contemporaneous archival footage creating a bold and immersive narrative of her life and death. Turning the camera back on ourselves, the film illuminates the profound impact she had and how the public's attitude to the monarchy was, and still is, shaped by these events.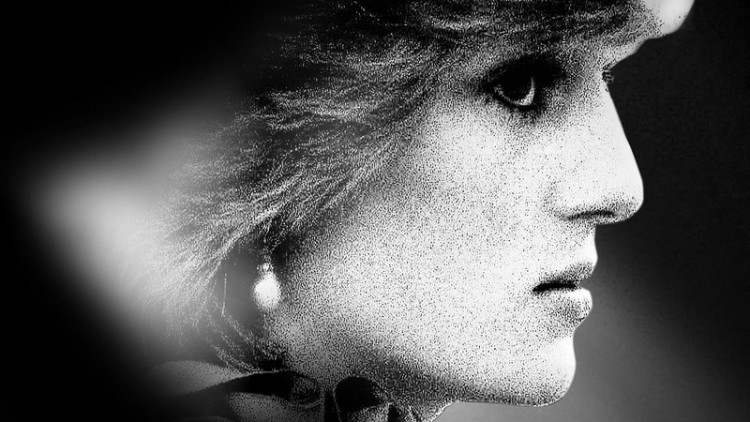 The smash-hit Bob's Burgers TV series gets the big-screen treatment with a musical comedy-mystery-adventure. A ruptured water main creates an enormous sinkhole right in front of Bob's Burgers jeopardising the business for a good summer. While Bob and Linda struggle to keep the business afloat, the kids try to solve the mystery of how the hole appeared in the first place to save their family's restaurant. As the dangers mount, they help each other find hope as they try to get back behind the burger counter!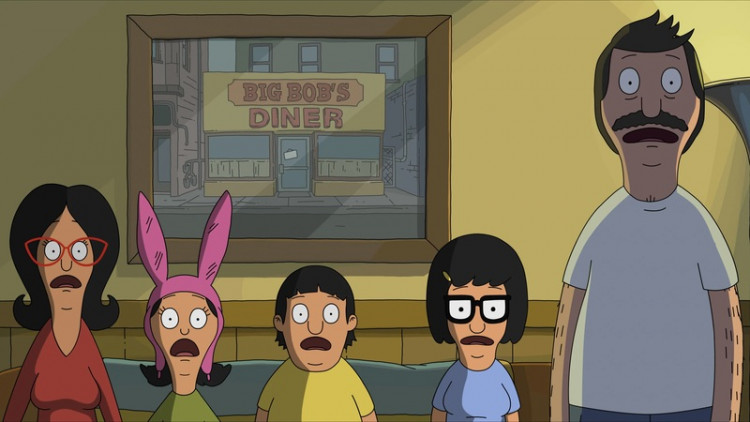 An electrifying reimagining of the ultimate love triangle. Mother. Father. Son.
Oedipus Electronica is the eagerly awaited new show from Pecho Mama, the team that brought you Medea Electronica.
An emergency diagnosis crushes Jocasta's hope of becoming a mother and sends her spiralling into hedonistic free fall. Laius must find a way to bridge the world between fantasy and reality, or risk losing his wife. Oedipus wants to write a story to change the world, but he can't escape the story that was always written for him.
Mella Faye's cinematic sound design evokes London's domestic grit as we travel through the buzzing streets of Brixton.
Oedipus is perhaps the most well-known of the myths and represents two enduring themes of Greek drama: the flawed nature of humanity and the struggle to control our own destiny. With 'meta' echos of Charlie Kaufman and Birdman, Mella Faye's driving script re-writes this ancient tragedy as a psychological thriller, interrupted by her own struggle to write. It's a love letter to the art of storytelling and its power to transform us.