Warren Farm: where we are ahead of the decision on Wednesday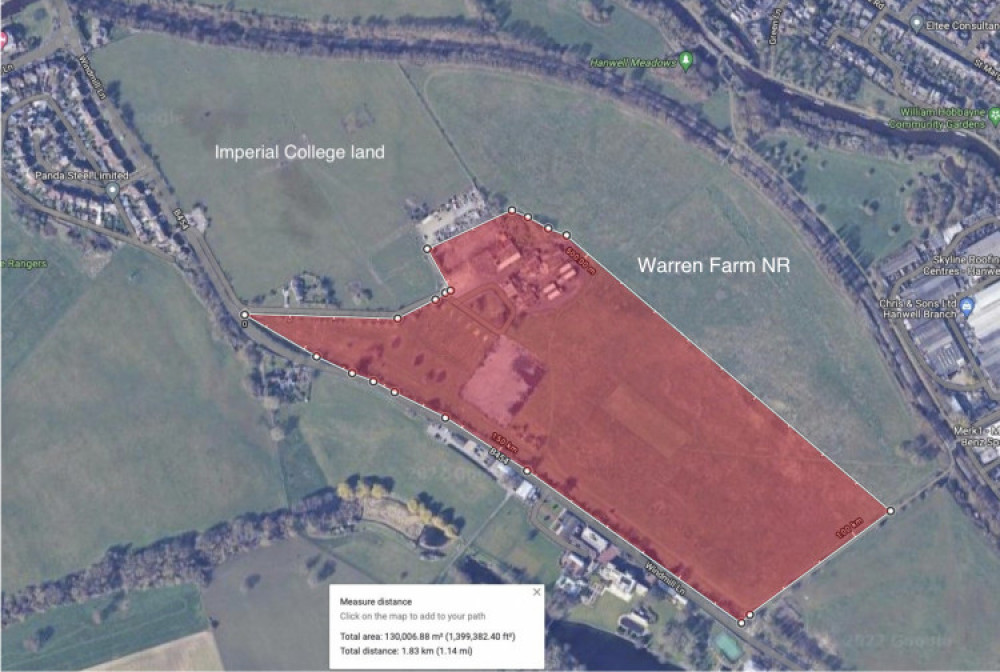 The Warren Farm debate is set to come to a head on Wednesday 25th January as Ealing Council puts their plans for the space to the cabinet meeting.
Last week Ealing Council announced that they planned to give Warren Farm Local Nature Reserve status, but with a section to be used for new sports facilities.
This plan has been met with incredulity from many across the borough, with campaigners and both the Liberal Democrats and Conservatives objecting to using Warren Farm for sports facilities.
Councillor Gary Malcolm, Ealing Leader of the Opposition, said: "Liberal Democrats have seen in documents not made public that only a very small proportion of residents who were consulted said they wanted cricket or footballing facilities on Warren Farm.
"Many have said that if they allow a football ground to be established that it will be granted so that a relative of a Labour MP gets the contract!"
Ealing Council said in August 2022 that their survey said that "a number of residents support incorporating sports facilities into an enhanced and improved green space on the site", but a further look into the results found that just 12% of respondents answered that this was something they would want.
The suggestion by some is that the idea of putting sports facilities at Warren Park would be so that Southall FC can move from their current ground at Robert Parker Stadium in Stanwell to a new facility at Warren Park because the club are owned by Sanjeev Sharma, the son of councillor Virendra Sharma.
Campaigners have said that the endangered Skylarks, which reside only at Warren Farm, means that the site needs not to be disrupted by a sports facility, and that doing so even goes against the council's own Biodiversity Action Plan.
The plan said: "In Ealing, a decision by the council ranger team to discontinue mowing the unused sports ground and pitches at Warren Farm was made several years ago to allow the ground to fallow.
"This would have the dual benefit of benefitting biodiversity as well was making significant cost savings to the tune of approximately £16,000 per year at the time.
"Because Warren Farm appears to be the only site suitable for Skylarks to breed within the borough of Ealing, any future development or changes of use must take them into account."
BRCS Trustee and Warren Farm Nature Reserve campaign officer, Steven Toft said: "Warren Farm's sheer size and interconnectedness are key to its ecological value, so taking a chunk out of it destroys much of the value of the rest.
"It will mean a significant loss of biodiversity for Ealing. Developing half of Warren Farm will do more ecological damage than putting a development anywhere else in the borough.
"The council talks about its biodiversity and re-wilding ambitions. Starting the new Local Plan with biodiversity loss and de-wilding seems an odd way of going about it."