Southall 'litter cruise' nets a boatload of rubbish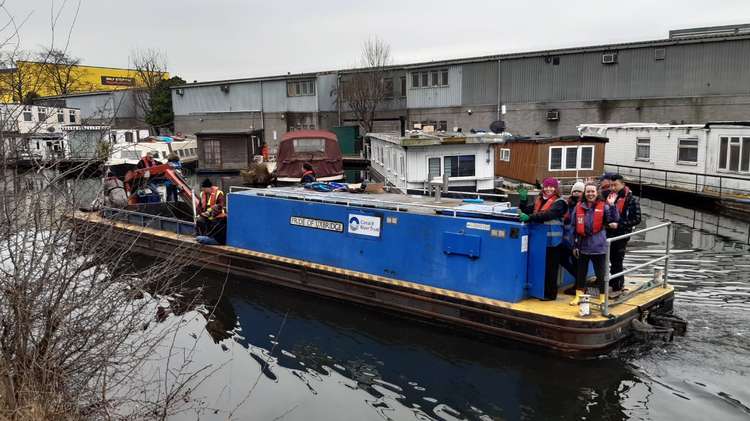 LAGER Can teamed up with the Canal & River Trust. (Image: LAGER Can)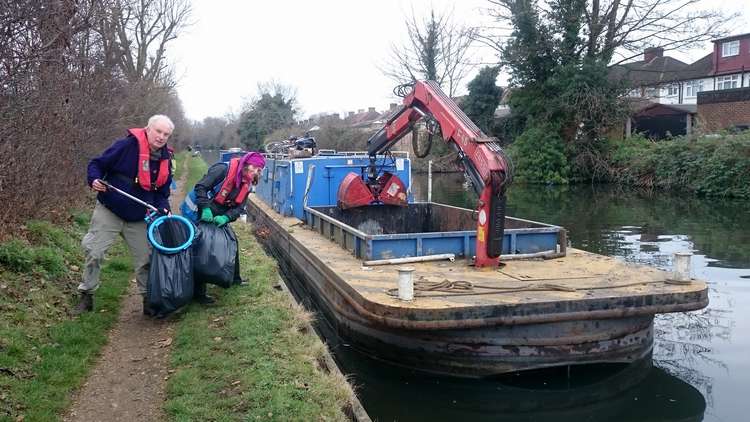 The crew litter-picked the Grand Union towpath for a mile and a half from Adelaide Dock to Bulls Bridge. (Image: LAGER Can)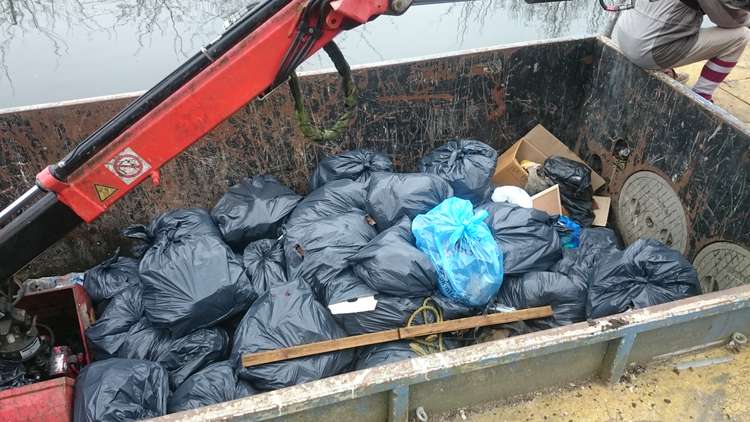 60 sacks of rubbish were collected, plus heaps of magnet-fished junk. (Image: LAGER Can)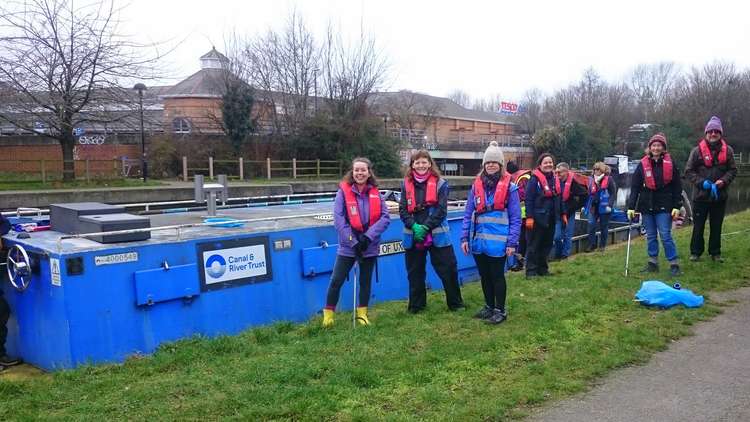 "It was a pleasure to admire the newly cleaned towpath from the deck of the barge." (Image: LAGER Can)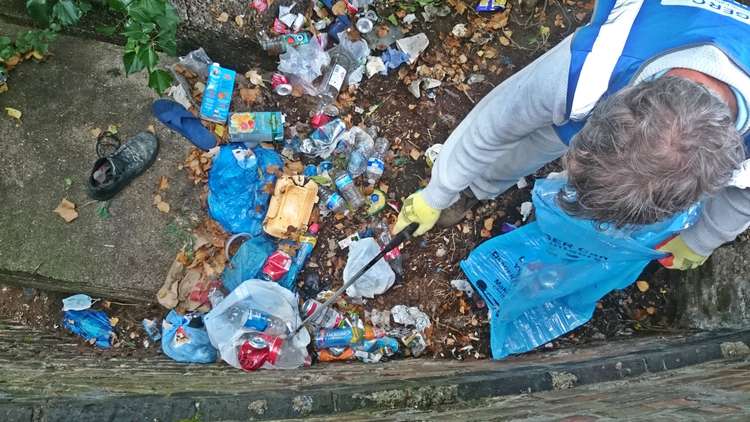 The group would like to see more bins along the canal in Ealing. (Image: LAGER Can)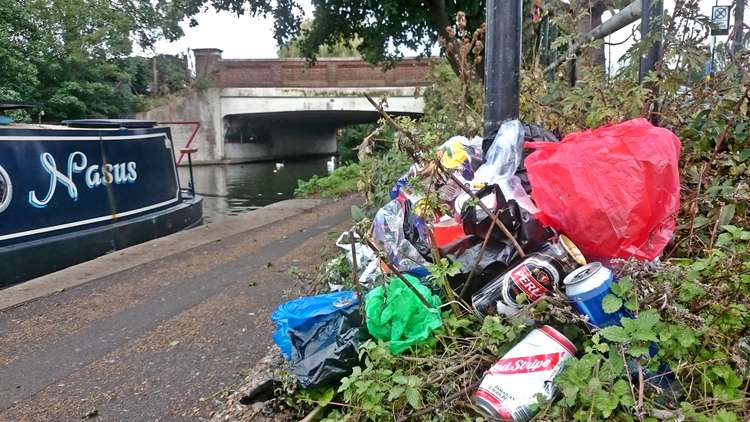 Most of the rubbish on the towpath consists of cans, bottles and takeaway containers. (Image: LAGER Can)
Ealing's volunteer clean-up squad, LAGER Can, set sail on a 'litter cruise' in Southall last Saturday.
Teaming up with the Canal & River Trust, the crew litter-picked the Grand Union towpath for a mile and a half from Adelaide Dock to Bulls Bridge.
They were followed by the CRT barge, Pride of Uxbridge, and lobbed in 60 sacks of rubbish plus heaps of magnet-fished junk.
Job completed, the team hopped onto the barge for a ride back to the CRT base at Adelaide Dock in the group's first ever 'floating litter pick'.
LAGER Can's Cathy Swift said: "The Grand Union Canal should be a place for everyone in our borough to enjoy. But sadly, some parts are so badly affected by anti-social behaviour and litter that it's considered a no-go area by many. We were delighted to help the Canal & River Trust with this novel initiative to tackle litter and fly-tipping which are a constant problem on the towpath.
"Being able to throw rubbish straight into the barge spared our volunteers from having to lug bulging sacks long distances for collection at the nearest road. And it was a pleasure to admire the newly cleaned towpath from the deck of the barge as we enjoyed our 'mini-cruise' back to Adelaide Dock."
Most of the rubbish on the towpath consists of cans, bottles and takeaway containers dropped around North Hyde Bridge, Hayes Bridge and Wolf Bridge.
On the Heston side of North Hyde Bridge the canal bank is used as a rubbish tip. It was here that 64 sacks of rubbish were filled in a litter pick earlier in January by LAGER Can, the 1,800-member Litter Action Group for Ealing Residents.
Canal & River Trust Engagement Manager Diana Fitzwilliam said: "We all want to enjoy the wellbeing effects of being by the water and also to allow the wildlife in and by the water to flourish without pollution from rubbish.
"Southall is a focus area for Canal & River Trust to improve the towpaths, discourage those who don't take their litter home and encourage more people to access the positive benefits of being by the water and use the towpaths for walking, cycling and being close to nature."
The Grand Union Canal and its Paddington arm run for 12 miles through the London Borough of Ealing, but nowhere is there a litter bin directly on the canal towpath.
Cathy Swift added: "Neighbouring Brent Council has a number of bins along its section of towpath and we would like to see the same in Ealing."
New ealing Jobs Section Launched!!
Vacancies updated hourly!!
Click here: ealing jobs