Popeyes chicken is crossing the pond to Ealing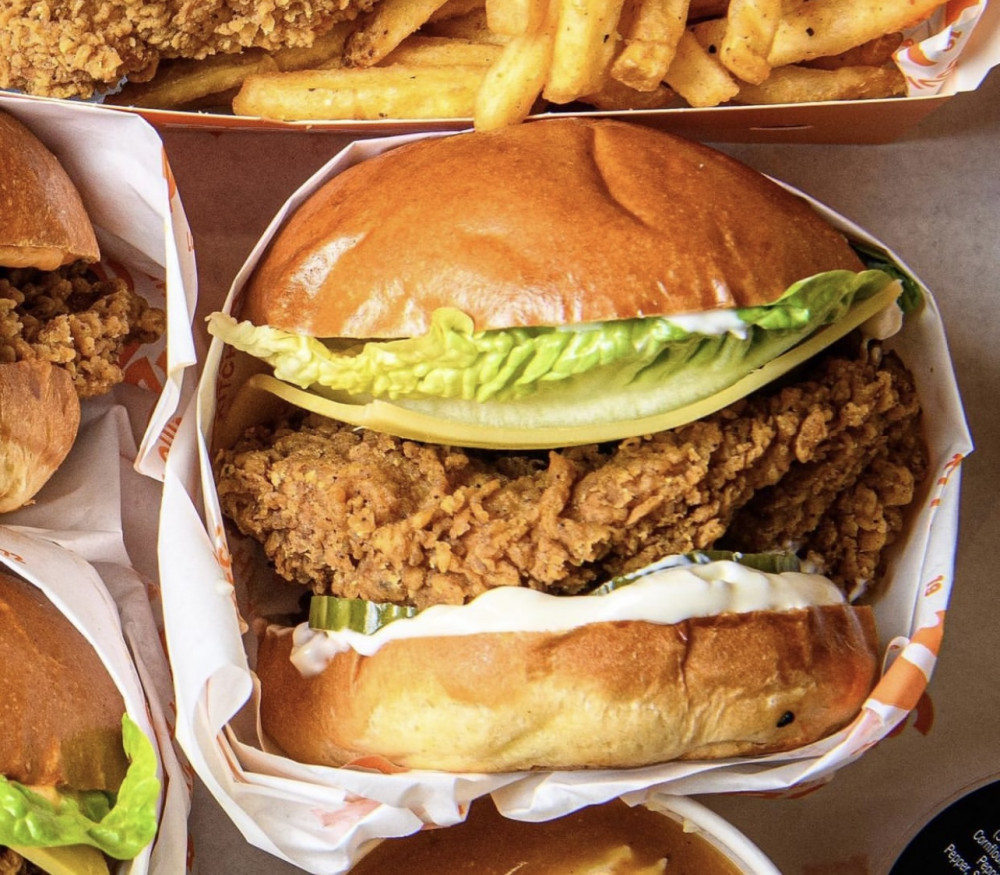 Ealing is one of six new spots in the UK set to gain a Popeyes restaurant (Image: Popeyes UK)
An American fried chicken restaurant chain has confirmed Ealing will be one of six UK locations it expands to next.
Popeyes, which was founded in New Orleans 50 years ago, opened its first UK restaurant in Westfield Stratford last November as part of an ambitious expansion plan to launch 350 branches across the UK by 2031.
In less than a year and seeming defiance of the veganism trend, the east London restaurant has overtaken 3,600 branches around the world to become the highest performing Popeyes restaurant.
The US fast-food giant has now announced the six next sites it will prioritise in its national rollout – with new Popeyes restaurants in Nottingham, Gateshead, Oxford, Reading, Brighton and our very own Ealing set to grow the UK site count to seven.
Tom Crowley, CEO at Popeyes UK, said: "It's such an exciting time for the brand, and we have even bigger plans in the works; we're dedicating a lot of focus currently to our rollout of drive-throughs alongside our strong pipeline of sit-down restaurants.
"Accelerating our UK growth strategy in this way enables us to provide a much-needed jobs boost to the hospitality economy across both construction and hospitality roles.
"Across these six sites, we're expecting to provide 600 employment opportunities, and we're already eyeing our next raft of locations with announcements due imminently."
Diners at Popeyes Ealing, located at 67 The Broadway, W5 5JN, can expect a menu of chicken bites, hot wings, tenders and the signature chicken breast fillet coated in a secret blend of Louisiana seasonings, hand-battered and breaded in a buttermilk crust.
Stay tuned for details on Popeyes Ealing's official opening.