Ealing LAGER Can litter squad thanked for 'amazing' Hootie clean-up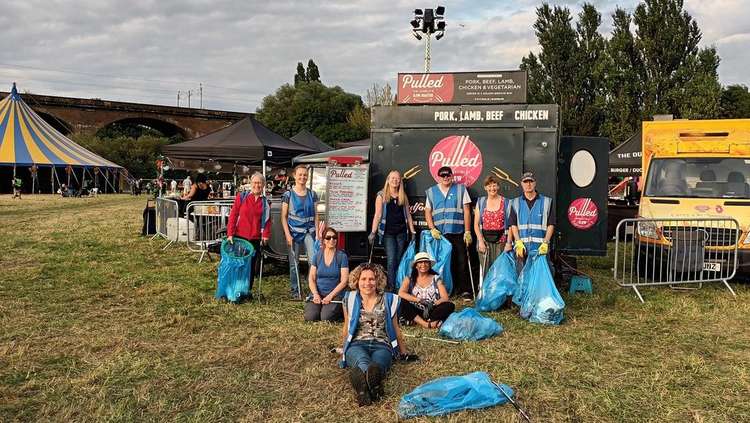 33 bags of waste collected by the LAGER Can team at the Hanwell Hootie music festival. (Inage: LAGER Can)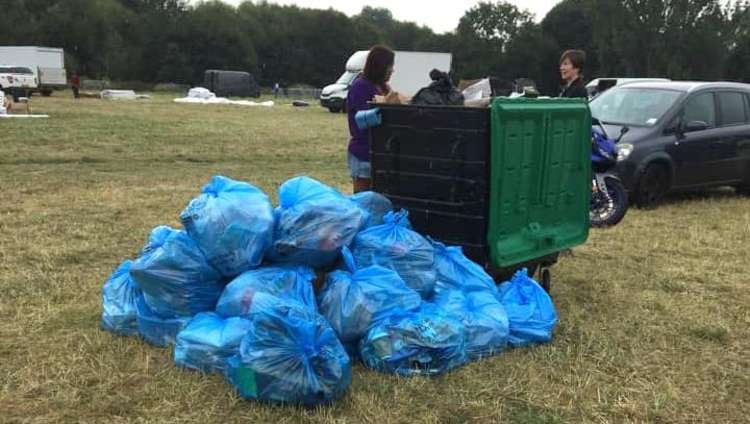 The Ealing grime fighters have 1,700 members now signed up to their Facebook page. (Image: LAGER Can)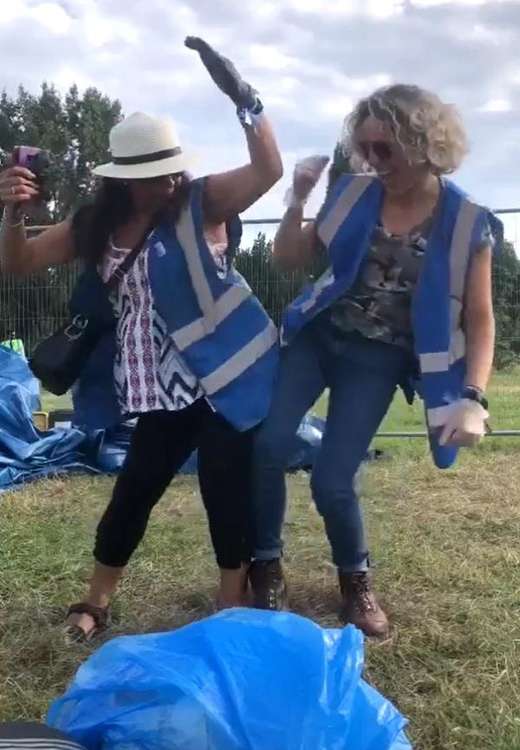 'A hoot'. (Image: LAGER Can)
Organisers of the Hanwell Hootie have thanked LAGER Can, Ealing's litter task force, for a major clean-up during and after the music festival in Brent Meadow.
A team of eight volunteers collected 27 sacks of litter during the music festival on 18 September and returned the following morning to tackle the aftermath, filling another six bags.
The Hootie's June Martin described LAGER Can's work as "amazing" and invited the team to return next year.
LAGER Can co-ordinator Cathy Swift said: "It was a real pleasure to help out at the Hootie.
"The audience was really litter-conscious, in the main, and there were loads of bins, which really helps.
"We had a blast and will be very happy to make this an annual gig."
LAGER Can volunteer Gracie Musikeviciene added: "The combination of live music and litter-picking made it a total hoot cleaning up and getting down at the Hootie!"
The grime-fighting community group, which started in 2017, has continued to grow this summer, with 1,700 members now signed up to the LAGER Can Facebook page.
Find all the latest news from Ealing on Facebook, Twitter and Instagram.
Have you signed up for our weekly newsletter yet? Sign up HERE for the top Ealing stories in your inbox each Friday!
New ealing Jobs Section Launched!!
Vacancies updated hourly!!
Click here: ealing jobs