Ealing's Warren Farm features on BBC London news broadcast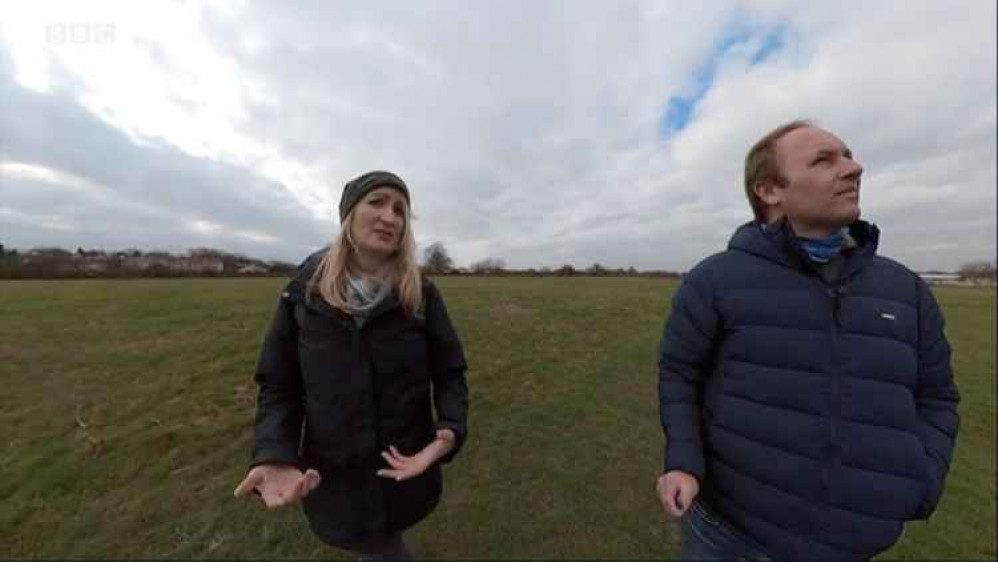 BBC Journalist Tom Edwards with Warren Farm Nature Reserve campaign organiser and BRCS trustee, Katie Boyles. Image Credit: BBC London News
THE campaign to get Warren Farm designated as a Local Nature Reserve (LNR) has made it onto BBC London News.
The petition which launched in January has reached just under 8,000 signatures and calls on Ealing Council to give Warren Farm LNR status.
A two-minute clip was broadcast yesterday (March 31) on BBC London's lunchtime and evening news, drawing more awareness to the campaign.
BBC Journalist Tom Edwards spoke with Warren Farm Nature Reserve campaign organiser and Brent River & Canal Society (BRCS) trustee, Katie Boyles, and asked her what protection becoming an LNR would give to Warren Farm.
She replied: "It would give us the capacity to have bylaws put in place, which means we can have stricter rules to stop people potentially from disturbing the skylarks which is obviously a problem that is happening at the moment with Richmond Park and Bushy Park.
"More than that, it gives the public open space and access to nature which perhaps otherwise wouldn't have if this land was developed upon.
Following the BBC broadcast, Katie told Nub News: "We are delighted that the BBC visited us and our many skylarks here at Warren Farm and covered our partnership with CPRE London and their 10 New Parks campaign.
"We would like to see our meadows given LNR designation for the benefit of people and wildlife.
"It's great that, thanks to the BBC, more people are now aware of this wonderful asset for London."