Toyota goes back to the future with plan for a manual gearshift
By Ginny Buckley - Motoring Correspondent
---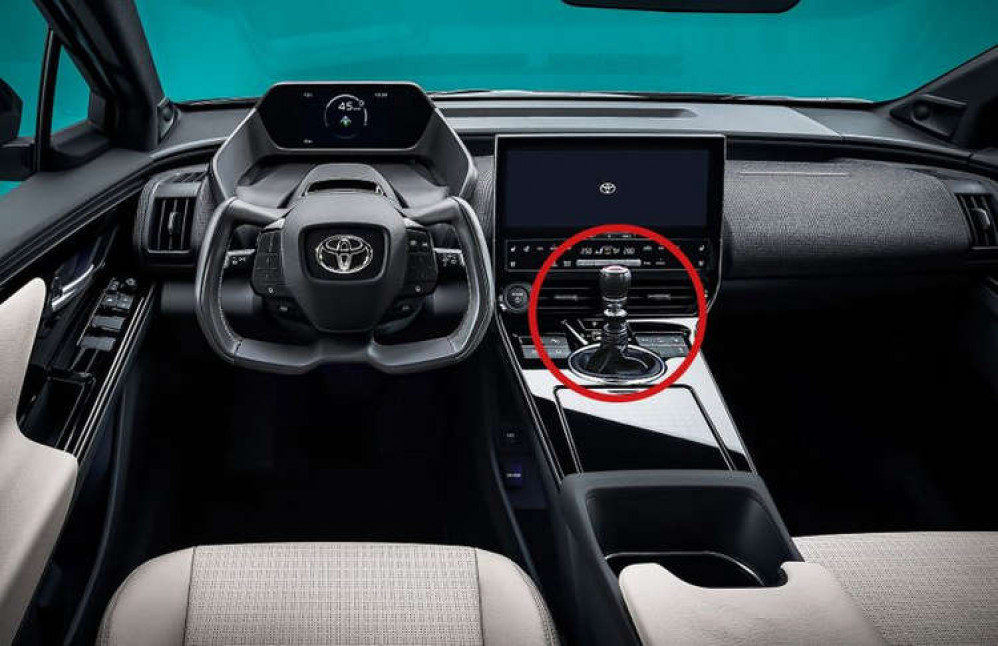 Could a future Toyota electric car feature a manual gearshift and clutch?
One of the key attractions for many electric car buyers is the simplicity of the driving experience. No gears to stir, no clutch to pump, just a pedal to go and another to stop. Because electric motors deliver full power and torque from 0mph to 100+mph, most electric cars only need a single gear.
That hasn't stopped Toyota filing a patent application in the US for what is effectively a manual gear selector for an electric car. The move, which has baffled automotive engineers (especially in America where manual gearboxes are a rarity), could pave the way for a Toyota electric car with a fully functional manual gearshift.
Although the patent application paperwork looks a little complicated, what Toyota is planning appears to be a system that alters the torque (pulling power) of the electric motor. This would give the driver a similar feeling to that of an old-fashioned petrol engine where gear changes are needed to keep engine torque high.
The paperwork refers to a 'pseudo-clutch pedal' but as there is no physical coupling and uncoupling of the electric drive system as there is in an internal combustion car, it's not entirely clear what any press of the pedal will do.
Toyota has made no official announcement regarding its design, and given that carmakers file thousands of patents every year (the majority of which never see production), the chances of seeing an electric production car with a gearstick and clutch are slim. That said, Toyota president Akio Toyoda, is well known to be an enthusiastic driver with a love of traditional sports cars. Should the brand look to build a retro performance car for the electric age, a manual gearshift - albeit little more than a gimmick – could well be part of the plan.
The electric car with a manual gearbox isn't a unique however – the Chery New Energy eQ2 Driving School Version, which is only available in China, was created to allow learners to master clutch control while still driving in zero-emissions areas.
You can read more motoring advice from Ginny Buckley on the website: electrifying.com