Mercedes EQA Review
By Ginny Buckley - Motoring Correspondent
---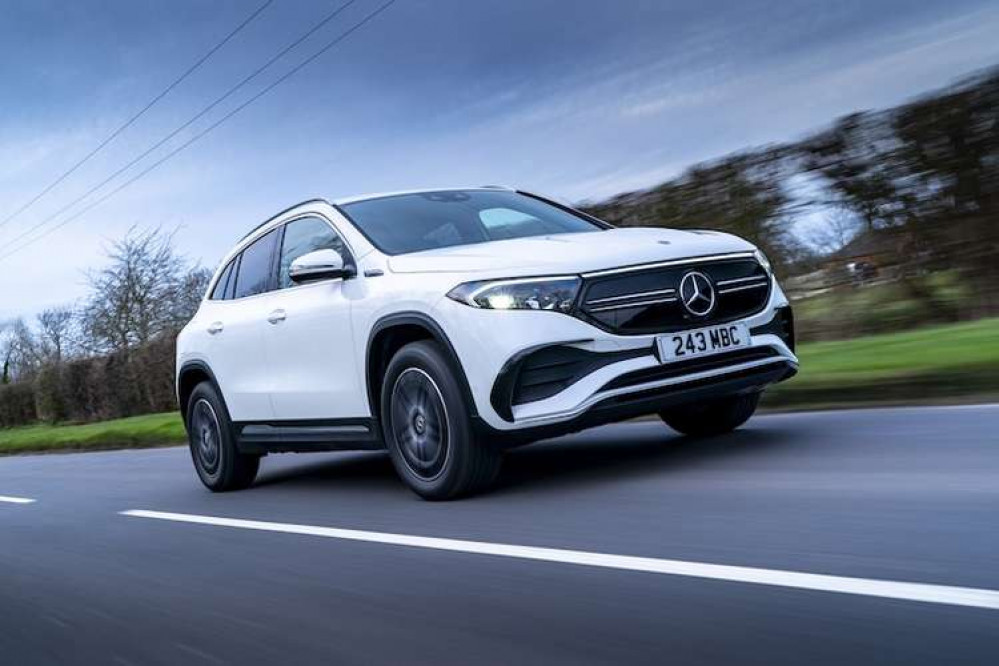 Mercedes ignores the trend to create purpose-built electric cars, instead giving us a mini-SUV based on the existing GLA. It's competitive but compromised as a result.
While rivals have been scrambling to produce designed-from-the-ground-up electric cars such as the BMW i3 and VW ID.3, Mercedes has taken a more practical approach – just convert existing cars. The first example of this was the EQC, which is an impressive machine but undoubtably has a few compromises as a result of sharing big bits with the petrol and diesel versions.
The company's next all-electric car was this EQA, which uses exactly the same formula. Unlike the posh and pricey EQC though, this is aimed at the more affordable end of the electric car market with prices starting at £44,495.
The 188bhp motor is mounted in the front of the car, in the same space as the engine in a 'normal' GLA. It feels as fast as an AMG away from a standing start and only loses a little power as it approaches motorway speeds.
On a country road the EQA feels quite sporty too, especially since the battery lowers the centre of gravity to make curves a little more fun. It follows its EQC big brother in being remarkably refined too, although it can't quite match its eerie silence with a little more wind and tyre noise.
On the inside, it is almost identical to the petrol version, except for applications of rose gold trim, which Mercedes has made the hallmark of its electric car. The EQA also has ambient lighting which goes beyond the usual LED strips. The entire console above the glove compartment glows like a Christmas grotto.
The space inside is a little compromised by the addition of a battery pack under the floor, with rear seat passengers forced to have their feet a little higher on the floor than usual, especially in the centre seat of the rear bench. The boot space is compromised a little too, although it's still bigger than an average family hatch.
The key for the EQA will be the price however. At £45-50,000 it looks OK value compared to some of the larger 'prestige' electric SUVs such as the Volvo XC40 Recharge and BMW iX3 but is bang up against the new Ford Mustang Mach-e and VW ID.4. That's some stiff competition. The Mercedes is good, but it doesn't feel as clever, spacious or generally interesting as those purpose-built EVs.
You can read more motoring advice from Ginny Buckley on the website: electrifying.com